Brahms Piano

I am interested in selling my upright piano. It is a dark BROWN STAINED COLOUR, EXCELLENT CONDITION about ten years old, it is a BRAHMS make manufactured by Firth Bros in Edmonton. Production number 5190.
It is a beatiful piano however it was given to me as a gift and I have never taken the time to play it. I would therefore much rather someone else who can use it to enjoy it, and am asking 600 pounds for it. The buyer will have to arrange pick up or pay an additional 150 for it to be delivered. I truly hope it will be sold soon as I desperately need the space.
The town of Luton.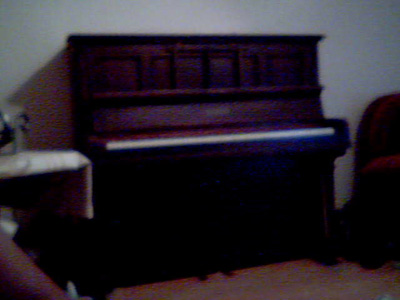 Picture: Brahms Piano
Listed 25/07/07
Sold! - View more pianos in the new Piano Market. click here.
Price: £600 ono - Buyer collects or £150 for delivery.
Free Digital Piano Buyer's Guide:
"7 Things You MUST Know Before Buying A Digital Piano", by Graham Howard




Click here to claim your free copy!
You get all this:

1) How to understand confusing terminology (Polyphony, graded hammer, etc.)
2) Common digital piano questions
3) The disadvantages of buying second hand versus new
4) 6 simple tests you can do in a piano store
5) The best digital piano brands: 1st) ? 2nd) ? 3rd) ?…
6) Top ten piano models: (a) under £500 (b) £500 to £1,000 (c) over £1000
7) Should you buy online or in a physical store?
Click here to claim your free copy!
Do you have a secondhand piano for sale? Visit the page 'how to sell your piano' to find out how to list it.
Interest Free Finance About Us Warranty Affiliate Programme Privacy Policy Terms & Conditions