Broadway BR1


FREE 3 Year Warranty
Labour and all parts covered.
Colour: Black
(Pedal, music rest and power adaptor included) — Compact and light
Call UK Pianos on 020 8367 2080 for advice or to order by phone.

47.80, more info
"The rating system for digital pianos"
(including VAT and delivery)
Availability: In stock – FREE delivery (You choose the day)
(or collect from our Enfield store)

"The Broadway BR1 isn't the best portable piano on the market, and its body is larger than most portable type pianos. But if you've only £500 to spend then it's a good choice for the beginner to intermediate player who needs something fairly lightweight and can be easily stored away. What's more, this piano has a volume output that's double the average. With 128 voices, 4 touch sensitivity levels, metronome, record, headphone port and computer connections it's good value for money", Graham Howard – Piano Advisor.
Features
Dual Split-Velocity Piano Sound Source
Broadway's piano sound samples have a generous sustain length. The increased sample length allows the piano sound to sustain and decay naturally, retaining warmth and richness throughout every passage, not just at the note's attack. The dual split-velocity piano sound system uses separate samples for higher-velocity key pressure and lower-velocity key pressure. This provides a full dynamic range from the delicate crispness of softly played notes to the rich full character of sustained tones.
Advanced Springless Graded Hammer Action
The ARH3 keyboard has a heavy feel in the lower range and a lighter feel in the upper range, creating a touch that's close to a real, acoustic piano.
Large Graphic LCD Display
You can enjoy the various functions via the user-friendly control panel and large graphic LCD.
Powerful Hi-Fi Stereo (20 Watts + 20 Watts Amplifier) With 6 Speaker Sound System
The sound system provides crystal clear audio reproduction. Matched to a pair of 20 watt amplifiers are six 6 inch speakers housed in a bass reflex chamber. This allows a deep resonance distinctive of an acoustic piano.
Music Player
The Broadway BR1 allows you to enjoy listening to various piano tunes. There are over 1,000 music libraries for playback. The music library can be downloaded into SD memory card via your PC. The downloaded music library is simply uploaded into your piano from the SD memory card. You can play back standard MIDI files with an SD memory card.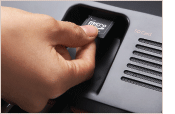 SD Memory Card Slot
The Broadway BR1 has an SD memory card slot where the recorded song, registration data, music library and SMF can be loaded and saved.
Compact and Light
This piano can be placed either on top of your table or on a stand. Its light weight allows it to be easily stored away when not in use.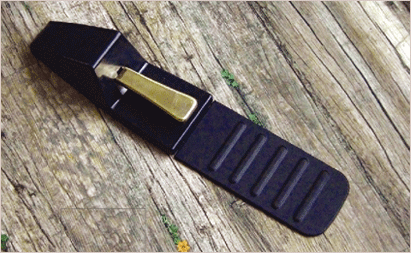 Pedal
There are two pedal connectors: sustain and assignable pedal. The pedal comes with non-slip rubber plate which stops the pedal from sliding about.
List of Specifications
88 full size, fully-weighted keys

Graded hammer action

Touch sensitive keys (4 dynamic levels)

Sustain pedal

Headphone connections x 2 (two players can play at the same time)

Master volume control (you can turn the sound down late at night)

Volume control for split/layer/accompaniment

128 voices

64 note polyphony

Metronome

Record/Playback (2 track recorder) | Save / Load to SD Card

Computer connection

USB Midi Interface

USB in (Save data on a memory stick then transfer to computer)

MIDI IN/OUT

Audio IN/OUT – (Auxillary IN/OUT)

Transpose

Reverb

Keyboard split

Chorus (with level control)

80 Rhythm styles

Accompaniment control intro/ending, start/stop, fill 1/synch, fill 2/synch

SMF/AMD player direct load to SD card

External memory SD card (SD memory card slot)

Registration 12

VP player

Powerful Hi-Fi stereo 20 watt + 20 watt amplifier with 6 speaker sound system

Pitch bend

Pedal connections x 2

Pedal function, assignable, sustain

Layer

Master tune

3 digit large graphic LCD display

Sample data 16mb

Dual split-velocity piano sound source

Compact and light

Made in South Korea

Colour: Polished Ebony
Speakers
Speaker wattage: total 40 watts
Main speakers: 2 x 15cm (6 inches)
Dimensions
Width 133.6cm (52.6 inches)
Depth 35.5cm (14 inches)
Height 13.5cm (5.3 inches)
Weight: 21kg
Included:
Sustain pedal

Music rest

AC power adaptor

Owner's manual/User manual in English
Safety
All Broadway pianos meet the required safety standards: CE, UL and FCC
You Also Get:

60 Day Money Back Guarantee (Starts from the day you receive your piano). If the piano isn't as good as you expected then we'll collect it at no cost to you. A full refund will be processed. Read complete terms and conditions here.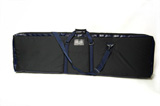 Get a Carry bag for the Broadway BR1 >> More details
All pianos in the Broadway range:
View all Broadway digital pianos
Interest Free Finance About Us Warranty Affiliate Programme Privacy Policy Terms & Conditions