Casio PX400

The Casio PX400 is discontinued. Check out the new model Casio PX410, or buy a secondhand PX400 in the UK Pianos Market Place.

FREE Digital Piano Buyer's Guide, by Graham Howard.



Click here to claim your free copy!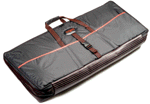 Get a carry bag for the Casio PX400. More details

Call UK Pianos for advice on: 020 8367 2080.

Ask me a question online…

"Graham Howard,
Piano Advisor"
The Casio PX400 is a truly versatile ensemble piano, combining all the features of a high quality keyboard with the touch and sound of a real piano. The Casio PX400 is beautifully designed to project warm rounded sound through new ported speaker enclosures beyond this pianos compact design. A real all round performer for the whole family.
Keys 88 (full)
Keyboard Scaled Hammer Action
Polyphony (maximum) 32
Touch response Yes
Tones 256
Rhythms 120
Layer / Split Yes
Auto-harmonize Yes
Digital Effects 8
Auto-Accompaniment Yes
Registration (set-ups) 16
One Touch Preset (presets) 120
Tunes 80
Song Expansion Yes
Song Controller Yes
Lesson Function Yes
Metronome Yes
Pitch Bend Wheel Yes
Song Memory / Sequencer (tracks x songs) 2 x 2
Key Transpose Yes
Tuning Control Yes
SmartMedia Card Slot Yes
Terminals Midi/Out
LCD Yes
General MIDI Yes
LCD with backlight Yes
Headphones Terminals 2
Pedals Terminals 2
Line Out Terminals L/Mono, R
Mic In Terminals Yes
USB Port Terminals Yes
MIDI/OUT Terminals Yes
Speakers (dia x qty) 16cm x 8cm (oval) x 2, 5cm x 2
Bass-Reflex Speaker System (2-way)
Useful Resources
1) Click here to read the report: "Which Digital Piano To Buy" by piano advisor, Graham Howard
2) Read all Casio digital piano reviews
3) Check out the 'ever expanding' piano questions section on this site.
4) The world's first and only dedicated digital piano forum. Check it out here
5) Click here to read the report: "7 Things You MUST Know Before You Buy A Digital Piano"
Have You Heard Of Piano Rental?
Not sure if your child will take to playing the piano?
Are you worried about the initial investment?…
Then check out our 'rent-to-own' programme!
Click here for details.
Browse similar pianos to the PX400: More Casio digital pianos
Interest Free Finance About Us Business Services Comment on this post Composers Contact Us Warranty Affiliate Programme Privacy Policy Terms & Conditions