Classenti AG1 Baby Grand Piano (146cm, 4 feet 9.5 inches — 4' 9.5")
Colour: Polished Ebony | Item Code: AG1
Price: £7,995


Includes FREE 15 Year Home Warranty
All parts and labour covered.

Pay over 9 months interest free –
Call 020 8367 2080 for details.
Availability: Delivery 4-7 days, You choose the day.
We also deliver weekends – Call 020 8367 2080 for info.
> Buy this piano over the phone: Call 020 8367 2080
> The Classenti AG1 baby grand piano is on display in our North London store… Come and play it or get a demonstration. Address: 83 Southbury Road, Enfield, EN1 1PJ (8 parking spaces available)
All Colours
Availability: In Stock, Delivery 4-7 days, You choose the day. We also deliver weekends.
Call 020 8367 2080 for information.


Pay over 9 months interest free – Call 020 8367 2080 for details.
>> Rent-to-Buy also available.
You Get:

UK and Europe delivery (We deliver anywhere in the UK and Europe)


FREE 15 year UK Home warranty (15 years UK Pianos, backed up by 15 years Classenti warranty)


Safe & Secure Shopping (UK Pianos are an authorised UK Classenti main dealer)
Dear Graham,
"Thanks for the seamless and speedy delivery of the Classenti Baby Grand
piano. I am really pleased with it, and getting used to it in the house."
Claire Kettingam, Twickenham, Middx., UK

"A big piano in a little body… the Classenti AG1 baby grand looks and sounds beautiful. What's more, it's one of the smallest grand pianos you can get, and will fit nicely in your home without taking up much space", Graham Howard – Piano Advisor.
Do you have a question about the AG1?
Click the image below to talk with a piano adviser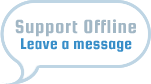 >> Alternatively, Call 020 8367 2080 or email grahamhoward@ukpianos.co.uk
View Alternatives
Baby Grand Digital Pianos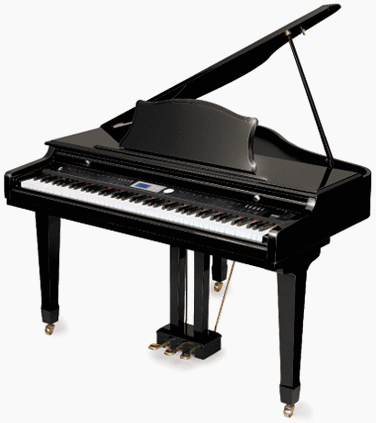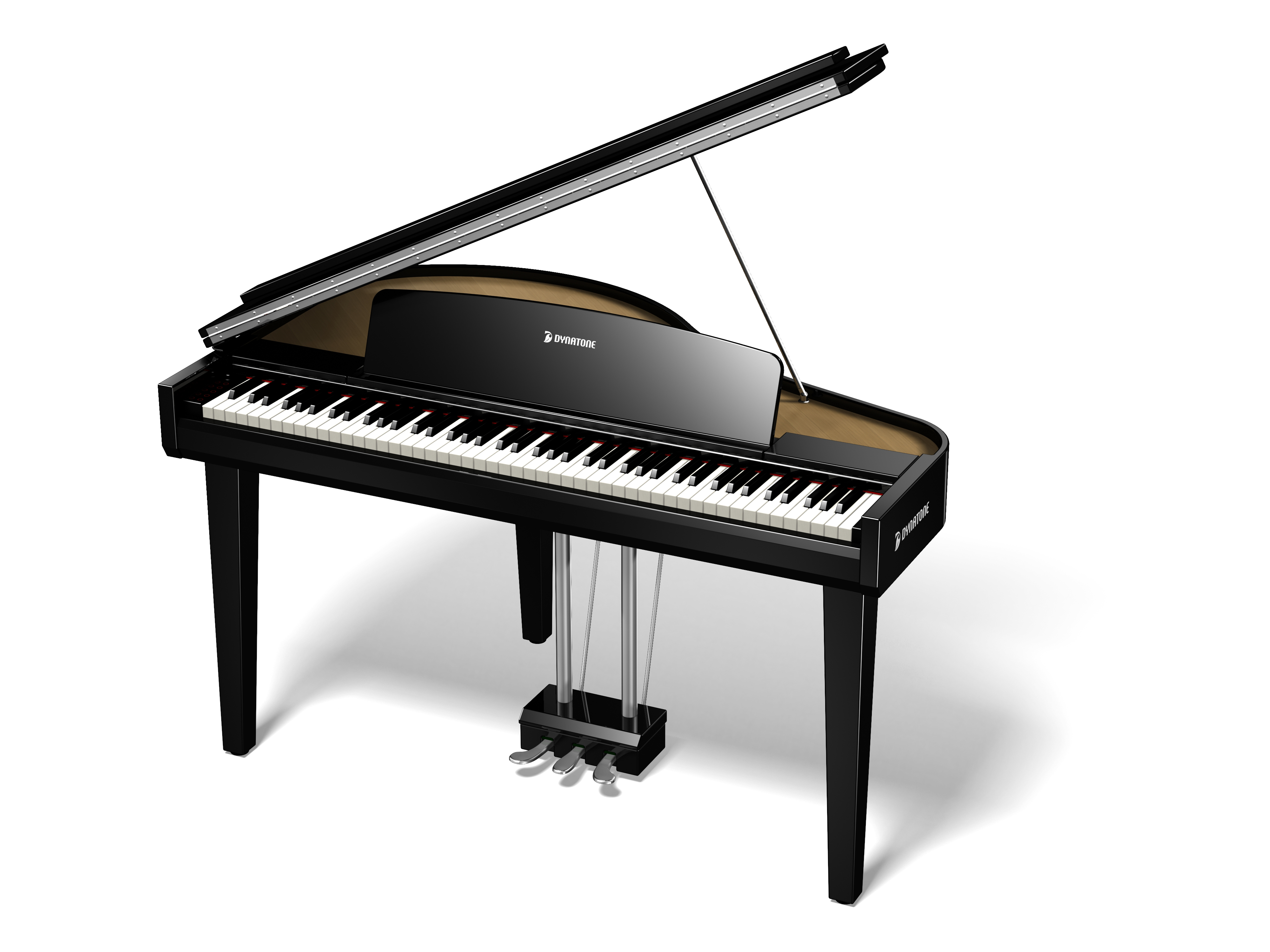 Baby grands for sale or rent-to-buy
Description
This piano is also available with a SILENT system: The silent system allows you to play with headphones, and select different sounds. Price for the AG1 with silent system included is £8,495.
The Classenti AG1 baby grand will take you up to grade 8 and beyond…
Features:
Colours: Polished Ebony, Polished White or Polished Mahogany

15 Year Warranty, read more

88 keys

3 Wheels (easy to move the piano around)

3 Pedals (sustain, soft, practice)

Extra long music rest

Slow closing safety lid (prevents little fingers from getting caught)

Lock and key (you can lock the lid down)

Tuned before delivery

Suitable to grade 8 standard

German Hammer Felt

Imitation ivory key tops

Sythnetic black key tops
Dimensions
Length 146cm (57.5 inches; 4 feet 9.5 inches)
Width 150cm (59.1 inches)
Height 102.5cm (40.4 inches)
Weight 325KG
Rent-to-Own This Piano
~ Not sure if your child will take to playing the piano?
~ Are you worried about the initial investment?
~ Why not consider our 'rent-to-own' programme…
Click here for details.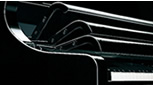 Slow Closing Safety Lid
This feature is much needed for parents with young children. Because the lid closes slowly on a hydraulic mechanism, there's no chance little fingers can get hurt.
Spruce Soundboard
Superior, ultra flexible spruce from the Tibet mountains
Maple Wood Bridges
Bridges, which are glued to the soundboard, are under extreme downward pressure from the tension of the strings. The down pressure on the bridges can be as much as the weight of a double decker bus! This is why they have to be strong. Classenti use solid, high quality maple wood bridges from Europe. Nothing but the best!


Strings
German Roslau strings, made in Germany. German Roslau Strings have been made in Germany since 1882. They are recognised throughout the world to be the finest available. Roslau strings provide superior tuning stability and a clear, vibrant sound.
Agraffes
Classenti pianos are fitted with agraffes throughout. Agraffes help your piano stay in tune for longer. They also ensure the string stays in a straight line from tuning pin to bridge pin.
Pin Block
Laminated wood pin block. The pin block holds the tuning pins, and the tuning pins hold the tension of the strings. The pin block is crucial to keeping your piano in tune. By using several laminations (layers) of wood, the tuning pins can be gripped much tighter. The result is a piano that lasts for many years longer.
Action
Renner are the world's leading manufacturer of piano actions (mechanisms). Classenti use Renner Technology from Germany in all their piano actions.
Pedals
3 Silver Pedals: Sustain (right pedal), Practice (middle), Soft (right)
Sustain pedal: This is the pedal on the right. It is sometimes referred to as a 'damper pedal'. This pedal allows you to sustain (hold) any note, or notes, without having to hold the key down.
Practice pedal: This is the pedal in the middle. If you want to play late at night, or you simply don't want your neighbours to hear you, then the practice pedal will be really useful for you. This is how it works: when you press down the middle pedal, a strip of felt inside the piano raises up and sits in between the hammers and the strings. The hammers then hit the felt instead of the strings. This results in a quite, muffled sound.
Soft pedal: This is the pedal on the left. Pressing this down makes the sound a lot quieter. It's very useful when you want to play something very delicate (pp or ppp in musical terms).
Wheels
The Classenti AG1 has three silver wheels which make it much easier to move your piano around. The Wheels are strong, and very well made. It's easy to move around – even on your own – due to its good quality, smooth running wheels.
Hinges, Screws, Lock Rail
Silver hardware throughout.
Delivery
We deliver anywhere in UK and Europe. If delivery is upstairs or downstairs then please call us on 020 8367 2080 for a quote.
Assembly
The piano comes as you see it in the photo. Just ask the piano movers where you want it in your home.
See it in our showroom…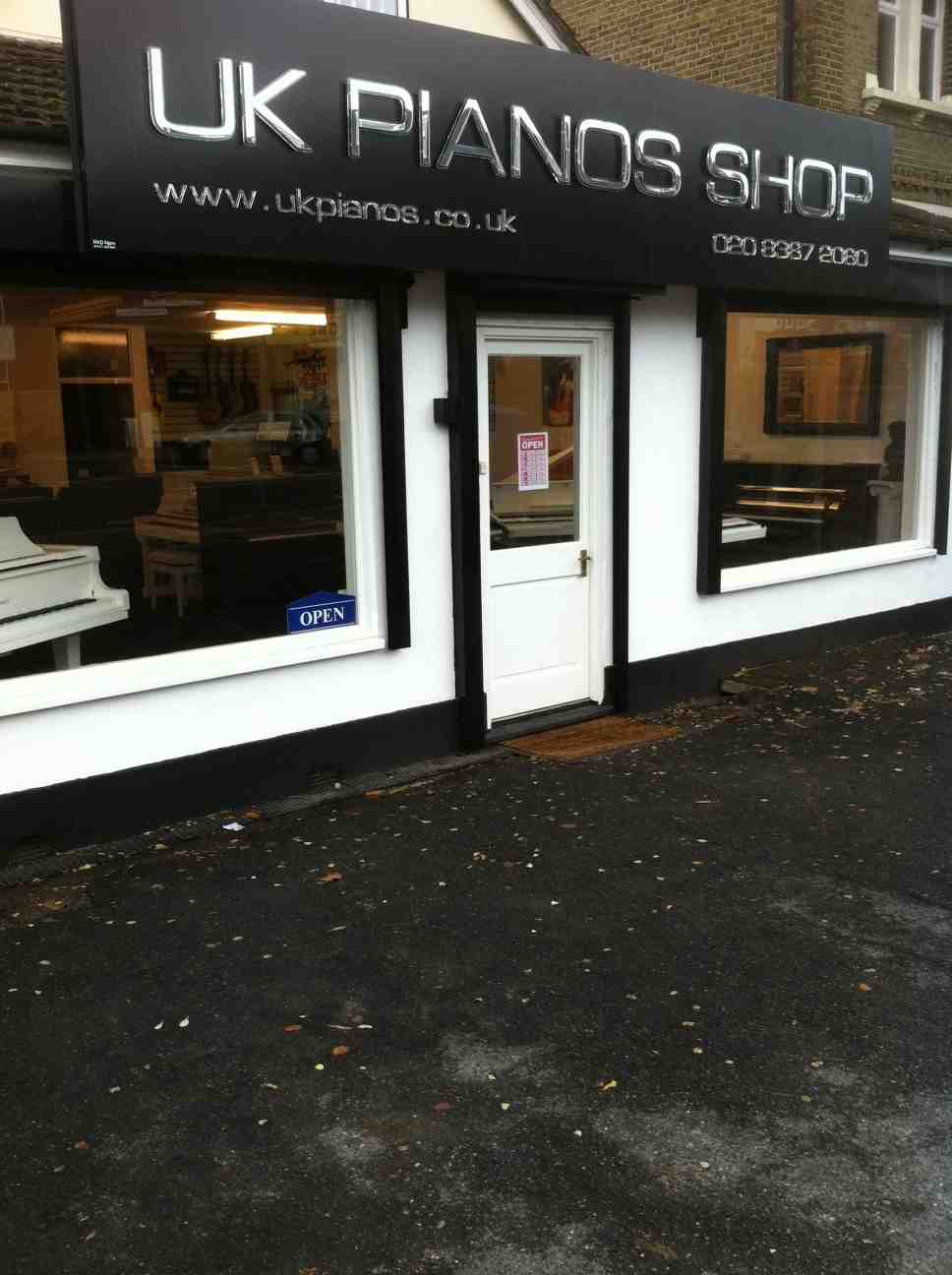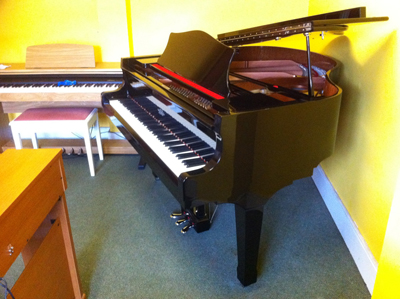 The Classenti AG1 baby grand pianos is on display in our North London piano store
Address: 83 Southbury Road, Enfield, EN1 1PJ, see map
Opening times: Monday to Saturday 10am to 6pm
Telephone: 020 8367 2080 | Email: admin@ukpianos.co.uk
Plenty of parking (8 spaces on our forecourt)
---
Included:
You get a free 15 year 'at-home' parts and labour warranty. This means we send a qualified technician to your home. There is no cost to you.
---
Classenti AG1 Reviews
Read more reviews of the Classenti AG1

Click here to write a review
Questions
Hi Graham,
I happened to see on the ukpianos website the AG1, white with the
silent option.
How would you compare it to the GR1i? Is it worth more than double the money?
Which function exactly do you get with the silent option with Classenti?
Thanks again for your advice
Isabelle
Reply/ Hi Isabelle
The AG1 is an acoustic grand piano.
It's certainly worth the extra cost because,
being an acoustic instrument, the sound is
natural, rather than electronic.
It does take up more space than the digital
grand though. And it will require tuning twice
a year.
But, there is no comparison between a
digital piano and an acoustic.
Yours pianistically,
Graham Howard
Useful Resources
1) Check out the 'ever expanding' piano questions section on this site
Alternatives to compare:
Browse similar pianos to the Classenti AG1: More Classenti Baby Grand Pianos
Browse