Classenti CDP1 Digital Piano Bundle in Polished Ebony (High Polished Finish) – includes adjustable height piano stool, headphones and dust cover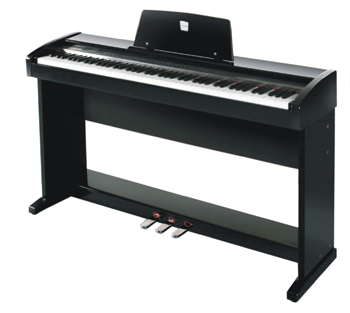 Colour: Polished Ebony
(includes wooden stand shown in picture, 3 pedals,
music rest and power adaptor)
FREE 2 Year Warranty included
All parts and labour covered.
We come to your home to fix the piano, read more.
Special Offer: £865 (including VAT) – or monthly interest free
FREE Delivery anywhere in mainland UK.
You get:


Adjustable Piano Stool (value £97)
> Read info
Availability: In Stock (Delivery 1-2 Days) — Call 020 8367 2080 to order.

(Pay monthly, interest free: 10% deposit, remaining balance interest free over 12 months)
Read more, or call 020 8367 2080 for details.
You also get:

FREE 2 Year 'At-Home' Warranty (Covers all parts and labour for 2 years. Repairs carried out in your home). Read more

The Classenti CDP1 comes with a 2 year 'at-your-home', parts and labour warranty.
This means a technician will come to your home if any repairs are needed.
There is no cost to you… And you won't have to send your piano anywhere.

60 Day Money Back Guarantee (If it's not as good as you expected then we'll collect it at no cost to you). Read more
Call UK Pianos: 020 8367 2080
Colour: Polished ebony
Polished ebony is a highly polished, mirror finish. It's vastly superior to any satin finish. Polished ebony is harder wearing due to there being no edges or joins. Fingers marks and scratches appear more pronounced though. Polished ebony looks exceptionally smart and professional. And it will go with practically any colour scheme in your home. It looks particularly good against wooden floors or oak furniture.
More Photos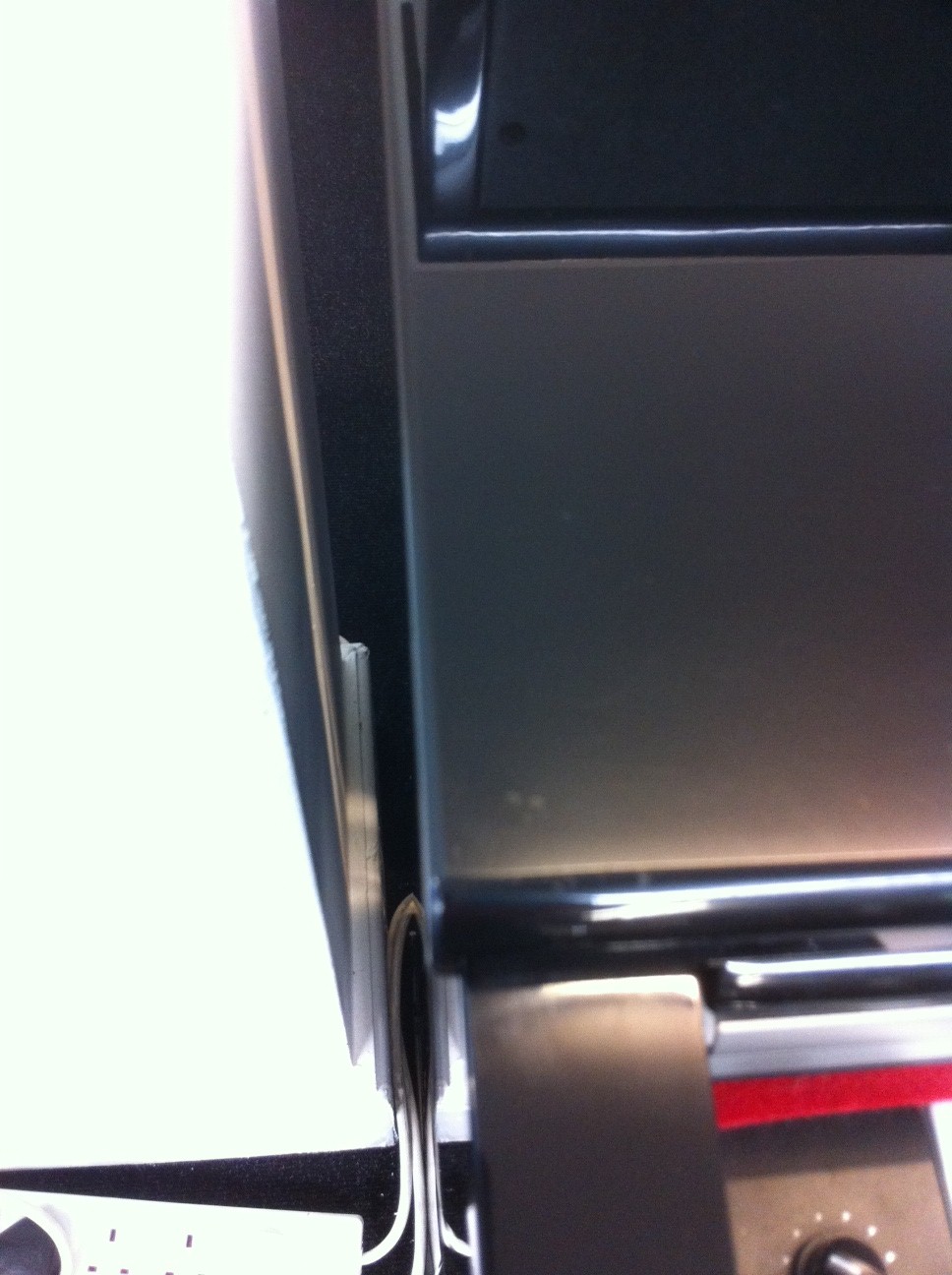 Close up of polished ebony finish
Available Colours: (See prices and larger photos further down the page)





(no picture)
Black satin Dark Rosewood Cherry Polished Ebony Maple Mahogany

Click here to write a review


Call UK Pianos for advice on: 020 8367 2080, or email: grahamhoward@ukpianos.co.uk
Click on the link below to ask me a question…

Click below for the CDP1 Polished ebony video
Rent-to-Own This Piano
~ Not sure if your child will take to playing the piano?
~ Are you worried about the initial investment?
~ Why not consider our 'rent-to-own' programme…
Click here for details.
ResourcesRead CDP1 Reviews
Classenti CDP1 Features
Sound
Digitally sampled in Japan.
88 Full Size, Fully Weighted Piano Keys
Represents the full 7¼ octave range of an upright or grand piano. The keys are exactly the same size as a real piano.
Touch Sensitive Keys
The harder you strike the key, the louder it sounds. Gives added expression to your music.
Touch Sensitivity Levels: 4. This allows you to play each note at 4 different volume levels (p, mp, mf, f).
Graded Hammer Action Keyboard
With heavier key weighting in the bass, getting progressively lighter as you go up the keyboard. This mimics the exact feel of an upright or grand piano.
8 Instrumental Voices (In addition, each voice can be combined with another. This creates a total of 15 different sounds)
Piano 1, Piano 2 (Brighter sound. Good for jazz), Electric Piano 1, Electric Piano 2, Harpsichord, Organ, Strings and Vibraphone.
Built-in Speakers
2 x 15 watts – that's 30 watts stereo amplification!
Record and Play Back
This feature allows you to record your own music. All you need to do is press the 'record' button and start playing. When you've finished playing, press the 'play' button and it will play back your song. The recording feature is also compatible with PC music file formats. In other words, you can record yourself in a file format that can then be transferred to other media (CDs, MP3 etc.)
Built-in Metronome
No need to buy one, it's built-in. Essential for learning how to play in time. You can adjust the speed to suit the music you are playing.
Voltage Adjustment
The Classenti CDP1 has a built-in transformer which allows you to use the piano in any Country. It automatically adjusts to your Country's voltage!
Power Adaptor
AC mains adaptor with UK plug included.
3 Pedals: Sustain, Soft and Sostenuto
Sustain pedal. This is the pedal on the right. On upright pianos it is sometimes referred to as a 'damper pedal'. This pedal allows you to sustain any note, or notes, without having to hold the key down.
Soft pedal. This is the pedal on the left. Pressing this down makes the sound a lot quieter. It's very useful when you're required to play something very delicate.
Sostenuto pedal. This pedal is in the middle. Used mainly by experienced pianists. The sostenuto pedal sustains only notes that are depressed at the time the pedal is depressed. More proficient players use it when a note, or notes need to be sustained without being disturbed when the right pedal comes into play.
Key Weight Control
Prefer a heavier or lighter touch? No problem, just use the key weight control button to select from three settings: Standard, heavy and light. The piano's default setting is standard. The keys remain touch sensitive on all settings.
Cabinet (Keyboard, Base, Legs, Pedal board)
Extremely strong, hard wearing cabinet and base
Really easy to assemble or take apart
Easy to move the piano around (even on your own)
Elegant, stylish, curved edge design. Looks stunning in any home
Half backboard (this reduces the overall piano weight by 3kg)
Polished ebony finish
Black control panel
Fixed Wooden Stand
The fixed wooden stand (which is extremely sturdy, by the way) with all three pedals built-in, is included in the price. With just 4 screws connecting the keyboard section with the legs, and 4 screws that connect the legs to the pedal board, the CDP1 can be put together or taken apart with ease.
Folding Music Desk
The music desk is on two hinges. It folds down if you need to store or transport your piano. And it can also be easily removed.
Sound Source
Japanese engineers created the Classenti sound by combining a multitude of tones from the world's finest concert grand pianos. These engineers didn't just take the sound from one grand piano they took the richest, most vibrant ones; enhanced them, then came up with a digitally sampled version that's quite unique. I don't know how they did this, but the result is a clean, piano sound that's incredibly realistic.
The sound of the CDP1 is a little on the bright side (like most Japanese pianos!) This is mainly to do with the size, power output and position of the speakers. Larger, more powerful speakers would certainly add more warmth to the sound. If you want a deeper, warmer sound then check out the Classenti CDP2
Headphones
2 x Headphone jacks to connect headphones. Two players can play with headphones at the same time.
64 Note Polyphony
This allows you to play up to 64 notes simultaneously (I know you only have 10 fingers, but this includes notes held down by the pedal).
MIDI In/Out
You can connect to your computer and other MIDI compatible hardware. Allows interaction with piano tuition PC software, and music notation software such as Sibelius, Finale, NotationComposer, MagicScore, MusicTime, QuickScore and many more. If you're into composing them the MIDI In/Out is a must.
AUX In (also known as 'Line in' or 'audio in')
The Aux-in (or auxiliary-in) allows you to connect external music sources (with RCA outputs) such as your PDA or MP3 player.
AUX Out (also known as 'Line out' or 'audio out')
If you want to give a live performance, connect your Classenti piano to your hi-fi system through the AUX-out (or auxiliary-out).
Transpose
Change your piano's pitch to play along with other instruments such as trumpet, clarinet, etc. Or make some musical pieces more comfortable for singers.
Reverb
This produces a slight echo on each note to mimic the sound a grand piano makes in a concert hall.
Dual Voice With Layer Balance
Choose any two sounds and merge them together. A very nice combination is piano combined with strings.
Master Volume Switch
You can turn the sound right down for late night playing, or up to its maximum for loud performances.
Power Switch
You can turn your piano on or off without having to reach for the mains socket.
More Features:
8 demo songs
32 practice songs
1 track sequencer. Approximately 5,000 notes
Headphone jack to connect your headphones
Simple to use, sleek, black control panel. You can select any sound/function at the press of a button
What Else Is In The Box?
User Manual in English
AC input
English 3-pin plug
Pedal lead
Music rest
Available Colours: Black satin, dark rosewood, cherry, polished ebony, maple or mahogany
Piano Dimensions: Length 133cm (52.4 inches), Height 80cm (31.5 inches), Depth 36cm (14.2 inches)
Music Rest Height: 18.3cm (7.25 inches)
Music Rest Width: 59.5cm (23.5 inches)
Floor to bottom of keybed (leg room): 66cm (26 inches)
Weight of keyboard section: 37kg (81.4 pounds)
Overall Weight: 45kg (99 pounds)
Assembly
Really easy to put together
Simple assembly instructions in English are included
Only 8 screws to connect the piano, legs and bottom board
No electric knowledge required. No drilling, no wires to attach
Approximate assembly time 15 minutes (all you need is a screw driver)
All holes are pre-drilled. The keyboard section comes in one complete unit. In the assembly pack you get 4 screws to connect the legs and bottom board, and 4 screws to secure the keyboard to its base (the pedals are already attached to the bottom board). That's all there is to it! The piano can be assembled on your own, but we recommend you get help to lift the keyboard section onto its base.
Storing The Piano Away
The Classenti CDP1 digital piano can easily be taken apart and stored away. Just undo the 4 screws at each end, and the keyboard section comes away from its base.

Click here to write a review

Quick Glance Differences Between The CDP1 And The CDP2
CDP1
~ Brighter sound than CDP2
~ 4 levels of touch sensitivity
~ No sliding key cover
~ Half backboard
~ Standard length music desk (straight edged)
~ All buttons are on the display panel
~ 36 cm depth (takes up less room)
~ Weight 45kg
~ Will take you up to grade 7
CDP2 (Next model up)
~ Warmer, deeper sound than CDP1
~ 5 levels of touch sensitivity
~ Sliding Key Cover
~ Almost full backboard for greater stability
~ Extra long (curved corner) music desk
~ Simplified user panel with only 3 buttons
~ 42 cm depth
~ Weight 50kg
~ Will take you up to grade 8 and beyond
"My brother rates it alot higher than the Yamaha's he uses at school"
"I decided on the CDP 1 in the end. My brother absolutely loves it and rates it alot higher than the Yamaha's he uses at school. The classenti seems to be a really brilliant model and I'm exceptionally happy with the overall result.
I would like to thank you for all your assistance as well as your colleagues David and Sarah as they were a great help.
Many Thanks, Athar Mahmood, Southall, London, UK
Advantages Of The CDP2 (Next Model Up In The Range) Over The CDP1
The main advantage is the sound quality. The CDP2 has a warmer, deeper, more resonant piano sound. This is due to its even better sampling, larger and more powerful speakers, and speaker position.
The CDP2 has a sliding key cover. This will protect your piano keys from getting chipped or ruined by liquid spills. It also stops dust from getting in-between and under the keys.
The almost full backboard on the CDP2 provides a stronger and more stable piano. The main panels are less likely to be damaged if you intend moving your piano around a lot.
If you use a lot of individual sheet music, rather than books, the extra length music desk on the CDP2 comes in really handy.
The CDP2's simplified user panel was designed to reduce the chances of being distracted while playing. Only 3 buttons are viewable on the user panel.

(Interest Free Finance Available: 10% deposit, remaining balance interest free over 12 months)
Read more, or call 020 8367 2080 for more details. Printable forms: Standing order, Hire purchase

Call UK Pianos for advice on: 020 8367 2080.

Ask me a question online…

"Graham Howard,
Piano Advisor"
What our customers say…
"The sound is very much like an acoustic piano, and the keys are just as they should be"
Hello Graham
Thank you for your email. We have bought a piano from UK pianos following the comparisons. We bought the Classenti CDP1 for our six year old daughter who has recently begun to learn how to play, and are delighted with it.
The sound is very much like an acoustic piano, and the keys are just as they should be.
The compact size is ideal for anyone short of space, as the depth is minimal. My daughter loves the functions on offer, which are not too complicated for her to use – she especially likes the record and playback facility (and the headphones are
ideal for her to 'plink plink' without me knowing – she thinks!)
We are very happy with UK Pianos. We ordered the piano on Friday, and it arrived on the following Monday morning.
Thank you – Lynda
"I couldn't believe the quality I received for such a relatively cheap price!"
I recently bought a Classenti CDP1 from your website, and I couldn't believe the quality I received for such a relatively cheap price! I needed something to practice on when I went away to University, that felt and sounded as close as possible to an actual piano, and the CDP1 is quite sufficient for this need. It even went one better than my piano at home by including a sostenuto pedal!
I would say this is an excellent practice substitute for a piano, although for gigs and the like a stage piano with better sounds and functions would probably be more useful. The metronome function is especially helpful for technical practice.
It only took about 10 mins for two of us to assemble first time, and the fact so much of it comes apart means it is pretty easy to take places in a car. If like me you are too lazy to have to walk somewhere everyday to do your practice. Thank you because it is a brilliant piano!
Joe Schultz
(Hull)
P.S. Also, the fact you can plug in headphones means that you can practice at any time of the day without disturbing people, which is great!
"The look is excellent value for the money. All the other sounds are good. I particularly like the vibes"
The touch is absolutely fine. I use the standard touch, and don't need to use light or heavy, but it's good that it's there. It is quite realistic.
The piano 1 sound is a bit "woolly" in comparison with real pianos. Piano 2 is brighter, which helps – but it still takes a bit of getting used to, after the natural overtones & resonance of a piano.
The look is excellent value for the money. We will have to make a cover for the keys, to keep the dust out, though. The brushed steel "button panel" looks good, but I wonder whether in a future design it might be better made in a darker wood colour, even in plastic! The next model up has only 3 buttons – but I particularly wanted the "one touch" of this model, which enables very quick adjustments whilst playing.
All the other sounds are good. I particularly like the vibes. Strings are fine; the one organ sound is not much like the "Cathedral" it claims, but that's no problem for me. Being able to mix two sounds is a real bonus; I enjoy the strings to back the piano.
It is very sturdy and managed to fit it without perspiration! From box to Bach in 15 minutes.
I had to sell my piano when we moved here 3 years ago, as I knew it wouldn't fit in the lounge. But after 3 years, we managed to find just the right spot for this electric piano, and it looks good.
As usual, UK Pianos offered a caring service with good advice before the purchase, and delivery happened exactly when planned.
If I need to make another purchase, for Church or wherever, I'll certainly be in contact.
Yours
Reverand John Chandler, Colchester, UK
"My son Mark is very pleased so far with the piano's performance"
Dear Graham

Excellent service! You were kind enough to telephone on the Monday, the piano arrived at nine o'clock the following morning, as promised.
My son Mark is very pleased so far with the piano's performance.
Assembly was easy, so we expect to find it equally straightforward if we need to dismantle it!
End result? Happy and impressed customer.

David Stevens, Canterbury, UK
"The action is superb – if you shut eyes and ears you would be convinced you are playing a real piano keyboard"
I have been using my CDP1 for almost two weeks now and I would like to say I am VERY pleased. As Graham has said, the action is superb – if you shut eyes and ears you would be convinced you are playing a real piano keyboard.
The sounds are good; personally I prefer Piano2 which is brighter but both are excellent piano sounds for the money. I've seen the piano described as woolly, well, it is at very low volume so turn up the volume a bit and it's fine. The other sounds are fun for playing around (which of course I am still doing!). Overall build quality is much better than I expected for the price and the whole unit has a comforting solid feel to it.
The delivery men were kind enough to put the piano box in the sitting room and I had it up and running in about 25 minutes – solo.
This is actually very easy if you follow the following procedure:-
– Open the box , take out the base and sides and screws. Don't remove any of the packing on the keyboard
– Turn the box on its side with the keys facing down.
– Build the base & sides, and lay them down, pedals down.
– WITHOUT removing any packing, slide out the keyboard and get rid of the box
– Remove the polythene bag from the two ends of the keyboard and fit the base to it.
– Lift the whole thing to an upright position (which is quite easy as the weight is supported by the feet)
– remove the polystyrene "hoops" and the rest of the packaging
– Play it and smile
Many thanks,
Mike D, Bedford, UK
"Both children are really pleased and excited by it"
Dear Graham
I have just taken delivery of the Classenti CDP1 this morning. I've managed to assemble it with no problems and am just going through the User Manual CD. So far, the piano sounds and feels good – both children are really pleased and excited by it.
Louise Nevill, France.
"I am extremely pleased with it"
Hi Graham, Thanks very much for the speedy delivery.
The piano arrived safely this morning and didn't take long to assemble with the help of my neighbour!
I am extremely pleased with it.
Many thanks,
Daryll Little (Ms.), Llanelli, Wales
"To my inexperienced ear all I can say is it sounds and feels just like a piano should"
Hi Graham
Just a quick note to let let you know I got my digital piano delivered in perfect condition.
I've never so much as touched a piano before but have decided to learn. As a total beginner i needed as much straightforward advice as possible, so your '7 things you must know' document was my starting point.
I can't emphasise enough how helpful this guide was. Honest, unbaiased and straightforward advice. I quickly realised there are a lot more factors to consider than budget.
After checking into a couple of pianos in your 'best under 500 Pounds' section (thanks for your email advice re; the Classenti P1 v Casio PX130), I eventually decided to step up a little and go for the Classenti CDP1. It was more than I
planned to spend, but if you're going to do something, do it right.
Placed my order Thursday. Got a phone call from you Friday to confirm Monday delivery was ok.
Piano arrived as promised Monday. Good packaging – the piano arrived in perfect condition.
Great customer service. Thank you.
To my inexperienced ear all I can say is it sounds and feels just like a piano should.
Rob Lear, Sunderland, Tyne & Wear, UK
I searched the internet, tried several pianos in shops – the Classenti CDP1 one was by far the best for price and tone
Brian Brooks, Finchley N3, London, UK
Read all Classenti customer's comments

Click here to write a review
All Classenti Pianos
Classenti CDP1
Classenti CDP2
Classenti CDP3
Classenti P1
Classenti GR1
Classenti Crystal
Browse
Classenti CDP1 Reviews
Classenti Digital Piano Questions
CDP1 Video Demonstrations
Classenti Testimonials
See all Classenti digital pianos