Classenti UD1 Upright Digital Piano


"It Looks, Sounds and

Feels Just Like a Real Piano"

FREE 5 Year In-Home Warranty included
Price £1,995 inc. VAT – or get it on interest free
Special Offer £1,695
FREE Delivery and assembly anywhere in the UK.
Availability: In Stock, Delivery 1-3 Days
Colour: Polished Ebony

"The Classenti UD1 has a natural piano sound (it's tone is deep, warm and resonant due to its real wood soundboard and large forward-facing speakers). The keys feel the same as an acoustic piano, so it's ideal for anyone learning to play… and it even looks like a real piano, although not nearly as big or heavy. The Classenti UD1 is the closest digital piano you'll get for the price", Graham Howard, piano advisor
Customer Reviews
1) "My daughter loves this piano"
I hired the Classenti after advise from Graham, having explained that my daughter needed a good quality piano with which to practice and progress her skills. She loves this piano, and has already seen improvement in her dynamics/technique. I have no hesitation in recommending this company to anyone wishing to purchase a good quality piano.
Review by Debbie Caidou, Romford, Essex (29/10/2015)
2) "I've been a very happy Classenti owner so far!"
I currently own a Classenti UD1, and it's been fantastic for my teaching studio (I teach Piano and Voice, although my main job is an Opera Singer: I sing on most of the international large stages).
I've been a very happy Classenti owner so far!
Review by Chris Turner (04/09/2015)
3) "The Classenti ticked a lot of boxes and is excellent value for money"
I've found the service from UKPianos faultless throughout, all advice I received was extremely helpful and being able to get my questions answered by Graham regarding various models made my decision easier.
I'd have liked a Yamaha B3 Silent but it's a little out of my price range at the moment, so instead of waiting for a while I visited their showroom, had a look at a few models and took advantage of their rental programme and ended up with a Classenti UD1. Let's be honest the Classenti UD1 is not the Yamaha B3, however for the money it's nice, really nice! I'm no meastro on the piano but have owned several keyboards in the past and I quickly realised I'd find other things to do, if, all I had access to was a keyboard without a pleasant sound or feel.
In my opinion the Classenti ticked a lot of the boxes for me and I thought it was excellent value for the money. UKPianos have provided me with a quality service and above all haven't at any stage given me the hard sell or tried to fob me off with what ever makes them the most profit. They've taken the time to understand my needs to ensure I get the best possible product within my price range. Excellent service before, during and afterwards!
A real pleasure to do business with and a business I feel I can trust!
Review by Darren Stamate, Deal, Kent (03/07/2015)
4) "It looks fantastic"
Everything is okay, and fairly pleased with the piano.
It looks fantastic, which you cannot say for the Yamahas. No need to cover it up or hide it in a public room (which is where it will live). The delivery guys were excellent and carted it up to a second floor room.
Review by Joseph Smith, Languedoc, France
Call UK Pianos on 020 8367 2080 for advice or to order by phone.
Need more info? Send an email to: grahamhoward@ukpianos.co.uk
See this piano in our London piano stores: Enfield, Finchley and Hackney, Open Monday to Friday 9am to 7pm, Saturday 10am to 6pm.
Delivery info: The UD1 is delicately delivered and assembled by our team of professional piano movers. We remove all packaging during the quality checking procedure, so it will be delivered to you as seen in the photo, already assembled. Delivery usually takes 1-3 days.
You Get:

FREE 5 Year In-Home Warranty (Covers all parts and labour for 5 years. Repairs carried out in your home). Read more

The Classenti UD1 comes with a 5 year, 'at-your-home', parts and labour warranty.
This means a technician will come to your home if any repairs are needed.
There is no cost to you… And you won't have to send your piano anywhere.

60 Day Money Back Guarantee (If it's not as good as you expected then we'll collect it at no cost to you). Read more
Rent-to-Own This Piano
~ Not sure if your child will take to playing the piano?
~ Are you worried about the initial investment?
… Why not consider our 'rent-to-own' programme?
Click here for details.
Click on the link below to ask me a question…
The Classenti UD1 upright digital piano is on display in our North London piano stores:
Enfield, Finchley and Hackney.
Open Monday to Friday 9am to 7pm, Saturday 10am to 6pm.
Free parking. Call 020 8367 2080 for more info.

The main features of the UD1 are listed down the page

Features
Improved resonance over previous model (CDP3i)
5 Year On-Site Warranty (We come to you. All parts and labour covered)
88 Full Size, Fully-Weighted Piano Keys
Real Hammer Action Keyboard (graded hammers)
Touch Sensitive Keys (5 dynamic levels)
Real wood soundboard to enhance the sound. Also wooden ribs (just like a real piano). The soundboard faces to the back of the piano
23 Instrumental Voices: Piano 1, Piano 2, Electric Piano 1, Electric Piano 2, Harpsichord, Organ, Strings, Vibraphone…
Real piano lid that closes over the keys (the slow-closing device stops little fingers from being hurt)
Built-in 4-way stereo speaker system: 2 x 50 watts – that's 100 watts of stereo amplification! – speaker sizes: 7 inch x 2. 2 inch x 2
Internal Record Feature (up to 4,000 notes)
Layer
Split
Master Tune
3 Pedals: Sustain, Soft and Sostenuto
Key weight Control (4 settings)
Extra Long Music Desk
Simple 6-Button User Panel
Headphones: 2 x Headphone jacks to connect 2 sets of headphones (for two players)
128 Note Polyphony
MIDI In/Out
AUX In/Out (Audio In/Out)
USB (midi interface)
USB in, Pedal in
Transpose
Reverb
Brilliance
Dual Voice With Layer Balance
Master Volume Switch
Power On/Off Switch
Owner's manual
Assembly instructions
Made in Indonesia
Colours: Polished Ebony
More Features:
23 demo songs (pre-set sounds)
Simplified user panel with only 6 buttons
AC input
Piano Dimensions:
Length: 141cm (55.5 inches)
Height: 100cm (39.4 inches)
Depth: 42cm (16.5 inches)
Music rest height: 18cm (7.1 inches)
Music rest length: 85cm (33.5 inches)
Floor to bottom of keybed (leg room measurement): 61cm (24 inches)
Weight: 80kg
More photos: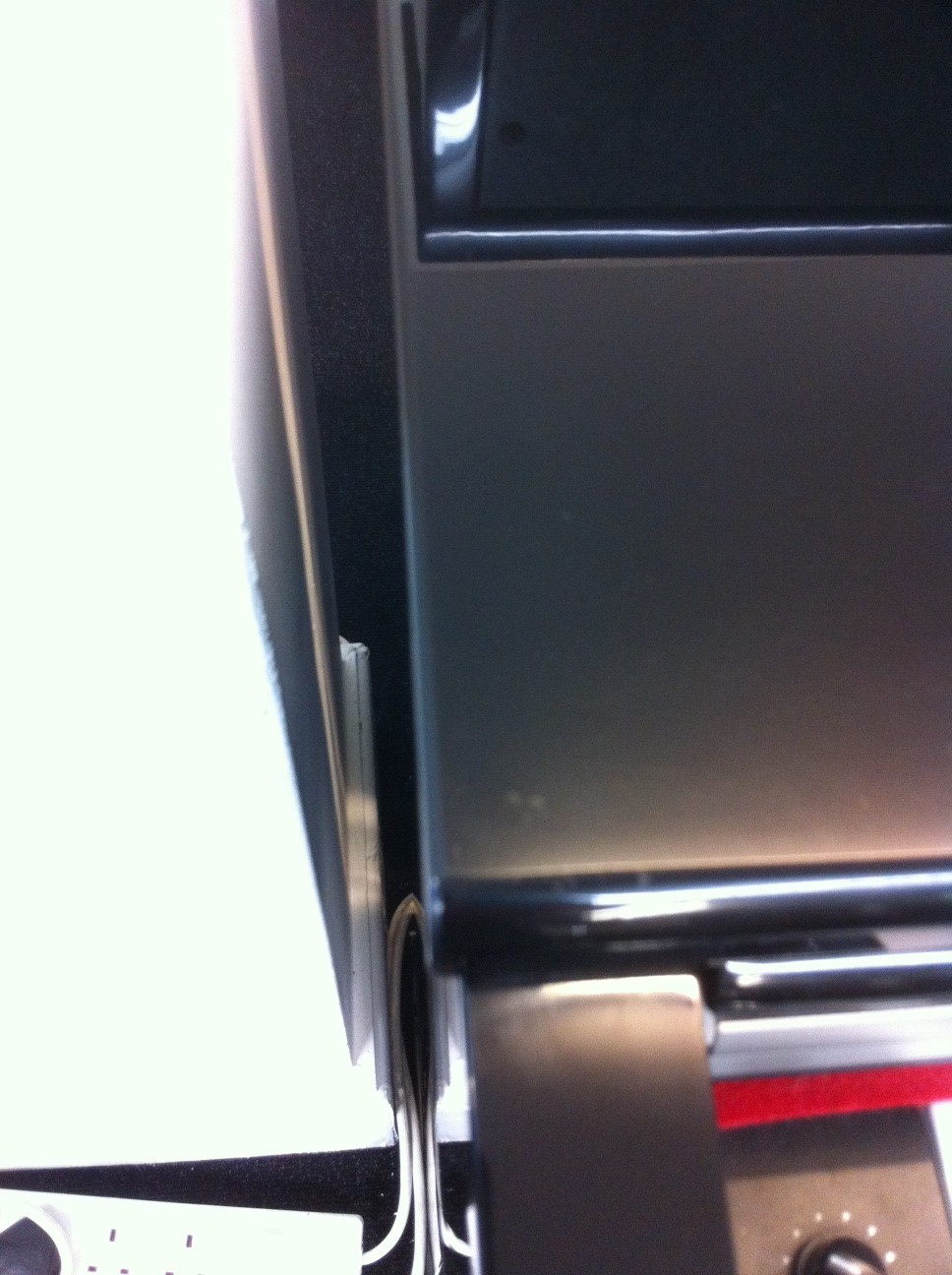 Close up of polished ebony finish
UK Piano's Guarantee To You…
FREE 5 Year 'at home' Warranty (All parts and labour covered. And we'll visit your home if anything needs fixing. If anything mechanical, structural, or electronic goes wrong within the first 5 years, then you're completely covered. There's nothing to pay, and you won't need to send your piano anywhere!) Read more
60 Day Money Back Guarantee (If you're not completely satisfied with your new Classenti piano, then we'll collect it at no cost to you). Read more

Click here to write a review
Questions
"Where are the buttons for different sounds etc?"
Answer/ There is a button on the left.
Pressing the button and a black key
will select a different voice.
It is very easy to use. The voices are all
marked, so you know which is which
All Classenti Pianos
Classenti CDP1
Classenti CDP2
Classenti GR1i
Browse
Classenti Digital Piano Questions
Classenti Testimonials
See all Classenti digital pianos