Gear4Music Digital Pianos

Need Advice on Buying a Gear4Music Piano?…

"The most important thing you need from a digital piano when you're learning is a realistic touch.
A good piano sound and minimum of 4 dynamic levels (p, mp, mf and f) are also important.
Things like dimensions, weight, colour and 'bells and whistles' shouldn't really be the deciding
factor in your purchase", Graham Howard, Piano Advisor.
Gear4Music Digital Piano Range
---
---
---
---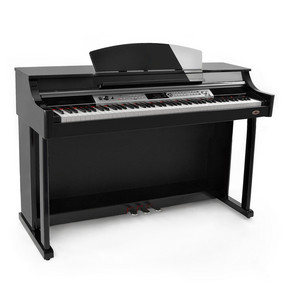 ---
---


Free Digital Piano Buyer's Guide:
"7 Things You MUST Know Before Buying A Digital Piano", by Graham Howard
Click here to claim your free copy!
You get all this:
1) How to understand confusing terminology (Polyphony, graded hammer, etc.)
2) Common digital piano questions
3) The disadvantages of buying second hand versus new
4) 6 simple tests you can do in a piano store
5) The best digital piano brands: 1st) ? 2nd) ? 3rd) ?…
6) Top ten piano models: (a) under £500 (b) £500 to £1,000 (c) over £1000
7) Should you buy online or in a physical store?
Click here to claim your free copy!
If you need advice on digital pianos, email grahamhoward@ukpianos.co.uk or call 020 8367 2080.
Have You Heard Of Piano Rental?
Not sure if your child will take to playing the piano?
Are you worried about the initial investment?…
Then check out our 'rent-to-own' programme!
Click here for details.
UK Pianos Shop in Enfield, North London, EN1 1PJ - Call 020 8367 2080
Open Monday to Saturday 10am to 6pm, Sunday 11am to 4pm (8 parking spaces)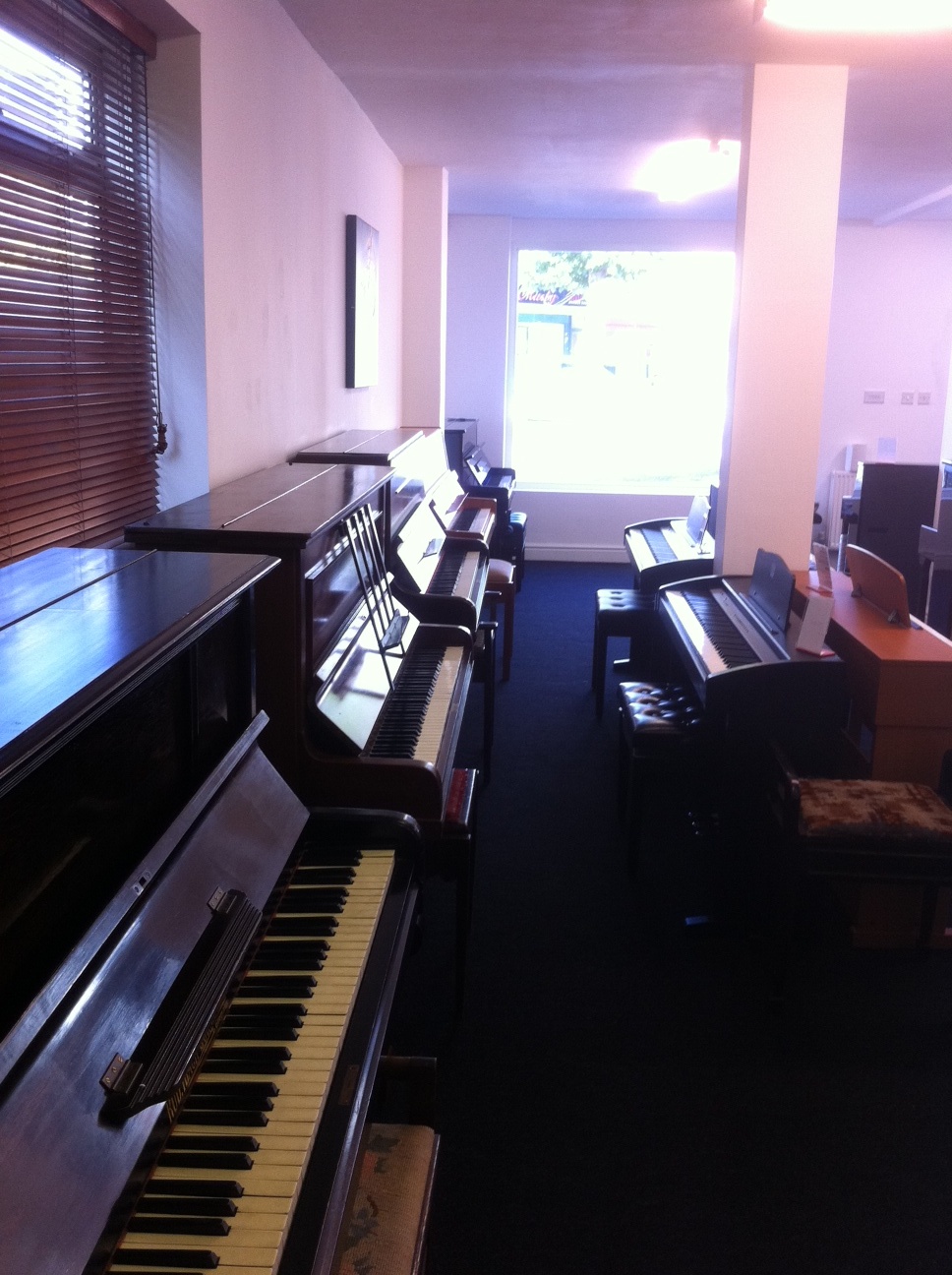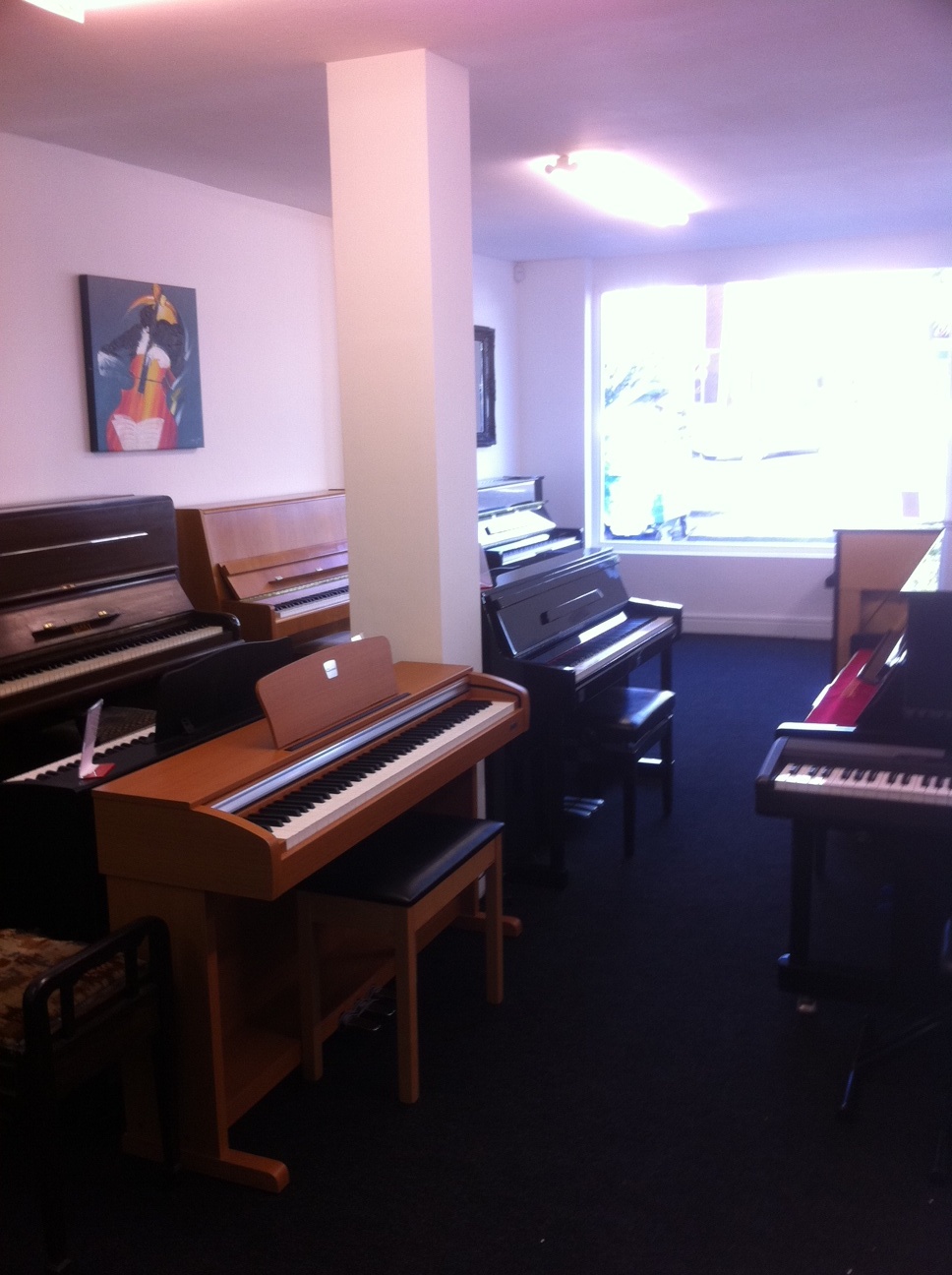 … Digital Pianos For Sale | New & Used | Piano Rental | 0% Finance | Piano Lessons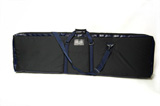 Get a carry bag for the Gear4Music SP5100 or SP5500. More details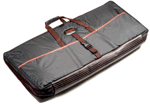 Get a carry bag for the Gear4Music PDP220 or PDP300. More details

Click here to get the free report 'which digital piano to buy' by piano advisor, Graham Howard
Questions and Comments
Hi there,
First of all, I would like to thank you for your digital pianos pdf, it is
simply top notch

I was interested in these two digital pianos, the 8826 Digital Piano by
Gear4music which you mentioned in your review, and the DP680 Digital Piano by
Gear4music which has only recently been released.
After looking at the specs of these pianos, the DP680 seems like the much better
piano as it has fully weighted hammer action keys were as the 8826 has graded,
weighted hammer action keys. In addition the DP680, also has better speakers
than the 8826. And the DP680 Polyphony is 64 were as the 8826 Polyphony is 32.
Although, strangely enough the DP680 costs £450 were as the 8826 costs slight
more at £470. Comparing the rest of the specs on these digital pianos, i could
not find any difference between them, in fact it looks like the DP680 is better.
I was wondering if you could shed your expert eye over the situation?
In addition, I was also looking at 8865 digital piano by Gear4music. It says
that this digital piano has 88 fully weighted and graded hammer action keys, 4
levels of touch response. I thought if a digital piano had fully weighted keys,
it would be touch sensitive, thus i do not understand how fully weighted and
graded hammer action keys, are different from fully weighted hammer action keys.
Furthermore, does this mean that the DP680 does not have touch sensitive keys
were as the 8865 does?
And do you know if gear4music is an online retailer only, or do they have their
digital pianos in music stores?
I do apolgise for my lengthy questions, and I hope it doesn't cause you too much
hassle in answering them.
Many thanks,
Ryan
Reply/ Hi Ryan
It can all get very confusing and ambiguous
when looking into descriptions of key weights…
I've seen the term 'weighted' used on pianos
that have no weight at all on the keys. I've
also seen this term used on pianos that have
heavy keys.
The only way to get a true rating for each
piano is to refer to my book:
http://www.ukpianos.co.uk/7-things-you-must-know-before-you-buy-a-digital-piano.html
Out of the three pianos you mention: Gear4Music
DP680, 8826 and 8865 I would go with the 8826.
The 8865 is more or less the same piano but
with the addition of percussion.
The DP680 has a lighter key touch.
Yours pianistically,
Graham Howard
–
Hi Graham
Thank you for getting in touch.
I'm a part qualified accountant sitting my final papers. I won't lie it feels like it's taken me a lifetime to get through all the exams, 10 years so far, but I have managed to gain 3 qualifications along the way.
I've decided once I've completed all my exams next year, I'm going to treat myself and buy a digital piano. This is so I can replace studying for exams with learning to play as I feel it's important to keep your brain active and challenged, I'm not one for sitting in front of the TV watching mindless rubbish.
I decided on a digital piano so I can plug in the earphones when practicing, so as not to subject my family and neighbors to the racket I will make.
I want something that looks like a real piano and feels like a real piano without spending an absolute fortune. Before finding your book on the internet I had already decided I would go on a long weekend break to York and visit Gear4music and try their Digital Baby Grand (details at the bottom of e-mail)
The thing I was worried about is that I don't want to buy something just because it looks beautiful, as it might look good but sound dreadful or the keys might be too much like an electric organ.
Since downloading your book I have changed computers and now I can't find where I had it saved on the backup files, so I may need to download it again if that's possible.
But what I wanted to know is do you have any opinion on this particular piano or brand, or is there anything I should be aware of with this model. I've tried to search the internet for customer reviews but haven't found any as yet.
Here's the details of the Baby Grand:
88 standard size hammer action keys
2 line LCD display
8 PCM voices (Grand Piano, Upright Piano, E. Piano 1, E. Piano 2, Harpsichord, Vibes, Strings, Organ *Voice control: Transpose
Effects: Reverb, Chorus
Keyboard Control: Normal, Dual, Touch on/off
Demo: 8 songs
Song recording: Multi-track record (2 track) and playback
Others: Treble / Bass volume, Metronome, USB MIDI
Interface: Headphone jack, Line in / out jack, MIDI in / out jack, Pedal socket, USB MIDI socket
Speakers: 20W x 2
Dimensions 1410mm x 760mm x 900mm

I don't want something that you can play a whole orchestra on I just want something simple.
Any advice you can offer would be appreciated
Look forward to hearing from you
Jenny
Reply/ Hi Jenny
Congratulations on getting your qualifications! It
sounds like a lot of hard work to me.
Learning to play piano probably won't be any
easier though…
But there's nothing more satisfying than being able
to sit down and play your favourite music. Or unwind
from a stressful day.
The rewards are well worth the effort daily practice
brings.
The best piano you can get (without having to remortgage
your house) – and one you won't need to change when
you reach the higher grades – is the Yamaha CLP440.
The CLP440 has a rich, vibrant sound and a fully-weighted
key touch. It feels very close to playing a real piano.
It might not look as nice as the Gear4Music digital
baby grand, but it outperforms it in every way.
Other pianos worth comparing with the CLP440 are:
Roland HP305
http://www.ukpianos.co.uk/roland-hp305.html
Kawai CA63
http://www.ukpianos.co.uk/kawai-ca63.html
Classenti CDP3
http://www.ukpianos.co.uk/classenti-cdp3.html
Any of the above are fine pianos for you to learn
and progress on.
Yours pianistically,
Graham Howard
–
Hi Graham, I was wondering if gear 4 music digital pianos are any good compared to brands such as Roland or Yamaha.
I was looking at their digital baby grand piano which is £899.99, very cheap compared to other brands similar products. It says it has weighted keys but I'm not sure if the touch will be up to such quality as say the Roland's supernatural piano engine. Do you know anything about the quality of gear 4 musics digital pianos and if they can even be compared to superior brands, thanks ,Laura

Reply/ Hi Laura
I don't recommend spending so little on a
digital baby grand piano. The quality of tone
and key touch is considerably better on the
higher priced pianos.
If the Yamaha and Roland digital baby grands
are more than you'd like to spend, then I
can confidently recommend to you the
Broadway baby grand:
http://www.ukpianos.co.uk/broadway-bg1.html
The BG1 has a fully-weighted, responsive key
touch and a really nice piano tone. It's good
value for money and competes well against the
more expensive Yamaha and Roland.
You can see this piano here:
http://www.ukpianos.co.uk/broadway-bg1.html
Yours pianistically,
Graham Howard
Discontinued Models
Gear4Music PDP220
Gear4Music PDP300
Gear4Music 8800
Gear4Music 8815
Gear4Music 8865
Useful Resources
1) Click here to read the report: "Which Digital Piano To Buy" by piano advisor, Graham Howard
2) For Gear4Music digital piano reviews, Click here
3) Check out the 'ever expanding' piano questions section on this site.
4) The world's only dedicated digital piano forum. Check it out here
5) Click here to read the report: "7 Things You MUST Know Before You Buy A Digital Piano"
Further Reading
7 Things You MUST Know Before Buying A Digital Piano
Should I Buy a Digital Piano or an Upright Piano?
Browse
All digital pianos