Gem Digital Pianos (No longer in production from June 2009)

Gem digital pianos are not very well known in the UK. Gem (Also known as General Music) were mostly sold in Europe, especially in Italy where they were produced. The Gem line up consists of digital and baby grand digital pianos.
Need Advice on Buying a Gem?…


"The most important thing you need from a digital piano when you're learning is a realistic touch. A good piano sound and a minimum of 4 touch sensitivity levels (pp, mp, mf and f) are also important. Other factors such as: dimensions, weight, colour, 'bells and whistles', shouldn't really be a deciding factor in your purchase", Graham Howard, Piano Advisor and Author

Free Digital Piano Buyer's Guide:
"7 Things You MUST Know Before Buying A Digital Piano", by Graham Howard
You get all this:
1) How to understand confusing terminology (Polyphony, graded hammer, etc.)
2) Common digital piano questions
3) The disadvantages of buying second hand versus new
4) 6 simple tests you can do in a piano store
5) The best digital piano brands: 1st) Yamaha, 2nd) ? 3rd) ?…
6) Top ten piano models: (a) under £500 (b) £500 to £1,000 (c) over £1000
7) Should you buy online or in a physical store?
Click here to claim your free copy!
If you need advice on digital pianos you can either send an email to grahamhoward

ukpianos.co.uk or call 020 8367 2080.
Useful Resources
1) Click here to read the report "Which Digital Piano To Buy" by piano advisor, Graham Howard
2) Check out the 'ever expanding' piano questions section on this site
3)

The world's first and only dedicated digital piano forum. Check it out here
UK Pianos Shop, Enfield, North London – Call 020 8367 2080
Open Monday to Saturday 10am to 6pm (8 parking spaces)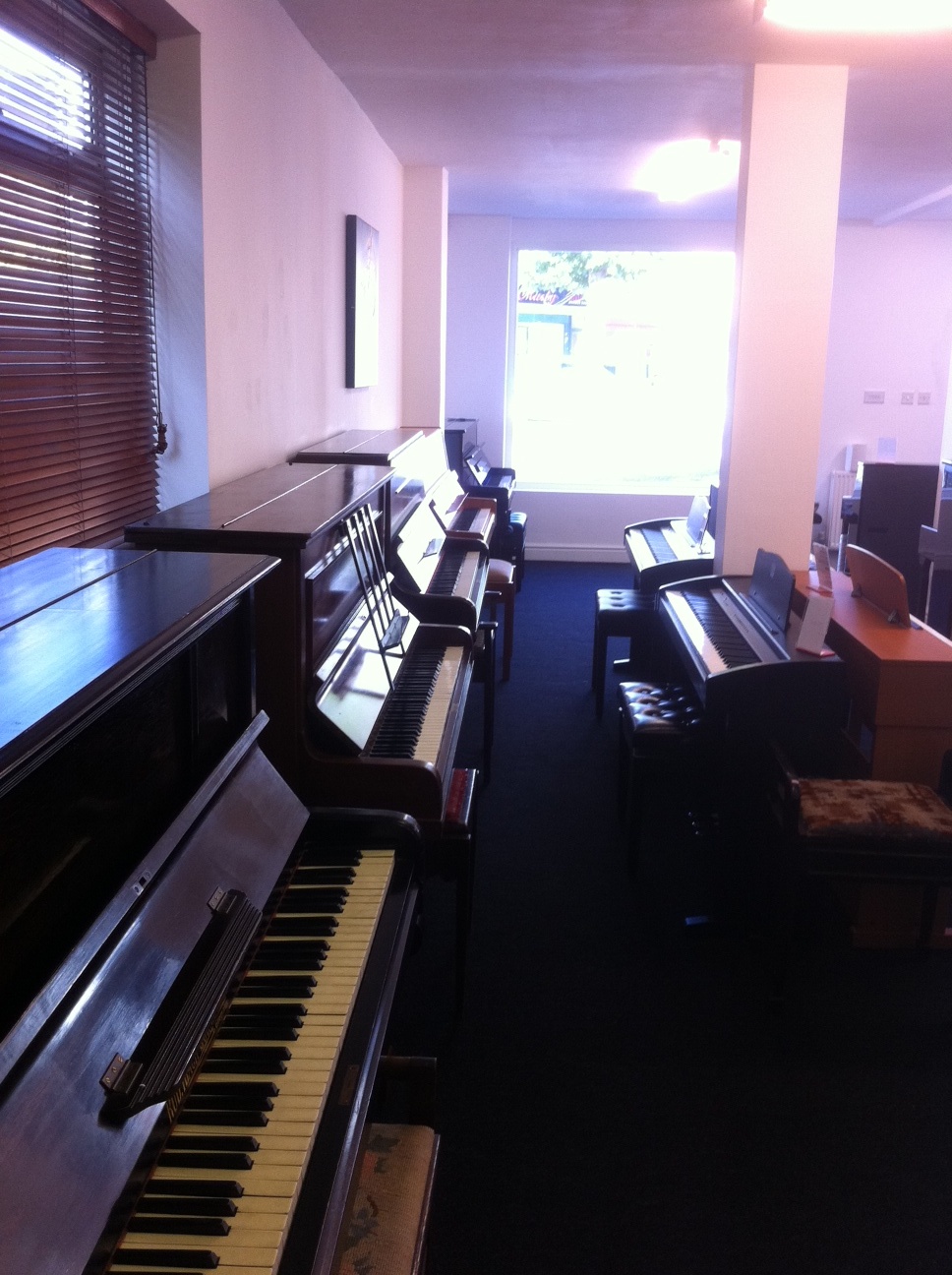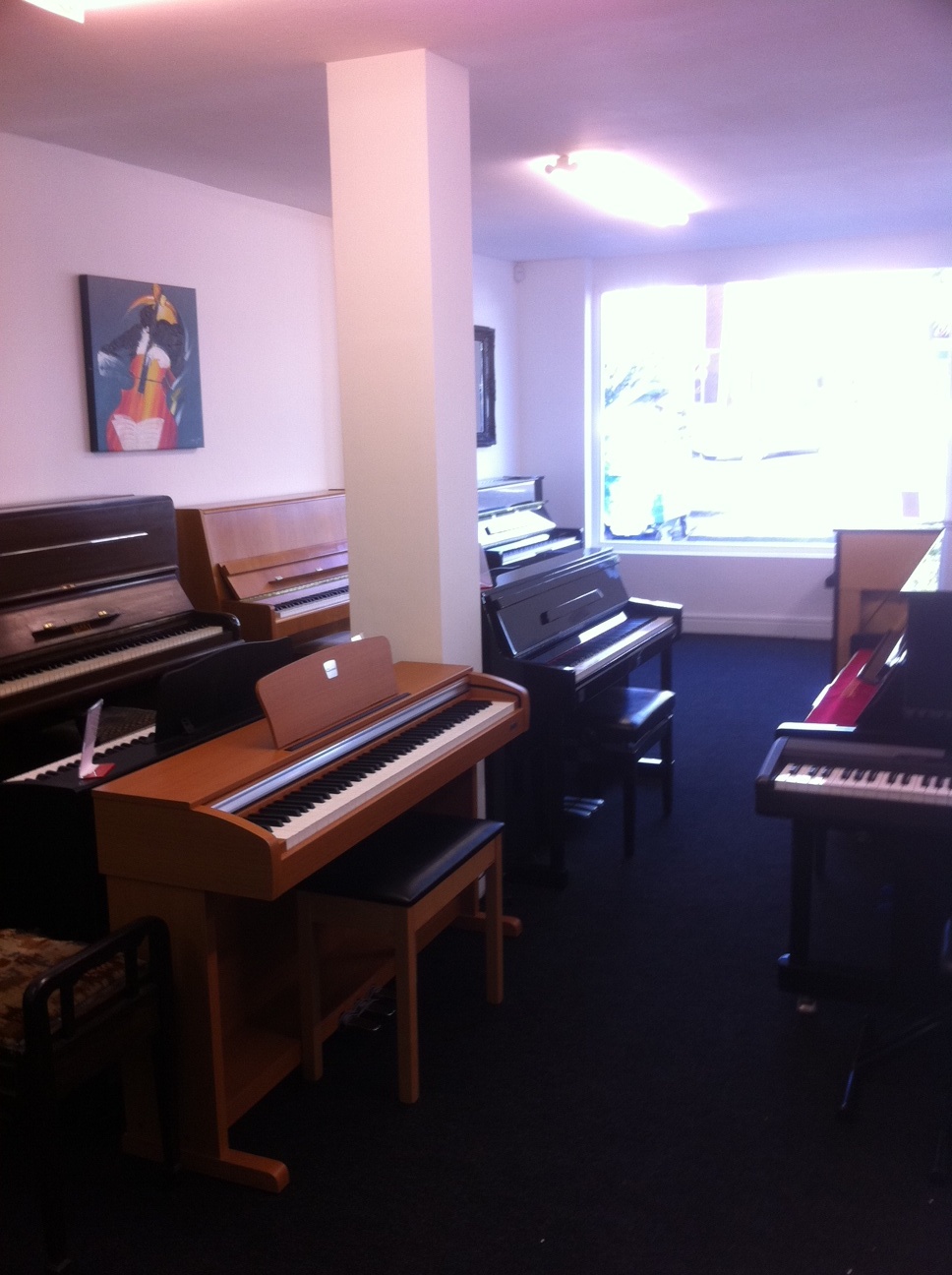 … Digital Pianos For Sale | New & Used | Piano Rental | 0% Finance | Piano Lessons
Have You Heard Of Piano Rental?
Not sure if your child will take to playing the piano?
Are you worried about the initial investment?…
Then check out our 'rent-to-own' programme!
Click here for details.
Click here to get the report 'which digital piano to buy' by piano advisor, Graham Howard
Further Reading
7 Things You MUST Know Before Buying A Digital Piano
Should I Buy a Digital Piano or an Upright Piano?
Gem PRP7 Digital Piano

The Gem PRP 7 portable digital piano. Ideal for carrying around on gigs.

Retail Price £629
---
Gem PRP8 Digital Piano

Gem PRP 8 portable digital piano.

Retail Price £759
---
Gem RP700 Digital Piano

Gem RP 700 Digital Piano real piano series. Gem's budget model. Using latest 'Drake technology', Gem have produced a realistic sounding digital piano. The RP 700 has 2 x 40 watt speakers which is unusual for a starter model.

Retail Price £949
---
Gem RP800 Digital Piano

Gem RP 800 Digital Piano real piano series. Using latest 'Drake technology', Gem have produced a realistic sounding digital piano. This model is also available in Rosewood for ?200 less.

Retail Price £1449
---
Gem ProMega 2 Digital Piano

Gem ProMega2 professional digital stage piano. This model uses the same DRAKE technology as the higher model but is at a lower price point.

Retail Price £1499
---
Gem ProMega 3 Digital Piano

Gem ProMega3. A professional digital piano that represents a revolution in the concepts and technology applied to keyboards. The Promega 3 is also the first application of DRAKE proprietary technology. (Dsp-Risk-Advanced-Keyboard-Engine).

Retail Price £1999
---
Gem Genesys Digital Baby Grand Piano

Gem's only digital baby grand piano. The Genesys, with it's compact cabinet, fits nicely into the corner of most rooms. The Genesys has a very realistic piano sound.

Retail Price £4999
Questions
Good morning/evening
I have just bought an older second hand Gem Nova DP 40 Digital Piano but
there is no operating manual with it and I need a circuit design also for it
– if you could direct me to the manufacturer or some place I could obtain a
manual I would be most grateful.
Many thanks.
Kind regards
Gail
Perth
Western Australia
Reply/ Hi Gail
Try here: http://www.generalmusic.us/
Yours pianistically,
Graham Howard
UK Pianos
Links to other Gem websites:
Gem Digital Pianos

More Digital Pianos
Yamaha digital pianos
Classenti Digital Pianos
Korg digital pianos
Roland digital pianos
Casio digital pianos
Kawai Digital Pianos
Kurzweil Digital Pianos
Mantova Digital Pianos
Browse
All digital pianos
Check out the resources above for digital pianos similar to Suzuki.