Kawai CN32 – Dark Rosewood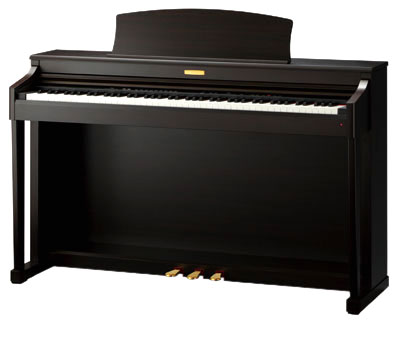 The Kawai CN32 has been discontinued (June 2010). Check out the new CN33

Compare Kawai CN32 with Classenti CDP2

Ask me a question online…
"Graham Howard,
Piano Advisor"

FREE Digital Piano Buyer's Guide, by Graham Howard.

Click here to claim your free copy!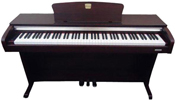 >>> Compare with the Classenti CDP2
You also get:
30 day money back guarantee
3 year UK and European warranty (any faults will be repaired in your home or the piano collected and replaced)
Free delivery
Delivery
Free delivery to UK, Ireland and most European Countries.
Kawai CN32 R digital piano, 88 keys with advanced hammer AHA4-F, 36 sounds, LED display, 96 polyphone, reverb, delay and chorus, split and layer function, metronome, lower octave shift function, 30 demo songs, transpose, 4-hand mode, 2 track sequenzer for 3 songs, 3 pedals, key cover, 2 headphone jacks, Midi IN/OUT, Line IN/OUT, USB to host, oudspeaker: 2 x 16 Watt, dimensions BxHxT in mm :1380 x 880 x 470, weight : 54 kg, color : premium rosewood
Other finishes:

Kawai CN32 SB (Satin black). Discontinued. Replaced by CN33
---

Kawai CN32 M (Cherry). Replaced by CN33
---

Kawai CN32 M (Mahogany). Replaced by CN33
Reviews
I just bought a piano – it's a Kawai, CN 32. Main reasons were the sound, value for
money and the structural stability (mainly compared to Casio PX 830).
I really enjoy playing with my new piano, the sound is amazing and I really like
the look – it nearly looks like a "real" piano. Compared to my old real piano, the
feeling is almost the same. It's built quite solid, no wiggling, even when I play with
the pedals.
Sandy Reese, Bolton, UK
Useful Resources
1) Click here to read the report: "Which Digital Piano To Buy" by piano advisor, Graham Howard
2) Check out the 'ever expanding' piano questions section on this site .
3) The world's first and only dedicated digital piano forum. Check it out here
4) Click here to read the report: "7 Things You MUST Know Before You Buy A Digital Piano"
Interest Free Finance About Us Warranty Affiliate Programme Privacy Policy Terms & Conditions