Kawai CN4 Piano


Discontinued – check the latest models here.


FREE Digital Piano Buyer's Guide, by Graham Howard.

Click here to claim your free copy!

Call UK Pianos for advice on: 020 8367 2080.


Ask me a question online…

"Graham Howard,
Piano Advisor"

You also get:

30 day money back guarantee

3 year warranty (any faults will be repaired in your home or the piano collected and replaced)

Free delivery

With its LESSON function the Kawai CN4 supports your music lessons perfectly, since many titles (Czerny, Burgmüller and Beyer) for piano lessons preferred by piano teachers are already stored in the instrument. Just listen to them, exercise only the left or the right hand or record your practices.

Kawai CN4 digital pianos, 88 keys with advanced hammer AHA4, 305 sounds, 96 polyphony, reverb, brilliance, flanger and chorus, learn function, split and layer function, metronome, 16 track sequenzer, floppy disc, SMF player, 3 pedals, key cover, 2 headphone jacks, Midi IN/OUT, Line IN/OUT, USB jack, 2 x 40 Watt, dimensions : 140,5cm x 47cm x 86cm, weight : 50 kg, colours: rosewood, mahogany or cherry.

With 305 high-quality instrumental sounds provided with the Kawai CN4, the piano sound incorporating Kawai's latest Harmonic Imaging Technology is simply outstanding. Polyphony has now increased to 96 notes for those complex performances, like fast passages using the damper pedal without unexpected instances of note drop off. Sound is enhanced by 6 reverbs, along with 5 chorus', 3 Delay's, tremolo and rotary (2) and a flanger. To take maximum advantage of these incredibly authentic sounds and great range of effects, the CN4 has an 80w stereo speaker system installed. With the pc compatible floppy disk drive you can permanently store all your recordings. Of course you can play also Standard MIDI File Songs in the formats 0 and 1.

Other finishes: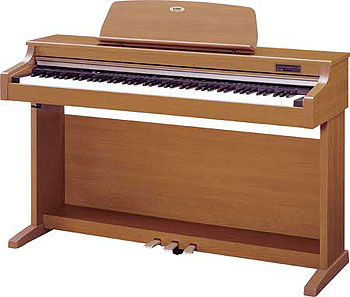 Kawai CN4 C (cherry). Discontinued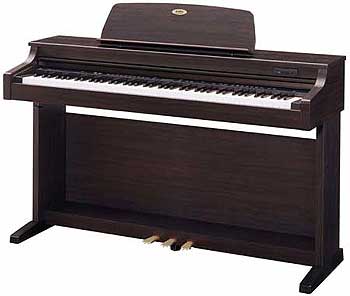 Kawai CN4 M (mahogany). Discontinued

Interest Free Finance About Us Warranty Affiliate Programme Privacy Policy Terms & Conditions