Kawai ES100

>> Buy from Gear4Music
Always in stock | Next day delivery
Finance available | Lowest Price


Buy a carry bag to protect your Kawai ES100 >> more details
(Thick padding, large pockets, shoulder strap, nametag, 5 year guarantee)
Other colours

>> Buy from Gear4Music
Kawai ES100 W (white)


"The rating system for digital pianos" – Check this piano's rating out of 100 and compare other makes, more info

Do you have a question about the ES100?
Click the live chat link below for an immediate response:


FREE Digital Piano Buyer's Guide, by Graham Howard.

Click here to claim your free copy!
You also get:
30 day money back guarantee
3 year UK warranty
Free delivery
Sustain pedal
Power adaptor
Music rest
Alternatives to the Kawai ES100: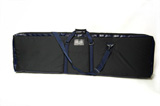 Get a carry bag for the Kawai ES100 >> More details
Delivery
Free delivery to UK, Ireland and most European Countries.
Reviews
None yet
Comments and Questions
None yet
Useful Resources
1) Click here to read the report: "Which Digital Piano To Buy" by piano advisor, Graham Howard
2) Check out the 'ever expanding' piano questions section on this site .
3) Click here to read the report: "7 Things You MUST Know Before You Buy A Digital Piano"