Kawai Upright Pianos

Kawai make good value for money upright pianos. There uprights are designed with a grand piano sound in mind. The key action is quite soft and allows delicate piano playing a real joy. Check out the various Kawai models below. You can find anything from the smallest 110cm upright to the 125cm professional model.
>>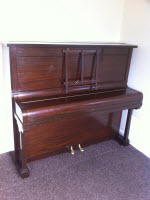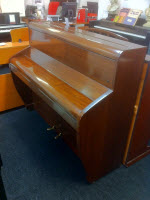 We Buy And Sell Second Hand Pianos – Call UK Pianos on 020 8367 2080

Call UK Pianos for advice on: 020 8367 2080.

Ask me a question online…

"Graham Howard,
Piano Advisor"
UK Pianos Shop, Enfield, North London – Telephone: 020 8367 2080
Open Monday to Saturday 10am to 6pm (8 parking spaces)
Upright & Grand Pianos For Sale | New & Used | Piano Rental | 0% Finance | Piano Lessons
Kawai KX10

---
Kawai KX15

---
Kawai K15E

---
Kawai K18E

---
Kawai K18E

---
Kawai K25E

---
Kawai K30E

---
Kawai K50E

---
Kawai K60E

---
Kawai K60EAS

---
Kawai K80E

Kawai Silent Pianos

Kawai K18EAT (Anytime Silent Piano)

Kawai K25EAT (Anytime Silent Piano)

---
Kawai K50EAT (Anytime Silent Piano)
Questions
I phoned your shop and they told me that you would be the best people to ask about serial numbers. I am currently looking at buying a kawai upright
piano model KX 10. The serial number I have been given for the product is 29623.
Is this a correct serial number and if so, do you know what the date of manufacture is and roughly how much you would expect to pay for a second hand one in good condition?
Thank you so much for your help.
Amie.
Reply/
The Kawai KX 10 with the serial number 29623 was made in the year 1960.
If it is in good condition then you around £600-£800 would be a fair price.
The only way to get a proper valuation would be to ask a local piano tuner to come and take a look at it. The value of the piano depends on the condition of the parts inside.
You can find a list of piano tuners here: http://www.ukpianos.co.uk/piano-tuners.html
You might also be interested in an article I wrote about how to value your piano:
http://www.ukpianos.co.uk/get-your-piano-valued-find-out-how-much-it-is-worth.html