Kemble Upright Pianos

Kemble are no longer a British Piano.
Kemble recently moved their factory from England to Indonesia.
>>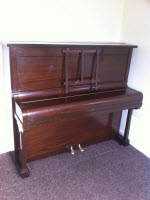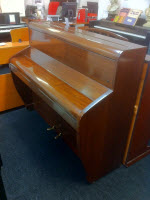 We Buy And Sell Second Hand Pianos – Call UK Pianos on 020 8367 2080

Call UK Pianos for advice on: 020 8367 2080.

Ask me a question online…

"Graham Howard,
Piano Advisor"
UK Pianos Shop, Enfield, North London – Call 020 8367 2080
Open Monday to Saturday 10am to 6pm (8 parking spaces)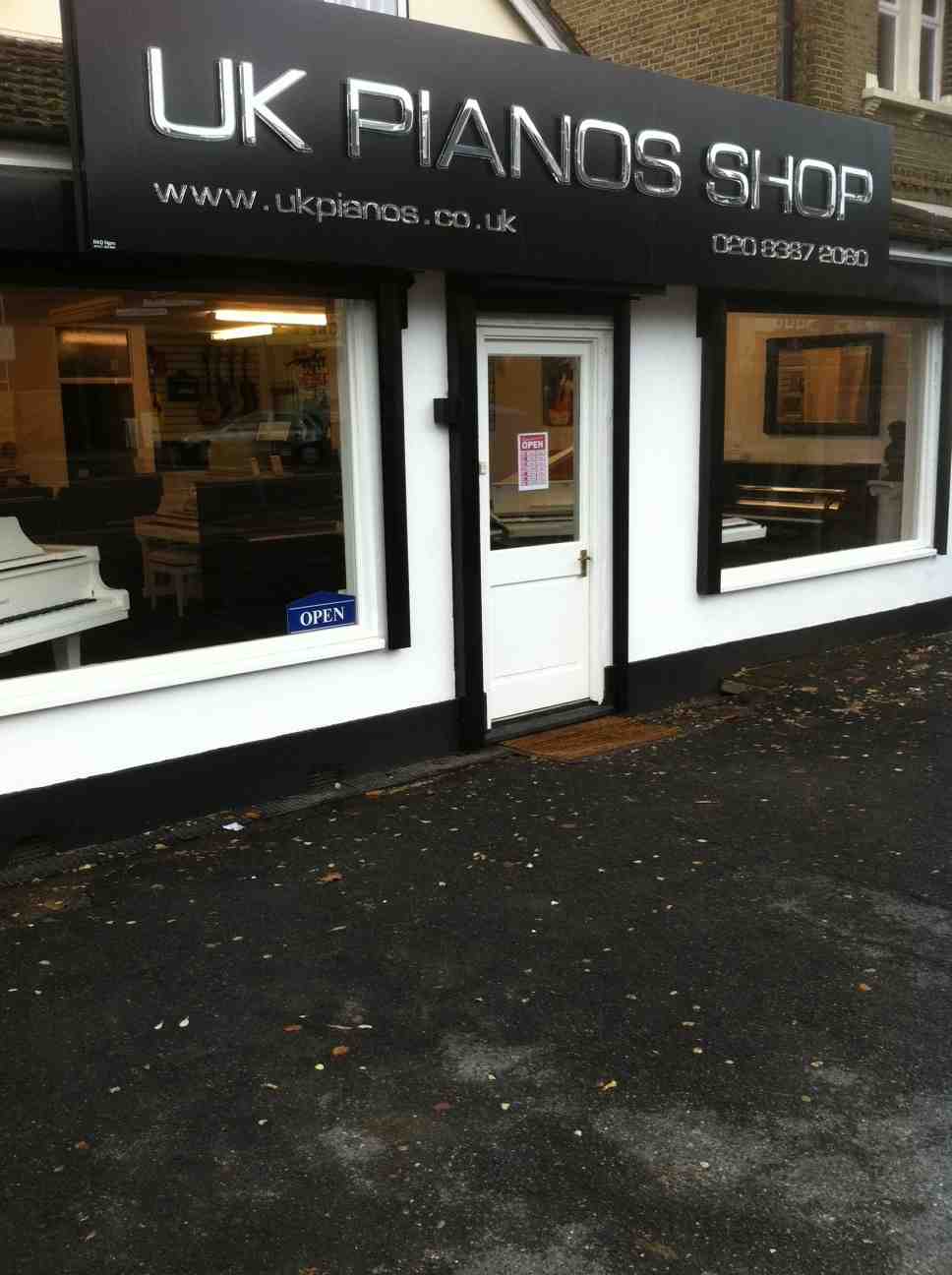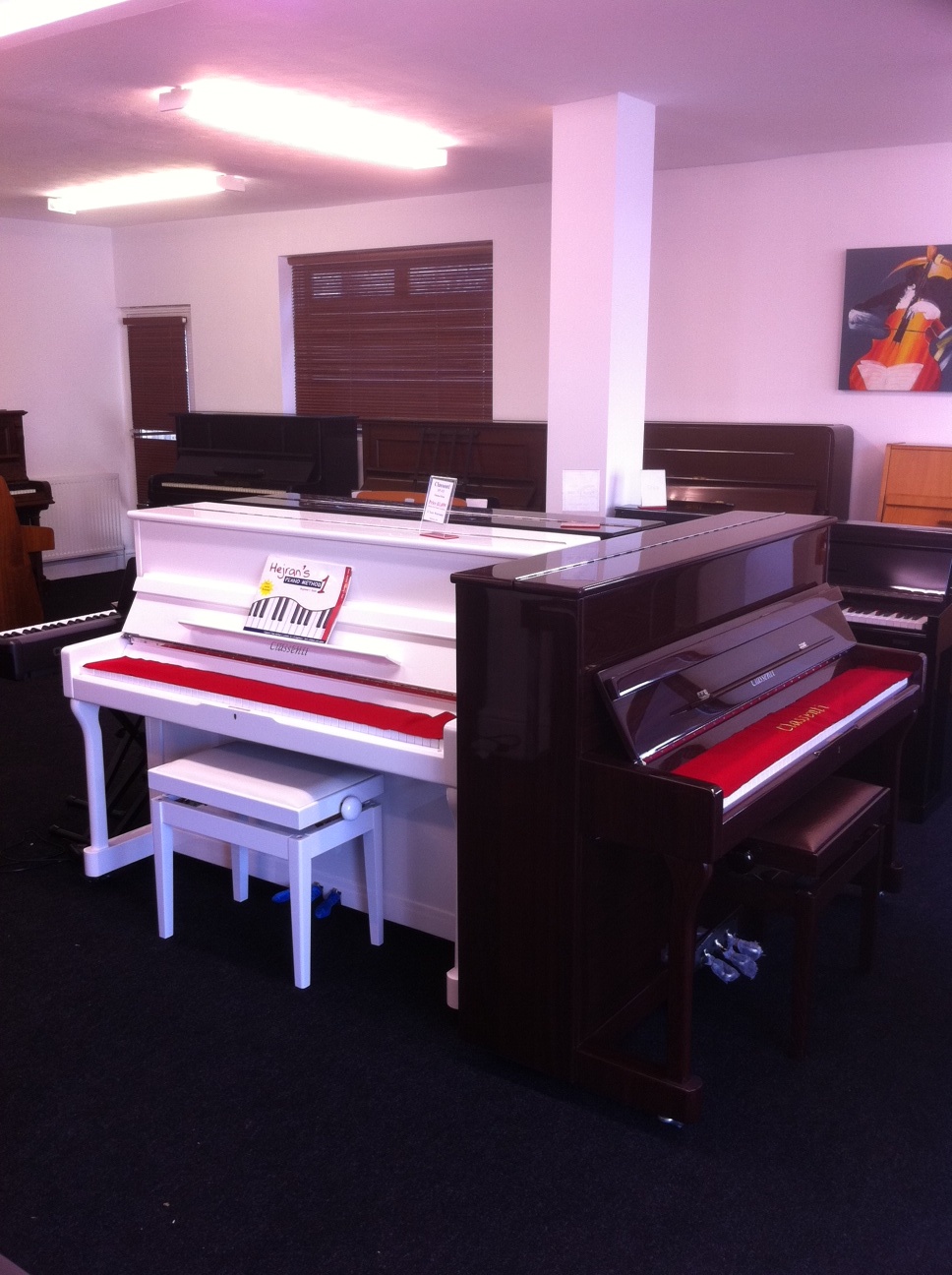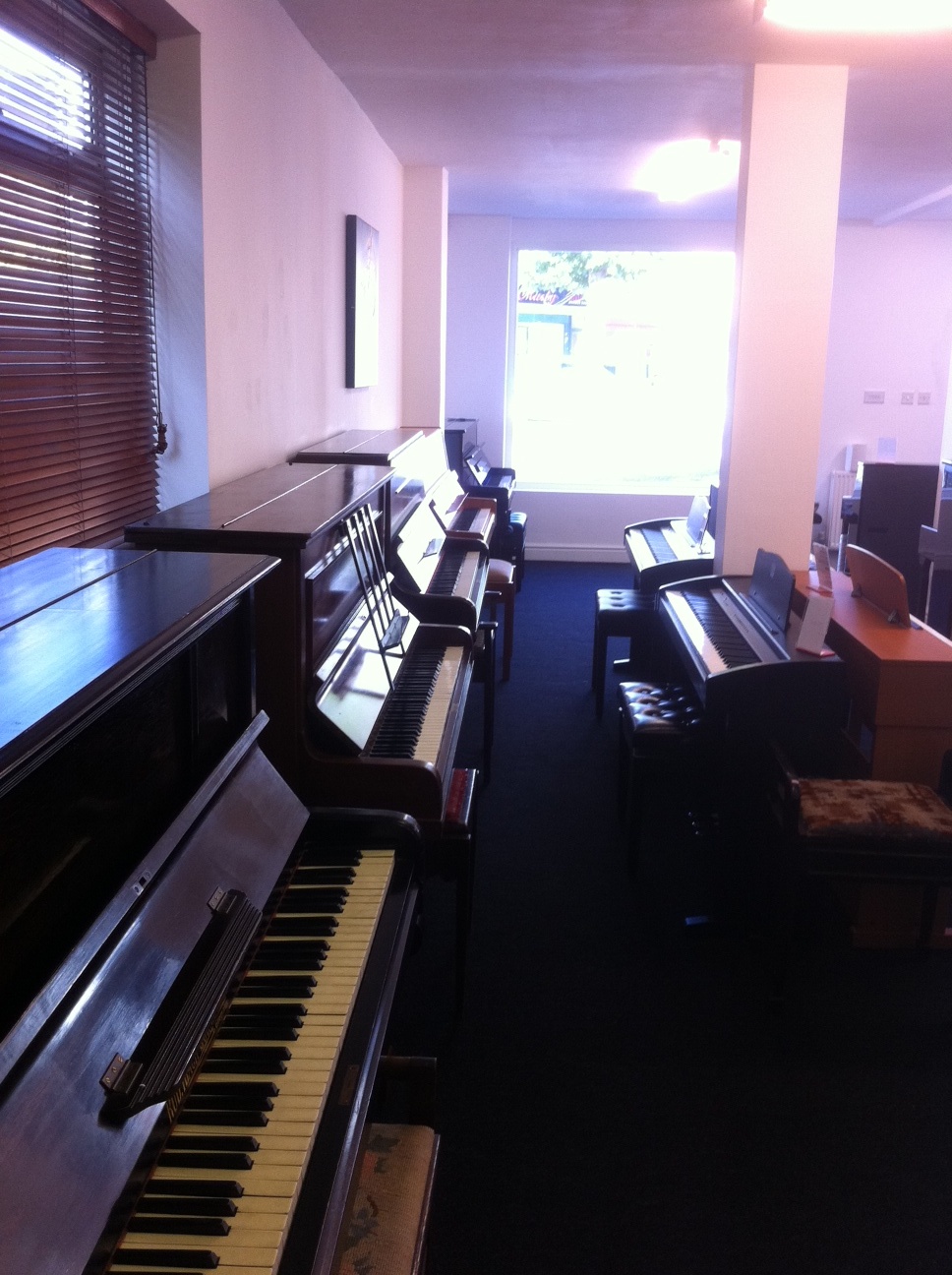 Upright & Grand Pianos For Sale | New & Used | Piano Rental | 0% Finance | Piano Lessons
If Kemble pianos and Yamaha pianos are assembled in the same factory, are they the same piano?

Essentially they are almost the same pianos. The parts are the same but the cabinets are different.
You will find that Kemble pianos have a slightly warmer sound, this is due to the voicing process
undertaken in the Kemble factory. Voicing is a method that tones down the brightness of the piano,
this is achieved by prodding pins in to the piano hammers.
Fifty to sixty years ago there were lots of piano factories in the UK and owning a piano was very common.
Since the introduction of digital pianos, upright pianos have continued to get less and less popular,
but Kemble have broken this trend and are continuing to grow from strength to strength.
Kemble Silent Pianos

Kemble are one of the few piano makers that produce the silent piano. Silent pianos can be used with
headphones so they are great if you want to play late at night or if you don't want anyone to hear you.
Kemble Upright Pianos


(out of stock)
'The Studio' with its modern minimalist cabinet design offers exceptional value for money
---

(out of stock)
The Cambridge 10 upright piano has the Trademark Kemble sound and style in a neat little package
---

(out of stock)
The Kemble Cambridge 10 school model is fitted with special casters to allow ease of movement and greater stability. These casters will prevent the piano from toppling over
Kemble Cambridge 10 School Model
---

(out of stock)
"The little piano with a big sound." The Kemble Oxford upright piano combines traditional craftsmanship and modern technology
---

(out of stock)
Kemble's brand new model upright piano. 'Heritage' Edition
---

(out of stock)
The Kemble K121CL Upright Piano is the latest version of the award winning K121 series
---

(out of stock)
The Kemble Windsor is a beautiful upright piano and a pleasure to behold

---

(out of stock)
The Kemble Conservatoire model has a beautiful sound and a large dynamic range. The Conservatoire is the most exciting Kemble piano ever built
---

(out of stock)
The Kemble K121ZT upright piano was put to the test recently against similar acoustic pianos and came out top to win a 'best piano' of the year award. This is one of Kemble's most popular upright pianos
---

(out of stock)
The Kemble K121ZT upright piano was put to the test recently against similar acoustic pianos and came out top to win a 'best piano' of the year award
---

(out of stock)
Kemble Empire acoustic piano. Elegant, sleek and powerful, as the name suggests the Kemble Empire upright piano is a royal and comanding piano with all of the sound that 'one' comes to expect from the British manufacturer
---

(out of stock)
The "tour de force" of the Kemble Quantum upright acoustic piano action is its ability to make you forget that it is an upright piano. It gives the feeling of playing a concert piano
---

(out of stock)
---

(out of stock)
The Kemble K131 acoustic upright piano has power and sensitivity of response to meet the demands of professional pianists and the discerning amature
---
Kemble Silent Upright Pianos


(out of stock)
The Cambridge10 silent upright piano has the Trademark Kemble sound and style. The Kemble Cambridge 10 acoustic piano encompasses the heart of the musical home and is designed to suit all levels of playing
---

(out of stock)
Kemble Oxford 11 silent upright piano. Everything that the Oxford II offers plus the ground-breaking silent system
---

(out of stock)
The Kemble K121CL Silent upright piano is the latest version of the award winning K121 series
---

(out of stock)
The Kemble Windsor silent upright piano is everything that the standard Kemble Windsor offers plus the ground-breaking silent system
---

(out of stock)
The Conservatoire is the most exciting Kemble silent piano ever built. New designs with beautiful rounded edges and profiles
---

(out of stock)
The K121ZT silent upright piano is the new softline version of the successful K121Z
---
(out of stock)