Korg Digital Pianos

There are two lines you can choose from with Korg: Digital pianos, and stage pianos. Korg make some of the best top end stage pianos you can find. Their best stage pianos have a unique sound and superb touch. Their digital pianos, and low end stage pianos, however, fall short of the mark. They are actually quite disappointing.
Need Advice on Buying a Korg?…

"The most important thing you need from a digital piano when you're learning is a realistic touch.
A good piano sound and minimum of 4 dynamic levels (p, mp, mf and f) are also important.
Things like dimensions, weight, colour and 'bells and whistles' shouldn't really be the deciding
factor in your purchase", Graham Howard, Piano Advisor.
Most Popular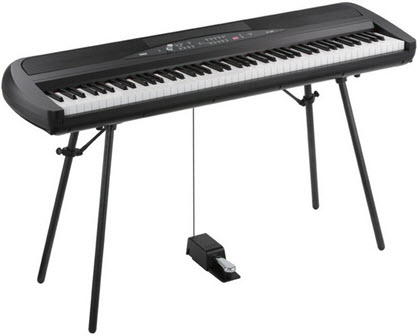 SP170S SP280 LP380 PA588 — VIEW ALL MODELS BELOW

Free Digital Piano Buyer's Guide:
"7 Things You MUST Know Before Buying A Digital Piano", by Graham Howard

Click here to claim your free copy!
You get all this:
1) How to understand confusing terminology (Polyphony, graded hammer, etc.)
2) Common digital piano questions
3) The disadvantages of buying second hand versus new
4) 6 simple tests you can do in a piano store
5) The best digital piano brands: 1st) ? 2nd) ? 3rd) ?…
6) Top ten piano models: (a) under £500 (b) £500 to £1,000 (c) over £1000
7) Should you buy online or in a physical store?
Click here to claim your free copy!
If you need advice on digital pianos you can either send an email to grahamhoward@ukpianos.co.uk or call 020 8367 2080.
UK Pianos Shop in Enfield, North London, EN1 1PJ - Call 020 8367 2080
Open Monday to Saturday 10am to 7pm (8 parking spaces)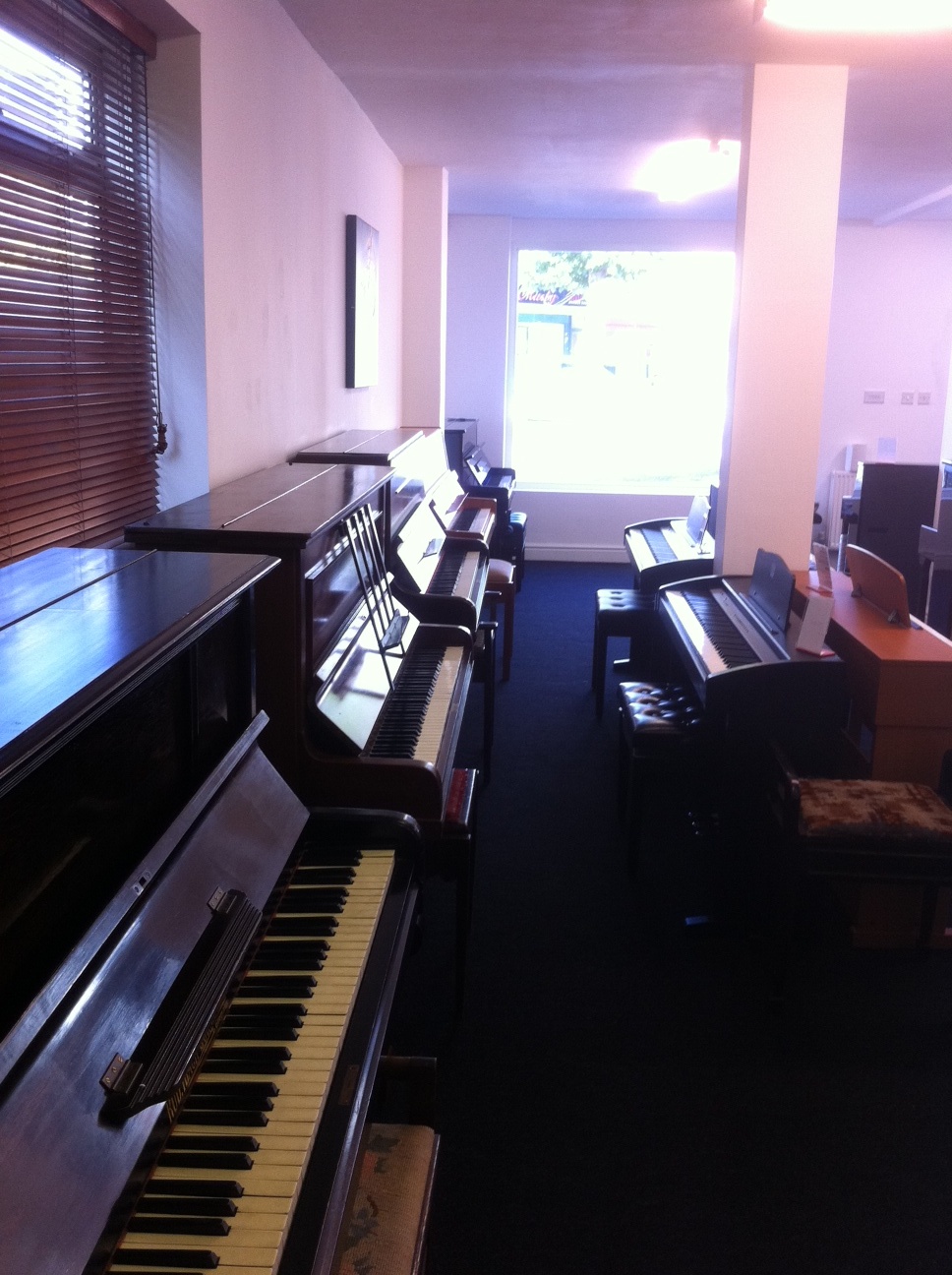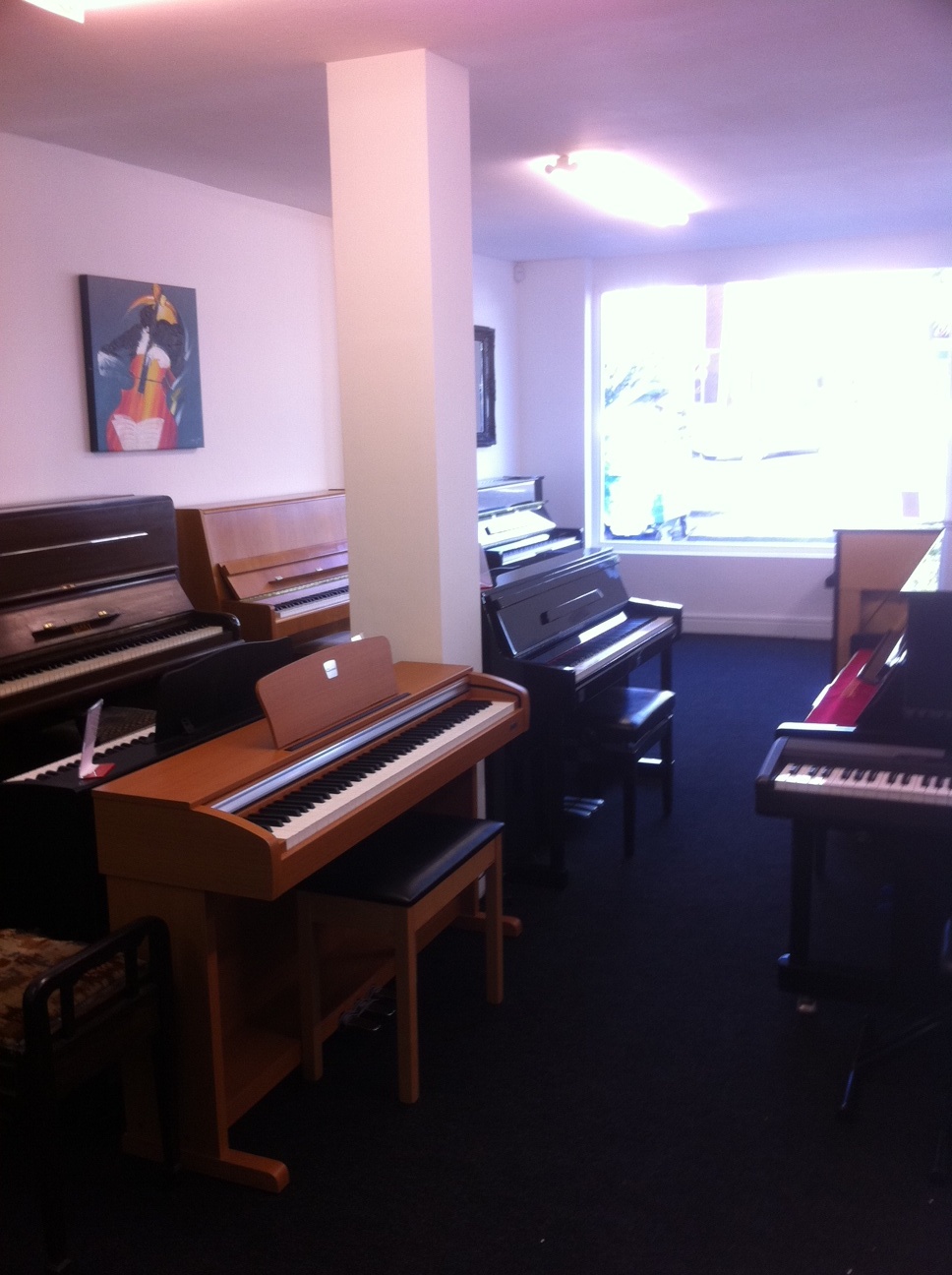 … Digital Pianos For Sale | New & Used | Piano Rental | 0% Finance | Piano Lessons
Have You Heard Of Piano Rental?
Not sure if your child will take to playing the piano?
Are you worried about the initial investment?…
Then check out our 'rent-to-own' programme!
Click here for details.


Interest free finance available on selected digital pianos. Click here to see the range.

If the piano's look is important to you then the Korg may be worth considering. Although Korg digital pianos only come in two different finishes, the cherry is a particularly nice colour and the dark rosewood is a different shade to other digital pianos.
Korg Stage Pianos

Korg stage pianos are known in the industry as "one of the best". Especially the top of the range Korg SP500, which is widely used amongst professional musicians. At the other end of the spectrum, the Korg SP200 sells at a very low cost compared with other stage pianos on the market and is reasonable value for money. The quality of sound is good, but the touch a little soft at the bottom of the downstroke. We'll let you know if they make any improvements to their touch.
Korg Digital Pianos (EC Models)

Click here to get the report 'which digital piano to buy' by piano advisor, Graham Howard
Further Reading
7 Things You MUST Know Before Buying A Digital Piano
Should I Buy a Digital Piano or an Upright Piano?

All Korg digital pianos bought through ukpianos.co.uk come with a 3 year 'on-site' warranty…
This means a technician will repair your piano in your home.
You won't have to send it anywhere.
Most Popular Models



It's slim line… lightweight… and really neat… Read more
---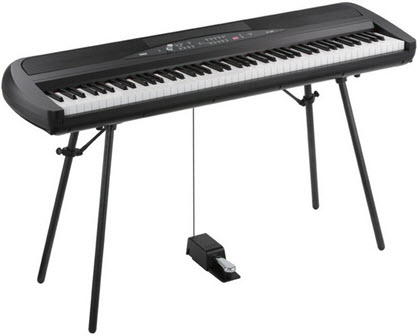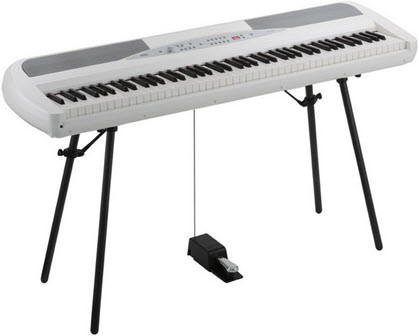 The Korg SP280 is the replacement for the popular SP250. Read more
---


Modern, ultra-slim design similar in shape and size to Broadway B2, Yamaha YDP-S51 and Roland F120. Read more
---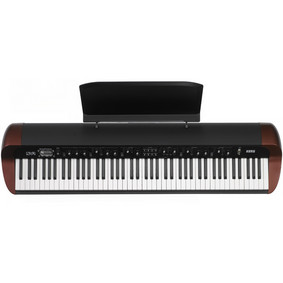 Vintage stage piano. Read more
---

---
Previous Models (no longer available)

Discontinued March 2013, replaced by SP280
---
C340, C540, C320, C520, C720, EC150, EC350, SP200, SP300, SP500
Links to other Korg websites:


Korg Digital Pianos UK Korg Digital Pianos USA
Check out the resources below for other digital pianos similar to Korg.
Get a FREE 5 part mini piano course… You will learn how to read the notes on the piano, the music alphabet, basic rhythm, simple chords, correct sitting postions, hand positions and fingering. You will also get tips on how to train your ear so you can play along to any song on the radio, and much more. Check out the free piano lessons here.
Useful Resources
1) Click here to read the report: "Which Digital Piano To Buy" by piano advisor, Graham Howard
2) For Korg digital piano reviews, Click here
3) Check out the 'ever expanding' piano questions section on this site
4) Click here to read the report: "7 Things You MUST Know Before You Buy A Digital Piano"
More Digital Pianos
Broadway digital pianos
Yamaha digital pianos
Roland digital pianos
Casio digital pianos
Kawai Digital Pianos
Classenti Digital Pianos
Browse
All digital pianos