Korg SP170 and SP170S Reviews



"The following reviews are from owners of the Korg SP170. The most
recent review is at the bottom of this page", Graham Howard, Piano Advisor
1) "The SP170 had quite simply the most realistic, lovely and pleasing sound quality"
I am the Bass/Baritone member of a fund-raising trio, singing a range of
material from 'Show Songs' to 'Gilbert and Sullivan' to 'World War Songs' to
'Victorian Ballads' to Light Opera. Sometimes we need to furnish our own
piano where one is lacking at the venue or of poor quality. So we decided to
invest in a good quality, portable digital piano.
The digital piano that we decided to purchase was:
Korg SP170 (Black) with Stand and Korg Sustain Pedal DS-1
After extensive listening and playing comparisons, the final choice of the
Korg SP170 was based on the following features, all of which were of equal
importance to us.
Sound Quality:
Clarity.
Realism.
Although, on the 'Normal' key touch setting, the SP170 did not seem as
'loud' as the closest alternative Yamaha that we played and heard, we felt
that the SP170 had more than adequate volume and had quite simply the most
realistic, lovely and pleasing sound quality. Furthermore, you also have a
choice 'soft' 'medium' and 'heavy' touch settings on the SP170 to assist
volume levels for the 'lighter touch' player. We felt that the Yamaha lost
some discernable realistic acoustic piano sound in the mid-range, at the
expense of its seeming extra volume.
Feel of keys
Three selectable settings for key 'touch' weighting. (L,M,H).
Versatility:
Portability coupled with a good looking, rigid, easy and quick-to-attach
stand. (Even the stand itself can be 'packed flat' in minutes if required).
Many other piano and organ sounds included.
Appearance
Smart, professional black finish.
Clean, uncluttered, simple and attractive lines.
Although this will be played mainly by our accomplished pianist (a
professional Piano Teacher)at our show venues, I will also be learning to
play it. I learnt to play a keyboard with 'single finger accompaniment' in
the past, so now I want to learn triad chords etc for my own pleasure (I am
66 going on 37).
Reviewed by Peter Cogswell (03/01/2011)
2) "It's an attractive and versatile model"
The Korg SP170 an excellent digital piano with a great variety of sounds
and a touch as close to a real piano as you could imagine. It's also an
attractive and versatile model.
The piano, vibraphone and harpsichord functions are the highlight of the Korg.
On the negative side, it's a shame there's no recording function or metronome.
Reviewed by Paul Kirby, Potters Bar, Hertfordshire, UK (18/05/2011)
For Korg SP170S info, specs and prices > Click here
3) "I ended up buying the Korg SP-170S"
… your top recommend in the mid level machines, sadly when it arrived one of the keys, the middle clef C#, is jammed and doesn't play, the company I bought it from is being very helpful and will pick it up and Tuesday and replace it, however right now it is all in the air, this is just an update. As soon as all is resolved I'll tell you both the resolution of the problem and how I feel about the machine. As I am an absolute begginer my opinion is actually not of all that much value, however up to now I've been using either simple keyboards or very light touch electronic pianos and I find the extra effort required to hit the keys a new experience, particularly for my little pinkie, I'm left handed and my right hand pinkie is reall ytaking a beating. for the record I'm a reasonably mature student, hacking in at 74, my US instructor did explain to me I'd better enjoy learning as it was unlikely I'd ever be actually any good, this skill is apparently only for the poeple who learn when they are much younger, well so it goes!
Review by Phillip Edmonds, USA (26/11/2011)
4) "I have no pleasure using it and consider sending it back"
I immediately ordered a Korg SP170S at Music Store although I already had a Korg SP250 in another place but from the same source. Impossible to compare.
I was very disappointed by the keyboard which is very hard and inappropriate for fast playing. Also the quality of the Sound the head phone output is so bad that it can't be used for amplifying.
I have no pleasure using it and consider sending it back
Review by Jean Niyens, Belgium (07/04/2012)
5) "I really like the feel of it"
Just started playing the piano and decided to get a digital one so I don't drive the neighbours crazy. I got a Korg SP170S and I really like the feel of it. The sound is good too, but a bit tinny without the sustain pedal. I think it's well worth the price and I'll upgrade in a couple of years if I stay with it.
6) "It is astonishingly good"
I was intending to pay between£1500-2000 for a reasonable digital piano. I was recommended the Yamaha clavinova range and tried a few of those- not very impressed.
I tried some Kawai digital pianos which were better , but still not overly impressed. I then chanced upon the Korg sp170 on you tube and immediatly thought wow what a sound!! I checked out many you tube examples of the korg 170 and all were impressive. I imagined it must be mega expensive and was shocked to find I could get one for£429.00 !! I am now the proud owner of the korg 170 and I think it is astonishingly good.
The sound is warm and rich – especially when played through my stereo with a decent set of speakers. The bass is incredibly powerfull whilst the high treble u can almost hear the" hammer" hitting the" string". I am so pleased I didnt spend more on a digital piano when the Korg is sooooo impressive.
Review by Graham, Birkenhead, England (28/05/2012)
For Korg SP170S info, specs and prices > Click here
7) "It makes a great sound"
We settled for a Korg SP170S, which is a fairly basic digital piano, but the requirement my daughter had was that she wanted a piano and nothing else, she didn't care for lots of special effects or other sounds, just a piano, and the Korg fits the bill very well here.
She tried playing six different digital pianos at Kenny's Music in Dunfermline (who were very helpful) ranging from the£429 Korg to a£699 Yamaha YDP141, and she opted for the Korg. It doesn't have a dust cover for the keys which would be useful, but my wife is happy it fits in with the lounge decor, and my daughter is very happy with the full 88 keys and the great sound it makes, so all is well.
Review by Eric Thomson, Dunfermline, Scotland (28/06/2012)
8) "I think the value for money is excellent"
Have had my new piano for a week and am very pleased with it.
Delivery – very fast under 24 hours from telephone order. Assembly – not too difficult. Instructions suggest two people needed to erect stand but as I did not have anyone I managed this on my own and I am a 78 year old lady.
Performance – graded action fine. Volume not too loud, but no problem. The
"voices", ie organ, vibes etc, quite fun, but I really only need a piano. Am
not going to get involved with the midi function, being a technophobe.
I think the value for money is excellent and would recommend it for anyone who just wants to be a fun player, or is just learning.
Review by Mavis Hulford (19/07/2012)
9) "I like the variable volume"
I found your advice on buying a digital piano invaluable and I am sure my choice would not have been so successful without it. I have a Korg digital piano which I find ideal for my limited ambitions.

I like the variable volume which I can increase for playing pieces, while I can lower it for excersises and scales etc. I purchased this from your company and was impressed with the service on my phone order.
Delivery was swift and I managed to erect this on its stand single-handed, despiute being a septuagenarian.
Many thanks again for your help and advice. PS I am also using the Rocket Piano Course on your advice.
Review by Mavis Hulford (16/11/2012)
10) "Highly recommended"
The website with guidance by Graham Howard was invaluable in researching for my daughters piano.
It was very helpful and honest on the various brands. When we came to buying from UK Pianos the service was excellent. Highly recommended.
Review by Tony Kypreos, Mill Hill, London (27/03/2013)
11) "It has greatly helped our daughter's enjoyment of learning the piano"
Found the piano review extremely useful – easy to understand and comprehensive.
Was invaluable in helping me understand which piano to buy to help with our
daughter's piano exam (bought the Korg SP 170 from ukpianos).
Best price was matched, delivered very quickly and is a superb instrument.
I believe it has greatly helped our daughter's enjoyment of learning the piano.
Many thanks.

Regards

Review by Phil Hyde, Waterlooville, Hampshire (25/03/2013)
For Korg SP170S info, specs and prices > Click here
Pianos to compare with Korg SP170S: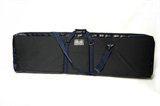 Get a carry bag for the Korg SP170 or SP170S >> More details


"Read my free digital piano buyer's guide for a list of:"
The top ten digital pianos
Recommended (and the most trustworthy) internet retailers
Recommended high street piano shops


Free Digital Piano Buyer's Guide
"7 Things You MUST Know Before Buying A Digital Piano", by Graham Howard…
You get all this:
1) How to understand confusing terminology (Polyphony, graded hammer, etc.)
2) Common digital piano questions
3) The disadvantages of buying second hand versus new
4) 6 simple tests you can do in a piano store
5) The best digital piano brands: 1st) ? 2nd) ? 3rd) ? 4th) ?…
6) Top ten piano models: (a) under£500 (b)£500 to£1,000 (c) over£1000
7) Should you buy online or in a physical store?

>> "Click here to claim your free copy!"

Read more digital piano reviews or see all piano reviews


To write a review of your Korg SP170S, Click here