Kurzweil MP20F (polished ebony) – display model
Colour: Polished Ebony
Discontinued November 2017, check out Kurzweil CUP320
Includes free piano stool in polished ebony
Buy From UK Pianos and You Get All This:
FREE UK and Europe Delivery (delivery is free anywhere in the UK and most of Europe)

FREE 2 Year UK and European In-Home Warranty (all parts and labour covered – we come to your home for repairs)

60 Day Trial Period (If it isn't as good as you expected, we collect the piano at our cost and give you a full refund)

Free matching piano stool included

Safe Shopping (UK Pianos are an authorised Kurzweil main dealer)

Peace of Mind (see reviews of UK Pianos shop on Trustpilot: the number 1 review site)

User Manual and Downloads
Specifications
Description
The MP20F combines value and affordability with 200 of the best sounds ever developed for KURZWEIL professional keyboards and sports features specifically engineered for sound, convenience, and control.
DESIGN
Fusing traditional spinet piano design and styling, the MP20F is available in two professional finishes: a fine Ebony Polish finish has a classic elegant look for more formal venues while the Satin Rosewood is at home in any room. The uniquely angled, tuned, ported-woofer enclosures provide deep bass and heightened sound dispersion to complement the instrument's broad sound set. With tweeters placed directly behind the keys, a wide stereo soundfield is created, optimized for both player and audience. The simple and intuitive control panel is angled for improved visibility/use and features an easy-slide key cover.
SOUND
The MP20F uses Kurzweil's exclusive Mara sound chip and VAST architecture to create the most realistic and playable instrument sounds available. The digital signals are then realized through hand-matched amplifiers and speakers to produce a beautiful yet intimate sound field.
The sonic pallet features the famous KURZWEIL Triple Strike Grand Piano along with a diverse array of top notch and categorized instrument selections – electric pianos, organs, orchestral, drums, basses, horns, winds, guitars, percussion and more – are all available for creating entire musical productions in the comfort of your own home. (owner's manual with preset list available for download here)
The easy Split and Layering features offer yet another dimension of performance while it's "Favorite" buttons provide instant recall of your most needed presets and custom combinations.
CONTROL
The MP20F, features a Real-Grand™ Hammer Action made by Fatar in Italy.
Complimenting the key-action, the MP20F features all 3 standard acoustic piano pedals built-in (sustain, sostenuto and soft) along with an optional Volume/Expression pedal input facilitating dynamic performances.
> Buy this piano online or over the phone: Call 020 8367 2080
See it in our showroom…
Come and try the Kurzweil MP20F in our Enfield piano store.
Enfield
83 Southbury Road, Enfield, EN1 1PJ
Telephone: 020 8367 2080
Opening times: Monday to Friday 9am to 7pm, Saturday 10am to 6pm
Email: admin@ukpianos.co.uk
Free parking
Reviews
None yet.
Click here to write a review of the MP20F
Questions and Comments (email your questions to grahamhoward@ukpianos.co.uk)
Or call UK Pianos for advice on 020 8367 2080.
None yet.

Do you have a question about Kurzweil pianos?
Click the image below to talk with a piano adviser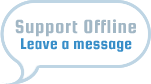 >> Alternatively, Call 020 8367 2080 or email grahamhoward@ukpianos.co.uk

FREE Digital Piano Buyer's Guide, by Graham Howard.

Click here to get it!
Visit the manufacturer's Website
Kurzweil MP Series
MP10F
MP15
MP20F
Browse similar pianos to the MP20F: More Kurzweil pianos