Piano Makes C
Check out the complete list of piano makes beginning with the letter C. Find popular brands like Cadby, Cramer, Calisia, Collard & Collard, Conn, Challen, Challenger, Chappel, Chase, Chavanne and Cherny. Some of these manufacturers produce upright or grand pianos, others make keyboards and digital pianos. We are currently in the process of compiling more information about these individual makes – we hope to have this info ready soon.
>>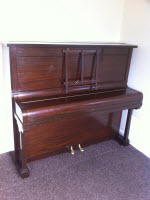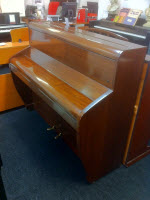 We Buy Second Hand Pianos - Call UK Pianos on 020 8367 2080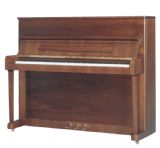 Cappelen
Cauwenberghe
Challen
Cadby
Cäcillia
Calisia
Challenger
Chappel
Chase
Chavanne
Cherny
Chickering
Clementi
Cline
Collard & Collard
Conn
Conover
Continental
Caren & Sons
Cramer
Christensen
Chilton
Question/ Hello. My father and mother, who passed away this past summer, had a Chilton baby grand in their home for 40+ years. They gave us the piano over 20 years ago. We have been curious as to the approximate age of the piano as we would like to pass it on to our children as a family heirloom. The serial # is 5983. The number appears on the inside and on the wood support for the pedals. Any information you could share would be greatly appreciated.
Your Chilton baby grand piano was made in 1905. Chilton was one of The Aolian-Weber Piano Company's many brand names. You may have heard of their most
famous brand, Steck. It is very likely, although not certain, that your piano was made in Aolian's piano factory in Hayes, Middx. Regards, Graham Howard, UK Pianos
Chu-Seng
Clark Melville
Classic
Clement
Cuijpers
Cunningham
Currier
Czapka Daesung
Interest Free Finance About Us Business Services Comment on this post Composers Contact Us Warranty Affiliate Programme Privacy Policy Terms & Conditions