Piano Makes G
Check out the complete list of piano makes beginning with the letter G. Find popular brands like Gaveau, Gerard, Gerstenberger, Gevaert, Geyer, Giles, G̦rs & Kallmann, Grande, and Grotrian-Steinweg. Some of these manufacturers produce upright or grand pianos, others make keyboards and digital pianos. We are currently in the process of compiling more information about these individual makes Рwe hope to have this info ready soon.
>>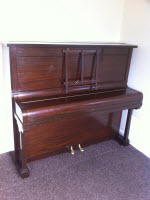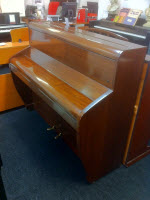 We Buy Second Hand Pianos - Call UK Pianos on 020 8367 2080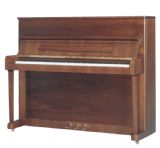 Gerbstädt
Gerstenberger
Gevaert
Geyer
Gaveau
Geissler, F
Gerard
Giles
Gillot-Straube
Glas & Pflug
Görs & Kallmann
Görs & Spangenberg
Grand
Grande
Gratiae
Grau, F.
Glass & Co
Gildemeester & Kroeger
Question/ Someone gave me a special gift, it is a very old piano. The Pianos info is Gildemeester & Kroeger sn# 5401. The crazy part is there is a date of 1882 beside the serial number and the wheels are dated 1881, but the patented is New York May 27, 1884 / Oct 19, 1886. The information inside and on the legs is dated prior to the patented. I can not find any info. anywhere on my new little piece of history and I was wondering if you could help. Please and thank you very much, Darcy.
Reply/ Your piano was made by the Kroeger Piano Company of Stamford, CT, USA. The pianos were later produced in New York. This company was established in 1852 and has been owned by Kohler & Campbell since 1920.
Your piano was indeed made in 1882 (this is VERY OLD!). Unfortunately your piano is not regarded as an antique so the value of it would depend entirely on the condition of the parts inside, the soundboard and the frame.
Goetze & Co
Gunther, J
Gunther & Sohne
Gustafsson & Ljungqvist
Gordon & Bailey
Grimm
Grinnell
Grotrian-Steinweg
Grover
Grunert
Guckel
Gulbransen
Interest Free Finance About Us Warranty Affiliate Programme Privacy Policy Terms & Conditions