The Piano Market Has Now Moved To marketplace.ukpianos.co.uk
Click here to List Your Piano Directly On This Site.

Check out:
Second hand pianos for sale from UK Pianos
Brand new upright pianos
Brand new digital pianos
>>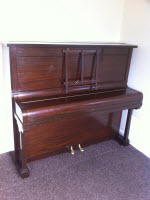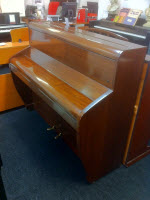 We Buy And Sell Second Hand Pianos – Call UK Pianos on 020 8367 2080
Got a piano to sell? Want to buy a used piano? The Piano Market is the place where you can buy or sell used pianos. This includes uprights, grands, digital pianos and keyboards and it's only £9.95 to list your instrument. There's no selling fee or commission to pay. There is no time limit and your piano will remain listed until it is sold, or you ask us to take it off. The Piano Market is a service for buyers and sellers.

Ask me a question online…

"Graham Howard,
Piano Advisor"
Questions:
Hi Graham, I recently advertised my upright Schimmel piano and it looks
like I have a buyer for it so I am really pleased. He is traveling up
from Dover next Tuesday and seems very keen to purchase it. Would you
advise me as to how payment is usually made in these cases?

Many thanks, James
Reply/ Hi James
It is best to have cleared funds before you
arrange a delivery.
This is difficult becasue the buyer might
want to pay for the piano after getting it!
The safest way is to use an escrow service.
You can find these online.
The escrow provider will hold the money
until the piano has been safely delivered.
Yours pianistically,
Graham Howard

Sell Your Piano
Do you have a piano to sell? Does your piano take up too much space in your living room? Is nobody playing anymore?
Why not list your upright or grand piano, digital, keyboard, roll up piano, or piano accordion for sale in the piano market.
To sell your digital, upright, or grand piano, keyboard, or piano accordion click here.
Read more information about selling your piano here.
Articles
Get Your Piano Valued – Find Out How Much it is Worth

Buy A Piano
What Type Of Used Piano Do You Want To Buy?

Grotrian Steinweg Piano
Tuned regularly and about 8 years ago had a service including a couple of new strings and the felt hammers overhauled. A great sounding piano.

Kemble Cambridge
Nice looking Kemble Cambridge upright piano for sale. I am selling as I am moving house and I can't fit it in my new home.
---

Kawai RX7 Concert Grand Piano
This elegant concert platform piano is in pristine showroom condition, it has a wonderful resonant bass, warm even tone and responds to every nuance of touch.

Zimmermann Grand Piano
Very attractive used grand piano made in East Germany.
---

Roland HP1 Piano
It is in excellent condition and has been well looked after since I bought it in 2002. Moving house soon, reluctant sale to save on removal costs. It's a bargain for a 'first' digital piano.

Yamaha CLP 175 Grand
Beautiful top of the range Ebony Yamaha Clavinova CLP 175 Baby Grand in mint condition for sale.
---
Keyboards
Piano Accordions
Musical accessories
Other musical instruments
More info on buy a used piano

Ask me a question online…

"Graham Howard,
Piano Advisor"
Free Digital Piano Buyer's Guide:
"7 Things You MUST Know Before Buying A Digital Piano", by Graham Howard


Click here to claim your free copy!
You get all this:
1) How to understand confusing terminology (Polyphony, graded hammer, etc.)
2) Common digital piano questions
3) The disadvantages of buying second hand versus new
4) 6 simple tests you can do in a piano store
5) The best digital piano brands: 1st) ? 2nd) ? 3rd) ?…
6) Top ten piano models: (a) under £500 (b) £500 to £1,000 (c) over £1000
7) Should you buy online or in a physical store?
Click here to claim your free copy!
What our customers say…
"Thanks to your website we had a virtually instant response"
"Just to let you know that you can remove my advert for the sale of a Rogers upright piano from your website as we have sold it.
Thanks to your website we had a virtually instant response and the piano has now been delivered to its new owners. I am so happy to have sold the piano prior to our move to a smaller house!"
Regards
Mrs Christine Brand
"Just to inform you, I have now sold my Technics piano. Thank you very much for your excellent & helpful service."
Peter Attwood, Herefordshire.
Testimonial
"I have sold this piano. Although I sold it locally, your ad got a good response…some 4 callers"
Thanks Ray
Are you looking to buy a specific make or type of piano? – Check out Pianos Wanted