Piano Sale

Digital Piano, Upright Piano, Grand Piano and Keyboards For Sale – New and Secondhand
Browse through the piano sale section. New bargains appear on a regular basis. In this section you will find brand new pianos, used pianos and show models for sale at amazing discounts.
>>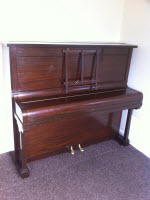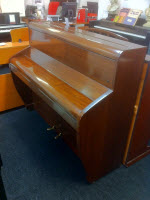 We Buy Second Hand Pianos - Call UK Pianos on 020 8367 2080

Call UK Pianos for advice on: 020 8367 2080.

Ask me a question online…

"Graham Howard,
Piano Advisor"
Digital Piano Sale
Casio PS20 Digital Piano (display model). Includes wooden stand and FREE delivery.
1) Casio PS20
Condition: New, Very Good
Warranty: 1 year
Retail Price £899.99
Sale Price £699.99 (Save £200)
---
Upright Piano Sale

Suzuki AU300 Upright Piano. Includes piano stool with music storage and FREE ground floor delivery anywhere in mainland UK.
1) Suzuki AU300
Condition: Brand New, Excellent
Warranty: 5 years
Retail Price £3,699
Sale Price £1,999 (Save £1,700)


---
Grand Piano Sale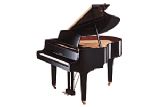 Sanya 4'11 Baby Grand Piano. FREE ground floor delivery anywhere in mainland UK.
1) Sanya (no name on piano hence reduction)
Condition: New
Warranty: 5 years
Retail Price £6,999
Sale Price £4,499 (Save £2,500)
---
Keyboard Sale

1) Casio CTK800
Condition: Brand New, Boxed
Warranty: 2 years
Retail Price £149.99
Sale Price £119.99 (Save £30)
---
Music Accessories Sale


1) Seiko ST757 Chromatic Tuner
Condition: Brand New, Boxed
Warranty: 1 year
Retail Price £24.99
Sale Price £12.99 (Save £12)
Interest Free Finance About Us Business Services Comment on this post Composers Contact Us Warranty Affiliate Programme Privacy Policy Terms & Conditions