Piano Shop Reviews

Read reviews of shops and websites that sell digital pianos. See what customers of these stores have to say (good or bad), and find out how they rate them.
>>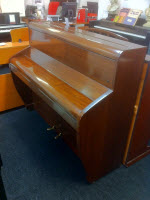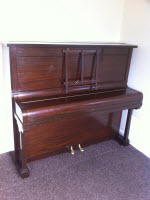 We Buy Second Hand Pianos – Call UK Pianos on 020 8367 2080

Call UK Pianos for advice on: 020 8367 2080.

Ask me a question online…

"Graham Howard,
Piano Advisor"
Top Rated Online Shops

Read Thomann reviews
Massive range of pianos, digital pianos and keyboards.
The second largest musical instrument dealer in the world.
Click here to visit the Thomann store
—

Read Gear4Music reviews
—
—
—
—
—

Reidys reviews
Large selection of digital pianos and keyboards. Reidys has
been online since 1999 . Reidys offer the following brands:
Yamaha, Roland, Casio, Korg, Kawai and Kurzweil digital pianos.
Click here to visit the Reidys store
More Online Shops
Dawsons (2 reviews)
Music Station, Swansea
"Great service, access to all their keyboards and pianos for test as long as I wanted" … read more
Sounds Great, Herald Green
"Their service has been excellent" … read more
Umbrella Music (2 reviews)
"So far the umbrella music guys have been extremely helpful and pleasant"… read more
Online Piano Stores in America
Americanmusical.com
Instrumentpro.com
Music123.com
Musiciansfriend.com
Samedaymusic.com
Zzounds.com
Online Piano Stores in Europe
Thomann.de
Questions and Comments
Hi Graham,

I am back in the piano market again. I went to my dealer with the
intention of purchasing a Yamaha
CLP 380. However, the salesperson told me that for the price of the 380,
I would be better off buying the CVP 505 with the additional features.
Based on the salesman recommendation, I purchased the Yamaha CVP 505. I have
played on it for a few weeks now. However, I am finding that I do not like
it as much as the Yamaha CLP 380.

To me, even with all the bells and whistles, the touch and sound of the CVP
505 does not come close to that of the CLP 380. Since I am unhappy, the
dealer has agreed to allow me to do an even exchange for the CLP 380. Of
course, this will mean a loss of money for me because I have to purchase the
CLP 380 for the price I paid for the CVP 505 but I will do it just to get
the piano I want.

The dealer thinks that I will regret my decision in the future by
switching back to the CLP 380. He feels that the CLP 380 will not have as much
resale value.

DO YOU THINK THAT I AM MAKING A WISE DECISION? I really like the sound
and touch of the CLP 380 but I don't want to lose money needlessly. Please
help me as I always value your honest opinion.

Thanks.
Joanne
Reply/ Hi Joanne
It's a shame that the salesman persuaded you to
get the CVP505 instead of the CLP380… he was
very wrong to do this…
Pushy salepeople are trained to sell you the most
expensive piano. This is because the shop makes
more profit and the salesperson gets a higher
commission!
A good – and ethical – salesperson will sell you
a piano that's right for YOUR needs, not THEIRS,
regardless of the price…
This creates goodwill and future recommendations
for their store.
And, in addition to that, the salesperson will
sleep well at night knowing they helped someone
make the right choice.
Going back to your choice of piano… you're
absolutely right in saying that the CLP380 has
a nicer sound and better feel to the keys
than the CVP505.
I totally agree!
It looks as though you'll have to exchange it for
the CLP380 and take a loss.
Personally I think that shop should refund the
whole amount you paid for the CVP505, then take
a new order from you for the CLP380.
Yours pianistically,
Graham Howard