Piano Shops

If you are looking for piano shops in your area then you have come to the right place. Browse through our list of piano shops from around the world. The companies are listed randomly, so if you are looking for a music shop that sells pianos in your local town you might have to look further down the list. Our aim is to eventually list every piano shop from around the world.
>>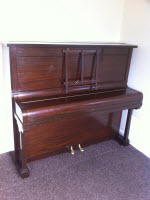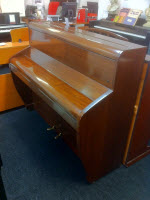 We Buy And Sell Second Hand Pianos -
Call UK Pianos on 020 8367 2080
UK Pianos Shop, Enfield, North London – Telephone: 020 8367 2080
Open Monday to Saturday 10am to 6pm (8 parking spaces)
Uprights, Grands, & Digital Pianos For Sale | New & Used | Piano Rental | 0% Finance | Piano Lessons

Call UK Pianos for advice on: 020 8367 2080.

Ask me a question online…

"Graham Howard,
Piano Advisor"

Free Digital Piano Buyer's Guide:

"7 Things You MUST Know Before Buying A Digital Piano", by Graham Howard


Click here to claim your free copy!
You get all this:

1) How to understand confusing terminology (Polyphony, graded hammer, etc.)
2) Common digital piano questions
3) The disadvantages of buying second hand versus new
4) 6 simple tests you can do in a piano store
5) The best digital piano brands: 1st) ? 2nd) ? 3rd) ?…
6) Top ten piano models: (a) under £500 (b) £500 to £1,000 (c) over £1000
7) Should you buy online or in a physical store?
Click here to claim your free copy!
If you are a piano shop and you would like to list your details here then send an email to: admin@ukpianos.co.uk
Include the following:
Your company/shop name and address.

Types of pianos you sell (upright pianos, grand pianos, digital pianos, keyboards, organs, harpsichords, accordions etc.

Do you buy, or have for sale new pianos, second hand pianos, antique pianos, restored pianos etc.

Repair or restoration service

A description about your company

Telephone number(s)

Email (not compulsory)

Website (not compulsory)
(Piano shops can advertise in this featured section for £30 per month + VAT)
Featured Piano Shops

P. S. Pianos
9 Canal Street,
Paisley
PA1 2HD
0141-848-6500
email: peter.smith73@ntlworld.com
I sell new and used pianos, Grand and uprights. Small shop specialising in used. Have approx 40 – 50 pianos on view.
Makes include:
* Yamaha,
* Bechstein
* Bluthner
* Kemble
* Kawai
* Bentley
* Zender
* Broadwood
* Welmar
* Knight
Thomann Cyberstore (Thomann Cyberstore)

Thomann Cyberstore - Mega music store offering a huge range of pianos and keyboards at massive discounts. They deliver anywhere in Europe.
Bedhampton Pianoshop
90 Bedhampton road
HAVANT
Hants
PO9 3EZ
02392 484802
graham@bpspianos.com
The shop is located in Bedhampton a town near HAVANT in Hampshire between Portsmouth & Chichester, only 2 minutes from the A27 & A3M (forecourt parking). Reconditioned & new pianos for sale, both upright and grand. The company has been in the piano business since 1988. Over those years much knowledge & experience has been gained in the restoration of pianos both upright & grand, our experience extends to all aspects from minor repairs to a complete rebuilds of many upright and grand pianos. We have the capability to do most jobs in house so keeping the cost to an affordable price. The jobs we do most often are re-polishing, re-stringing, regulation, restoration ,piano key recovering & cleaning, action work. Pianos purchased upright & grand.

Piano-S

Small Showroom of New /Used Pianos, Stools, Accessories. Flexible opening until late. By appointment or own risk. Workshop or home restoration, re-stringing, french polishing.Home and concert tuning and ground floor-to-ground floor UK wide specialist piano removal.
We are situated 1/4 mile over the bridge onto Hayling Island, off the Havant turnoff from the A27 between Portsmouth and Chichester.
email: sales@piano-s.com
phone: 02392 468084
Henderson Music Ltd
11 Bishop Street
Derry
Northern Ireland
BT48 6PL
We sell upright pianos, grand pianos, digital pianos, used pianos
organs, and keyboards
We offer a full range of services, including piano tuning and
repairs, piano restoration, removals and storage, and piano
and church organ concert hire.
We are a family owned business established in 1969, selling not only
pianos and organs, but guitars, drums, band & orchestra, recording
and live sound, irish traditional instruments
Tel: 02871371191 OR 02871365791
email: info@hendersonmusicireland.com
RAC Pianos
Longfield Nursery
Epping Road
Roydon
Harlow
Essex
CM19 5DW
We sell Upright and Grand Pianos. Digital Pianos. Second Hand Pianos. Agents for Kawai, Kemble, Yamaha etc. Kemble Centre of Excellence Award
Repair and Full Restoration Service. Family run company offering first class caring and professional service.
01279 792129
Main Section
Steinway Hall
44 Marylebone Lane
London W1U 2DB
Tel: 020 7487 3391
Website: http://www.steinway.co.uk
Altenburg Piano House - founded in 1847. Purveyors of pianos and church organs.
Little & Lampert Pianos - Upright and grand piano sales – Kawai, Yamaha, Kemble…
A440 Pianos - used piano dealer.
All About Pianos - features acoustic and digital pianos and keyboards from major manufacturers - Huge savings on nearly new Yamaha and Kawai pianos. Also a variety of fully restored classic grand pianos. Craftsman Member Piano Technicians Guild. Full piano service business, Greater Boston and South Shore [Massachusetts]
Cooper Music - rebuilt and art cased grand pianos, moving, and technical services.
Besbrode Pianos Leeds - buyer and wholesaler of used, antique, artcased, Steinway pianos. Online catalog with pictures.
Klavierhaus - offers limited edition restored classic and art-case pianos.
Forte Piano - new, used and rebuilt acoustic pianos, as well as digital pianos for both amateurs and professionals.
Pierce Piano - offers piano books, decals, and information on piano serial numbers, manufacturing information, and history.
Bondy Piano - pre-owned pianos imported from Japan and Europe; tuning and technical services.
CMF Piano Accessories - features piano benches, lamps, cushions, music stands, sheet music, and other piano accessories.
Day Music Company - pianos and musical instruments. Located in Portland, OR.
Faust Harrison Pianos - independent retailer of restored vintage pianos. Inventory list and prices online.
Frank & Camille's Keyboard Centers - digital, player and acoustic piano, organ, and keyboard dealership.
Gingrich Pianos - piano sales and service.
Hurstwood Farm Music - sponsors ongoing professional piano recitals. Also sells a variety of classic grand pianos.
Mid-America Piano - specializing in vintage grand pianos. Also carries new and used console, studio, and grand pianos from name brand manufacturers.
International Piano Supply - piano accessories, benches, books, digital software, parts, supplies and tools.
JB Piano Company - investment pianos.
Langlois Piano - new and used piano sales, repair, and tuning. Credit card transactions are available.
PianoMart.Com - offers listings for new and used pianos and accessories.
Legacy Piano Resales - nationwide piano discovery and placement service specializing in used Steinway pianos.
Piano Finders - database of pianos for sale, as well as information on piano tuners, appraisals, teachers, and more.
M. Steinert & Sons - Steinway dealer in Eastern Massachusetts.
Maximiliaan's House of Grand Pianos - featuring a collection of 19th and 20th century art-case pianos, including Steinway & Sons, Bechstein, Bösendorfer, and Fazioli grand pianos and uprights.
Paregal Pianos – Specialist piano dealers and wholesaler. Pianos for sale. New and secondhand grands, uprights and digitals for sale rental and hire.
Musical Instrument Megastore - for some of the lowest prices in the UK on upright pianos, grands, digital pianos and keyboards
Northside Music Company - piano, digital piano, organ, and pipe organ sales, rental, service, and restoration.
Olde Towne Piano Shop - retailer of new, used and restored pianos. Also service of all types incl. tuning, appraisals, refinishing, repairs, restoration-age, fire & water damage; music instructions.
Pro Piano - offers piano sales and tuning; piano CDs; recital series. Also provides background piano music production for television and film.
Monaghan Music & Piano Centre. Tel:+353 47 89232. Yamaha, Kawai, Steinway, Roland upright pianos, grand & digital pianos. Ballinode, Monaghan, Ireland.
Rawlings Music Company - sells new and used pianos, organs, digital pianos, handmade guitars, piano polish, and more.
Renaissance Craftsmen Restoration, Inc. - pianos bought, sold and restored and rebuilt by the hands of skilled artisans.
Jordan Kitt's Pianos and Music - retailer of pianos and electronic keyboards including Steinway pianos and Allen organs. Music instruction for all musical instruments, too.
Schroeder's Pianos - offers piano lessons, repair work, and sales.
Montana Piano - new and used pianos, as well as reconditioning and tuning services. Authorized Bechstein dealer.
Scott Wray Piano Gallery - retail dealer of new and used acoustic, digital, and player pianos, rebuilt grands, organs, and pro keyboards.
Sheargold Pianos - supplies a wide range of pianos and other musical instruments to the U.K. and Europe from its retail outlets in Berkshire and Surrey.
The Music Box - Low prices on Yamaha upright and grand pianos.
Piano Price - retailer of new and used pianos. Authorized distributor for Baldwin, Chickering, Wurltizer, and Weber pianos.
Sherman Clay & Co. - offers new and used pianos, keyboards, and sheet music. Also offers piano rentals, lessons, tuning, and repair services.
The Piano Man – Stockists of new and reconditioned grand and uprights. Also digital pianos. From leading makers such as Kawai, Yamaha, Reid-Sohn and Sondersdorf.
Piano Exchange - set up for the buying and selling of rebuilt and reconditioned pianos of all makes and models.
Thomann Cyberstore - Mega music store offering a huge range of pianos and keyboards at massive discounts. They deliver anywhere in Europe.
All Piano Shops
Empire Pianos
Onchors Farm
Gt. Saling
Braintree
Essex
CM7 5DS
We supply short-term piano hire for concerts, events and functions: We have a large selection of grand, upright and electric pianos available. Our constantly updated fleet consists of Yamaha and Steinways, both well known for their 'consistently dependable quality and performance'. They are tuned and maintained to the highest level. Empire has provided instruments for many famous musicians and prodigious events. Musicians, theatres, academic institutes, wedding and event organizers regularly rely on our expert advice and quality service. We cover ESSEX, LONDON, HERTFORDSHIRE, SUFFOLK, KENT, SURREY, NORFOLK etc….
Office: 01376 349484
Mobile: 07775721764
Email: ed@empirepianos.com
Thornton Pianos Tel: Fax:
7 Berkeley Road Dublin
Richard Keep 01424 436187 Mob 0771 5327 002 richardandanjak@breathemail.net
St.Leonards-on-Sea East Sussex.
Mr. Laszlo Csercsa +49 172 6904777 (mobile phone) csercsa@aol.com
Bad Soden am Taunus Germany
John Droy 01923 230476 john.droy@virginnet.co.uk
Watford Hertfordshire
Modern Music Tel: Fax:
7-9 High St Abingdon OX14 5BB
Tughan Crane Music Ltd Tel: Fax:
45 Fountain Street Belfast BT1 5EU
Sparky's Pianos Tel: 0121-643-8025
76 Digbeth High Street Birmingham B5 6DY
Cranes of Cardiff Tel: Fax:
28 St Mary Street Cardiff CF1 2AB
D. Upton Tel: 01228-25055 Fax:
151 Brampton Road Carlisle CA3 9AX
A1 Removals & Storage Tel: 01524-735177 Fax:
8 Grosvenor Court Carnforth
Piano delivery removal & storage.
CH & JA Dawson Tel: Fax:
Interest Free Finance About Us Business Services Comment on this post Composers Contact Us Warranty Affiliate Programme Privacy Policy Terms & Conditions