Piano Tuners Oxfordshire

Find a piano tuner in Oxfordshire. If you think it's about time your piano needs tuning, then pick up the phone and call your local, qualifed piano tuner from the list below. Piano tuners sometimes offer additional services such as valuations, repairs and voicing. They may also be able to regulate or restore your instrument.
>>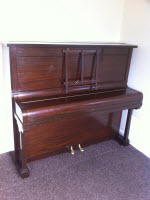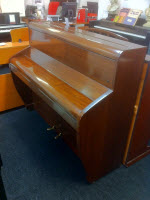 We Buy Second Hand Pianos – Call UK Pianos on 020 8367 2080
FREE Listing For Qualified Piano Tuners!
If you are a qualified piano tuner and you offer tuning in the Oxfordshire area, then send us an email with your details.
Tim Howes
Workshop trained tuner and restorer covering Central Oxfordshire since 1988.
tel: 07971 882987. email: tim@oxfordpianotuner.co.uk
Jack Wright MABPT, Dip VIEW (Qualified Piano Tuner and Technician)
19 Halstead Close
Woodley
Berks
RG5 4LD
Tel 07738 573812
I cover Berkshire and Henley on Thames, Shiplake, Sonning Common and
Binfield Heath within Oxfordshire.
Robin Anderson
Address: 15 Church Street, Byfield, DAVENTRY Northants NN11 6XN
Phone: 01327 263232
Email: Robin@pianotunerextraordinaire.co.uk
Member of the Pianoforte Tuners' Association: Membership number 1058
I also cover South Northants, Buckinghamshire, Surrey, SW London and Warwickshire.
Martin Oliver
Piano tuner/technician in Oxfordshire with over 30 years experience.
Please contact either by phone 07795 211921, or e-mail m.oliver67@ntlworld.com
Martin Winter
I am a qualified Piano tuner and technician based in Oxford (Oxfordshire).
I have been working with pianos for about ten years here.
Member of the Pianoforte Tuners Association.
Address: 12 Crotch Crescent,Oxford OX3 0JJ
Tel: 01865 724839
Mob: 07736808207
email: wintermartin@gmail.com
Related Categories