Roland DP-990F Digital Piano SuperNATURAL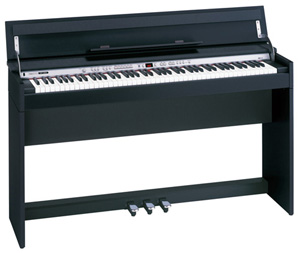 Colour: Satin Black

64.00, more info
"The rating system for digital pianos"
In stock (Delivery 1-2 days)
–>> Includes FREE piano stool and headphones <<–

Price: £1,249 (including VAT) — Delivered FREE in the UK
>> Call 020 8367 2080 to order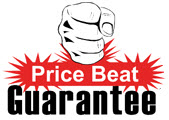 Seen a lower price? We will beat it! - email details to admin@ukpianos.co.uk
Call 020 8367 2080 to order
Other Colours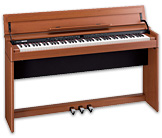 DP-990F
Cherry
Price £1,249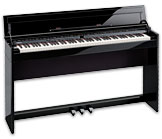 DP-990F
Polished Ebony
Price £1,399

FREE UK delivery

30 day money back guarantee
(You have 30 days to return it for a full refund)


3 year UK and European warranty
Alternatives to the Roland DP990

Do you have a question about the DP-990?
Click the live chat link below for an immediate response:

Description
Stunning looks, amazing sound, is the DP-990 really a digital piano?…
The Roland DP-990F is an affordable, space-efficient digital piano and not only stylish and practical as a piece of furniture, it also offers superb grand-piano sound, an authentic touch, educational features for students, and more.
• Stylish & Compact designed cabinet; approximately 30cm in depth, with new Satin Black (SB) and Medium Cherry (MC) finish
• Authentic grand-piano sound by 88-key stereo multi-sampled waves
• The next-generation PHA II (Progressive Hammer Action II) Keyboard with Escapement
• Newly designed continuous pedals with gentle silver metal
• 65 internal songs including many classic masterpieces and external SMF/audio *1 (wav, audio CD *2) playback capability for play-along fun, self practices.
• Twin Piano Mode allows the keyboard to be split into two zones with the same pitch ranges on both, perfect for teacher-student lessons or duets
*1 Optional M-UF128 is required
*2 External USB CD-drive on the market is required
Stylish Form that Compliments Any Home Decor
The DP-990 is sophisticated, stylish, and compact ? 34.4 cm (13-9/16 inches) in depth. It can fit easily into the tightest of spaces. When the lid is closed, the top becomes a smooth, flat surface. The DP-990 is available in two attractive colour choices: Satin Black and Medium Cherry. The lid closes slowly and silently.
Feels like a Grand, Sounds like a Grand
Close your eyes and play the DP-990. Your fingers will experience the feel of a real piano, and your ears will hear the authentic sound of a true grand. Roland's mastery of music technology culminates in features such as the DP-990's PHA II (Progressive Hammer Action II) keyboard, which provides a true piano touch that gets gradually lighter as you travel up the keyboard. If even faithfully the "Escapement" click feel of a grand piano key action.
And its authentic grand-piano sound by 88-key stereo multi-sampled waves with 3D Sound Control creates a rich, multi-dimensional sound experience even from headphones. Great piano sound is only the beginning. The DP-990 offers 306 various tones and conforms to GM2/GS/XG Lite. Layer two sounds with Dual mode; assign different sounds to the right- and left-hand zones with Split mode.
Pedals with silver shimmer support complete expressiveness
The damper and soft pedals continually sense every detail of how they are pressed. For delicacy of playing expression, you can enjoy the same pedal effects of an acoustic grand piano, such as changing the sound according to damper contact with the strings and controlling the amount of release vibration by partially pressing the damper pedal.
Audio Song Playback in Any Key for Play-Along Fun
For play-along enjoyment and skill-building experience, the DP-990 lets you play back songs on CD*. You can even minimize the pre-recorded vocals with the Centre Cancel feature, and transpose the key with a Pitch Change feature. The DP-990 can also playback audio files (WAV format) and Standard MIDI Files via USB memory.
For quick playback, the DP-990 are equipped with a Roland Audio Port, which lets you connect an iPod or any portable music player so you can jam along instantly with your favourite songs.
Onboard and External Songs
Over 60 songs are built into the DP990, great for play-along, personal enjoyment, and entertainment. A variety of musical styles are presented, including many classic masterpieces. Right- or left-hand parts can be muted for play-along practice. Also SMF/audio (wav, audio CD) playback function via USB is newly equipped.
The Best Lesson Partner
Make practicing fun with the Twin Piano, which allows the keyboard to be split into two zones with the same pitch ranges on both, perfect for side-by-side lessons or duets. The built-in 3-track recorder allows objective evaluation/playback of performances. A metronome function is built into the DP-990 for improving your rhythmic sense.
*External USB CD-drive on the market is required
Keyboard Type
88 keys (PHA II with Escapement)
Touch Sensitivity
Touch: 5 levels, Fixed Touch
Hammer Response: 10 levels
Keyboard Mode
Whole, Dual(volume balance adjustable), Split (split point adjustable), Twin Piano
Sound Source 88-key Stereo Multi-sampled Piano Sound
Conforms to GM2/GS/XG Lite
Maximum Polyphony
128 voices
Tones
306 tones (including 8 drum sets, SFX set)
Temperament
8 types, selectable tonic
Stretched Tuning
On/Off
Master Tuning
415.3 Hz to 466.2 Hz ( adjustable in increments of 0.1 Hz )
Transpose
Key Transpose: -6 to +5 ( in semitones )
Playback Transpose ( with Audio CD/Audio File ):-6 to +5 ( in semitones )
Effects
3D (4 levels )
Dynamics ( 3 types )
Reverb ( 10 levels)
Damper Resonance ( only for piano tones, 10 levels)
Key Off Resonance ( only for piano tones, 10 levels)
String Resonance ( only for piano tones, 10 levels)
Metronome Tempo
Quarter note = 10 to 500
Beat
2/2, 0/4, 2/4, 3/4, 4/4, 5/4, 6/4, 7/4, 3/8, 6/8, 9/8, 12/8
Volume
10 levels
Metronome Sound
8 types
Recorder Tracks
3 tracks
Song
1 song
Note Storage
Approx. 30,000 notes
Control
Song Select, Play/Stop, Rec, Previous / Rewinding, Next / Fast-forwarding, Track Mute ( Mute level adjustable ), Tempo, Tempo Mute, All Song Play, Count-in, Count-down, Song Volume, Center Cancel (only for Audio playback )
Tempo
Quarter note = 10 to 500
Resolution
120 ticks per quarter note
Internal Memory Songs
Max. 99 songs
Save Song Format
Standard MIDI Files ( Format 0 )
External memory External Storage
USB Memory, Floppy Disk ( when using optional floppy disc drive )
Playable Contents
Standard MIDI Files ( Format 0/1 ), Roland Original Format ( i-Format ), Audio File ( WAV 44.1 kHz / 16-bit linear format ), Audio CDs ( CD-DA ) ( when using a commercially avairable CD drive )
Save Song
Standard MIDI Files ( Format 0 )
Internal Songs number of song
65 songs + 7 Tone Demo Songs
Connectors USB connector
A type for Exrternal memory
Other connectors
Output jacks ( L/Mono, R ), Input jacks ( L/Mono, R ), Headphones jack x 2 ( Stereo ), MIDI connectors ( IN, OUT ), DC inlet, Pedal connector
Others Rated Power Output
12 W x 2
Speakers
12 cm x 2
Display
7-segments, 3 characters LED with Beat Indicator
Control
Volume (Knob), Brilliance (21 steps)
Pedals
Damper ( half-pedal recognition )
Soft ( half-pedal recognition, Function assignable )
Sostenuto ( Function assignable )
Other Functions
Panel Lock, V-LINK
Power supply
DC 12 V
Power Consumption
48 W
Color Variation
Satin Black (DP-990-SB), Medium Cherry (DP-990-MC)
Accessories
Owner's Manual, AC Adaptor, Power Cord (for AC Adaptor), Headphones Hook
Options
USB memory, Floppy Disk Drive, CD Drive Holder
Size and Weight ( lid close ) Width
1,398 mm
55-1/16 inches
Depth
344 mm
13-9/16 inches
Height
781 mm
30-3/4 inches
Weight
47.0 kg
103 lbs. 10 oz.
Size and Weight ( lid open ) Width
1,398 mm
55-1/16 inches
Depth
339 mm
13-3/8 inches
Height
974 mm
38-3/8 inches
Weight
47.0 kg
103 lbs. 10 oz.
Delivery
Free delivery to UK, Ireland and most European Countries.
Roland DP990 Reviews
1) "I decided to go for the best I could afford"
Very solid, quite heavy but easy to assemble the DP990 has a real quality feel to it. The keyboard action is as piano like as I could want -but I am not an experienced player.
The piano sound, plus the stereo tracking of the speakers is very realistic. I haven't tried the other sounds since I have a computer full of them, nor have I tried the sequencer or external song capability, but the midi works fine.
I decided to go for the best I could afford since I subscribe to the 'buy cheap, buy twice' aphorism even though I am a relative beginner. I was particularly interested in the keyboard realism since as a lifelong player of non-weighted keys it was time to move on to the real thing.
I was advised and read reviews to indicate that this is one of the best keyboard emulators and I certainly have no complaints at all about this.
The only slight reservation I have about this piano is the finish. The satin black marks easily and can look dusty – there is a 'concert' finished version that costs about 700 quid more but that seems excessive to me. The finish can be wiped down and this sorts the issue out.
All in all I am delighted with this machine and have already improved my keyboard playing with it.
Review by John Hamersley, UK
2) "We're quite happy with it"
Hi Graham,
I read your article about buying a Digital piano and I bought the Roland DP 990F.
We're quite happy with it. Only one minor issue, the speakers are a bit less than optimal.
I will try to replace them with better quality speakers myself
Review by Willem (30/04/2012)
Read more reviews of the Roland DP990

Click here to write a review

FREE Digital Piano Buyer's Guide, by Graham Howard.

Click here to claim your free copy!
Questions and Comments (Email your questions to grahamhoward@ukpianos.co.uk)
Hi Graham,
After much research and trying out pianos I decided my favourite was the Roland DP990 – in looks, sound, touch. The only thing I noticed iswhen playing scales, about 1.5 octives up from middle C the brightness really changed – from a 'damped down' sound to a 'harsh' sound. The salesman said it was the way I was hitting the notes and a roland rep on the phone said he had not heard that before. To my untrained ear it seemed very apparant – what are your views? Have you noticed this or heard it from others? Is there any explanation ?
Much obliged.
Reply/ Hi Carry
The Roland DP990 does have a bright sound. And,
yes, this is particularly noticeable in the middle
treble section of the piano…
It's certainly not the way you are hitting the
notes! I can't believe a salesman would suggest
this!
If you want a more even sounding, less bright
piano then you should look at the Yamaha Clavinova
range, or Classenti CDP2 or CDP3.
Yours pianistically,
Graham Howard
Further comments/ Hi Graham,
Glad to hear I am not imagining it.
I spoke to a Roland employee in the same shop today by phone. He said he had also noticed it on the shop floor piano but that he had noticed it was OK on a DP990 he installed recently. I asked him to see if the problem disappeared when he used headphones and an amp to different speakers – he tried them out and phoned back to say it was fine with headphones, better with an amp, and that a colleague in Eastbourne tried their showroom model and there was no problem with that one – so we deduced maybe it is dodgy speakers on the showroom model or that the piano 'case' on a DP990 does not make the sound as good as the HP203. I do not think it was the same on the HP203 I tried which they say is the same sound engine but with a different case and different speakers. They wondered if it was the lesser speakers in a lesser body that made the difference.
You have been v kind answering all my questions and I am extremely grateful!
Carry
–
"Yamaha YDP S51 or Roland DP990?"
I am looking for a reasonably small digital piano (due to space constraints) but with as realistic response as possible. I have been considering the YDP S51 and the Roland DP990.
In terms of ability I am grade 8 but this was over 20 years ago and I have had many years of not playing. Do you have any recommendations?
Many thanks
Regards
Reply/ Hi
There isn't really much difference between
these pianos. Even though the Roland costs
almost £600 more.
The DP990 does have a nicer piano tone. This
is due to the sound sampling – It's a little
rounder and less bright than the YDP-S51.
But the YDP-S51 has larger speakers, so you
can play a wider range of dynamics and get
a bigger volume range out of it.
The DP990 has a smoother, and slightly more
responsive key touch than the YSP-S51.
This is good for playing really fast notes.
The Yamaha has a weightier, firmer key touch
that feels more solid under the fingers.
I like both key touches.
Yours pianistically,
Graham Howard
–
Dear Mr. Howard,

Can you give me advice on the Roland DP990F? It seems very good and plays very nicely, but is not mentioned in your guide.

Many thanks,

Helen
Hi Helen
The Roland DP990 is a nice piano. It's one
of the best you can get in the more compact,
tidy looking cabinet.
It's sound is not as full and rich as the bigger
HP series, but it's still pretty good.
Yours pianistically,
Graham Howard
–
"UK Pianos website really saved me a lot of searching and comparing"
I found Graham's UK pianos website about one year ago when I was shopping for a digital piano to replace my old Roland keyboard that died after twelve years of faithful service.
The information there really helped me to make the best choice, without trying to sell me anything. I think the best piece of advice I got there was to try each digital piano for "sustain", meaning how long the tone sounds when a key is struck, without using the sustain pedal.
The piano that I ended up buying (Roland DP-990F) was the winner in all categories for the features that I wanted, including that tone sustainability. It's not easy to find unbiased information on digital piano features, and this website really saved me a lot of searching and comparing, and helped me make the best decision.
Joe
Assembly
The piano comes flat-packed and is very easy to assemble. The electronics and keyboard are fixed in – all you have to do is assemble the stand.
I advise two people to do the job because of the keyboard's weight. It's safer to have a helping hand when lifting it on to the stand.
Useful Resources
1) Click here to read the report: "Which Digital Piano To Buy" by piano advisor, Graham Howard
2) Read all Roland digital piano reviews
3) Check out the 'ever expanding' piano questions section on this site.
4) The world's only dedicated digital piano forum. Check it out here
5) Click here to read the report: "7 Things You MUST Know Before You Buy A Digital Piano"
Interest Free Finance About Us Business Services Comment on this post Composers Contact Us Warranty Affiliate Programme Privacy Policy Terms & Conditions