Roland HPi-6F Digital Piano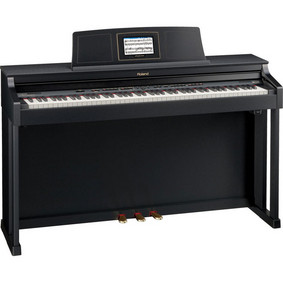 (read customer reviews)
Colour: Satin Black
Discontnued
Other
Colours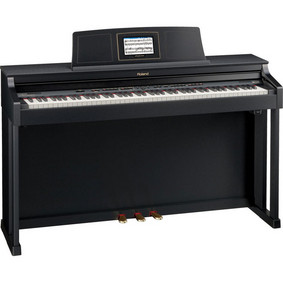 Rosewood

FREE UK delivery

30 day money back guarantee
(You can return within 30 days for a full refund)


3 year UK and European warranty
Free with this purchase: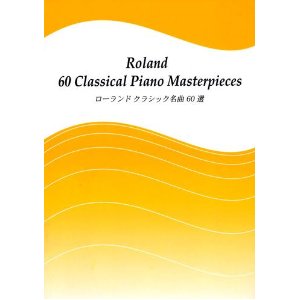 FREE Book of Classical Piano Pieces

FREE Digital Piano Buyer's Guide, by Graham Howard.

Click here to claim your free copy!
Assembly
The piano comes flat-packed and is very easy to assemble. The electronics and keyboard are fixed in
- all you have to do is assemble the stand. There are only 4 screws that fix the stand to the keyboard and 4 more
to fix the stand together.
We advise two people to do the job though – purely because of the keyboard's weight – It is heavy
and safer to have a helping hand when lifting it on to the stand.
Reviews
"I am still very happy with my purchase"
Hi Graham,
After receiving your Piano Information (thing to know before you buy) was very help in looking for
a digital piano with in my budget. The new knowledge that I gained form your book was of great value, as I
used it to test the piano's & the sales people I have spoken to. In the end after test all different makes I
choose a Roland HPi6s digital Piano. I have had this for over 12 months now & am still very happy with my
purchase.
Thank you for all the time & effort you have put into creating this book as it will be of great
value to other people looking to purchase a piano but don't know what to look for.
Kind regards
Review by Paul Jennings (25/03/2013)
Questions and Comments
There is something about that makes me want to play the HPi6 forever, while many of the others
(Yamaha, Casios, even other Rolands) leave me cold.
Renee
Useful Resources
1) Click here to read the report: "Which Digital Piano To Buy" by piano advisor, Graham Howard
2) Check out the 'ever expanding' piano questions section on this site
3) Click here to read the report: "7 Things You MUST Know Before You Buy A Digital Piano"
View all Roland digital pianos