Roland HPi-7F Digital Piano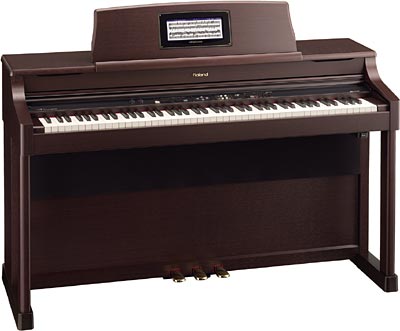 (read customer reviews)
Colour: Rosewood
Price £2,699
Call 020 8367 2080 to order.
Other Colours
Satin Black
Price £2,699

FREE UK delivery

30 day money back guarantee
(You can return within 30 days for a full refund)


5 year UK and European warranty
Free with this purchase: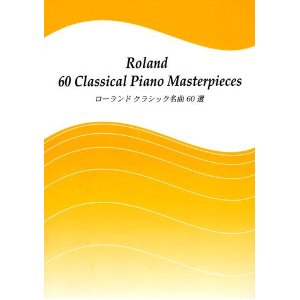 FREE Book of Classical Piano Pieces

Do you have a question about the HP-i7?
Click the live chat link below for an immediate response:

Description
Roland HPi-7F Digital piano,PHA II "Ivory Feel" keyboard, 88 keys sampeled piano sound, polyphony 128 , 612 sounds, compatible with GS/GM2/XG Lite, big colour-LCD display (640 x 240 px) with digiscore, 183songs, twin piano mode, reverb, chorus, EQ, internal 16 track composer, USB connection for external devices, 3 pedals, 2 headphone jacks, line out L/R, line in L/R, microphone jack, midi In/Out, connection for external VGA-displays, video out, USB-midi connection, speakersystem 2×60 watts, dimensions without music stand in mm B x T x H:1409 x 529 x 892, dimensions with music stand in mm B x T x H:1409 x 529 x 1098, weight 80 kg
Delivery
Free delivery to UK, Ireland and most European Countries.
Roland HPi-7F Reviews
None yet
Read more reviews of the Roland HPi7

Click here to write a review

FREE Digital Piano Buyer's Guide, by Graham Howard.

Click here to claim your free copy!
Questions and Comments (Email your questions to grahamhoward@ukpianos.co.uk)
None yet
Assembly
The piano comes flat-packed and is very easy to assemble. The electronics and keyboard are fixed in – all you have to do is assemble the stand.
I advise two people to do the job because of the keyboard's weight. It's safer to have a helping hand when lifting it on to the stand.
Useful Resources
1) Click here to read the report: "Which Digital Piano To Buy" by piano advisor, Graham Howard
2) Read all Roland digital piano reviews
3) Check out the 'ever expanding' piano questions section on this site.
4) Click here to read the report: "7 Things You MUST Know Before You Buy A Digital Piano"
Interest Free Finance About Us Business Services Comment on this post Composers Contact Us Warranty Affiliate Programme Privacy Policy Terms & Conditions