Yamaha CLP-920
Hello I would like to sell my Yamaha CLP-920 digital piano. I have included
the following information (please see below).
PIANO NAME/MODEL:
Yamaha CLP-920 Clavinova Digital Piano
DESCRIPTION OF PIANO:
• 'Graded Hammer' keyboard, 88 full size keys
• 32 note polyphony
• 2 speakers for a stimulated piano sound
• 'AWM Stereo sampling' tone generation technology
• 4 voices – grand piano, electric piano, church organ and
strings. Dual mode allows two voices to be played
simultaneously
• Digital reverb effect
• Transpose function
• Two foot pedals – damper and soft
• Wooden cabinet with dark rosewood finish
• Midi compatility and a range of midi functions
• Built in computer interface for direct connection to Computer
or Mac
• Head phones, music stand with original Yamaha stool.
CONDITION:
Excellent
AGE:
4 Years
COLOUR:
Rosewood
LOCATION:
North Lanarkshire ( Scotland) ML1
Buyer Collects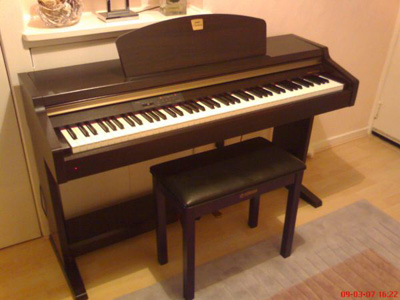 Picture 1: Yamaha CLP-920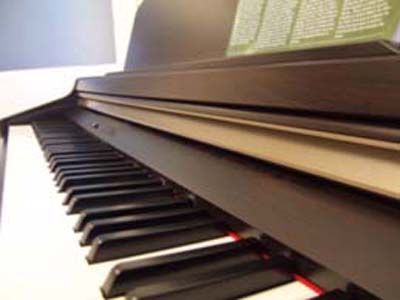 Picture 2: Yamaha CLP-920 Keyboard
Listed 18/03/07
Sold! – View more pianos in the new Piano Market. click here.
Price. Cost £1235 new so will accept £580 or very nearest offer.
Free Digital Piano Buyer's Guide:
"7 Things You MUST Know Before Buying A Digital Piano", by Graham Howard




Click here to claim your free copy!
You get all this:

1) How to understand confusing terminology (Polyphony, graded hammer, etc.)
2) Common digital piano questions
3) The disadvantages of buying second hand versus new
4) 6 simple tests you can do in a piano store
5) The best digital piano brands: 1st) ? 2nd) ? 3rd) ?…
6) Top ten piano models: (a) under £500 (b) £500 to £1,000 (c) over £1000
7) Should you buy online or in a physical store?
Click here to claim your free copy!
Do you have a used digital piano for sale? Visit the page 'how to sell your piano' to find out how to list it.
View more Yamaha CLP920 digital pianos for sale.
More used Yamaha digital pianos
Yamaha Clavinova CVP206
Yamaha YDP-131
Yamaha CLP-175
Yamaha CLP-920