Yamaha CLP-F01

Yamaha CLP-F01 Clavinova design digital piano, 88 natural wood keys with hammer GH-3, 38 sounds, 64 note polyphony, 3 level samples for Stereo Piano, sustain sample, key-off sample, internal Flash-ROM memory, layer function, 2 track sequenzer, metronome, reverb/chorus effect, dual/split voices, 3 pedals, loudspeaker system 2 x 40 Watt, 2 headphone jacks, Midi IN/OUT/Thru, AUX IN/OUT, To Host jack, key cover, design: red polished, dimensions mm L x H x D: 1427 x 995 x 400, weight: 71 kg. Available colours: orange, black, or red.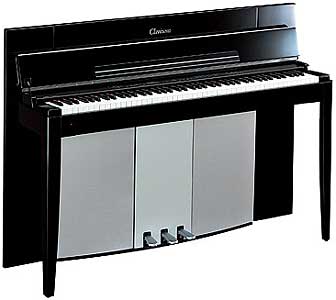 Call UK Pianos: 020 8367 2080

FREE Digital Piano Buyer's Guide, by Graham Howard.

Click here to claim your free copy!

Ask me a question online…
"Graham Howard,
Piano Advisor"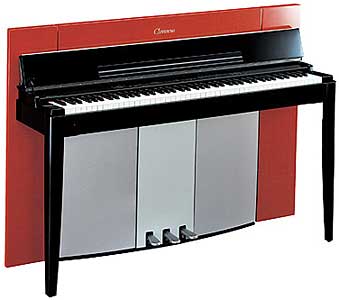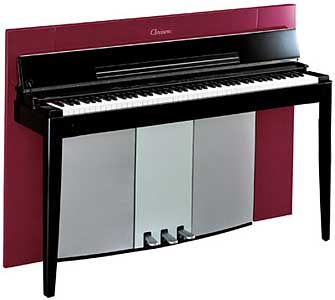 View all Yamaha digital pianos