Yamaha CLP625 Clavinova Digital Piano

Includes 5 Year Manufacturer's Warranty –
Yamaha come to your home (anywhere in UK), read more

Availability:
In Stock (Brand New, boxed) – Free Delivery 2-5 days.

Price: £1,266 (Includes free piano stool, headphones & piano music)
Free delivery anywhere in the UK.
All Colours:
Includes piano stool, headphones & piano music
Includes piano stool, headphones & piano music
Includes piano stool, headphones & piano music
Polished Ebony)


£1552
In Stock
Includes piano stool, headphones & piano music
> Buy this piano online or over the phone: Call 020 8367 2080.
> Come and try Yamaha Clavinova digital pianos in our North London store (free parking on forecourt).

How does this piano rate against other makes? Check its score out of 100 here.
Included:
FREE UK Delivery (we deliver anywhere in the UK for free)

FREE 5 Year UK Warranty (all parts and labour covered – Yamaha technician comes to your home for repairs anywhere in UK)

60 Day Trial Period (If it isn't as good as you expected, we collect the piano at our cost and give you a full refund)

Piano Stool (free gift from UK Pianos)

Headphones (free gift from UK Pianos)

Book of 50 Classical Pieces (Mozart, Bach, Beethoven, Chopin…)

Safe Shopping (UK Pianos are an authorised Yamaha main dealer, check here)

Peace of Mind (see reviews of UK Pianos shop on Trustpilot: the number 1 review site)

Owner's Manual (operating guide in English and other languages, assembly instructions, computer related operations, how to use MIDI/USB, Yamaha Music Soft Downloader and more)
"",
Graham Howard, piano adviser, email: grahamhoward@ukpianos.co.uk
Do you have a question about Yamaha Clavinovas?
Click the image below to talk with a piano adviser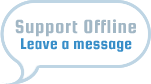 Main Features
CFX and Bösendorfer Imperial piano samples
CFX Binaural sampling
Smooth Release
Key-Off samples
String Resonance
Damper Resonance
256-note polyphony
10 Voices
GH3X (Graded Hammer 3X) keyboard with synthetic ebony and ivory keytops
Escapement
Dual/Duo
Digital effect (Reverb)
10 Voice Demo Songs + 50 Piano Songs * (*The Clavinova comes with a book of music scores)
2-track recording
USB TO HOST
Dual headphone jacks
20 W x 2 amplifiers
10 cm x 2 speaker system
Acoustic Optimizer
Intelligent Acoustic Control (IAC)
Stereophonic Optimizer
Music braces
iPad, iPhone and iPod connectivity through Yamaha Keyboard Apps
Dimensions:
Width 135cm
Depth 41.4cm
Height 83.1cm
Weight 43kg
Delivery
Free delivery anywhere in the UK.
Assembly
This piano come flat-packed in one large box. But it's easy to assemble (it's just like putting a table together). The keyboard, pedals, electronics and cables are all fixed in – you only have to assemble the base. There are four screws that fix the base to the main keyboard section and some more screws to attach the base and back board. The screw holes are already pre-drilled. We advise two people to lift the keyboard section on to the base.
If you would like us to assemble the piano for you and take the packaging away, then please call us for a quote.
FREE Digital Piano Buyer's Guide, by Graham Howard,
Click here to get your free copy.
Reviews
None yet.
Questions and Comments (email your questions to grahamhoward@ukpianos.co.uk)
Or call UK Pianos for advice on 020 8367 2080.
Q/ I am looking for a compact digital piano for my daughter 4 years old to start learning on.
I was thinking of a Yamaha clavinova.
What would you suggest?
A/ Hi Christian
Yamaha Clavinovas are really good pianos.
And I would recommend any one of the range
as suitable for your child to learn and progress on…
The CLP625 would be fine. This is the first
(budget model) of the Clavinova range.
It's a good one to get started on and will take
your child up to at least grade 6.
As an alternative to the Yamaha I recommend
the Gewa DP240G and Kurzweil M1.
The Gewa DP240G would be my first choice out
of all three pianos.
It's a newly launched model (made in Germany)
that has an absolutely superb sound…
The sound is taken from a Steinway concert grand…
so it has a warm, resonant and natural tone. It's
refreshingly different to Yamaha's bright, hard tone.
What's more, theDP240G has an extra dynamic level
over the Yamaha CLP625. This makes it suitable for
up to grade 8 level. So it's a piano you won't need
to upgrade later.
You can see the DP240G here
The Kurzweil M1 is another for you to consider.
And this is one of our best sellers in the £800-£1000
price range.
Like the Gewa DP240G, the Kurzweil M1 is suitable
for up to grade 8.
Kurzweil make really good digital pianos.
Both the sound and feel of the keys are close
to a real, acoustic piano.
You can see the Kurzweil here
If you want to spend less than £900 then please
let me know so I can recommend some suitable
pianos in the lower price bracket.
Let me know if you have any questions.
Yours pianistically,
Graham Howard
Resources
1) Article: "Which Digital Piano to Buy"
2) Read all Yamaha digital piano reviews
3) Check out the piano questions section
4) Free Book: "7 Things You Must Know Before You Buy a Digital Piano"
All Yamaha CLP Pianos
Browse similar pianos to the Yamaha CLP625: More Yamaha digital pianos
See all Clavinovas
Read more about Yamaha CLP625 Clavinova digital piano on the manufacturer's website.