Yamaha CLP635 Clavinova Digital Piano

Includes 5 Year Manufacturer's Warranty –
Yamaha come to your home (anywhere in UK), read more
Availability:
In Stock (Brand New, boxed) – Free Delivery 2-5 days.
Price: £1,644 (Includes free piano stool, headphones & piano music)
Free delivery anywhere in the UK.
All Colours:
Includes piano stool, headphones & piano music
Includes piano stool, headphones & piano music
Includes piano stool, headphones & piano music
Includes piano stool, headphones & piano music
Includes piano stool, headphones & piano music
Polished Ebony


£2,026
In Stock
Includes piano stool, headphones & piano music
> Buy this piano online or over the phone: Call 020 8367 2080.
> Come and try Yamaha Clavinova digital pianos in our North London store (free parking on forecourt).

How does this piano rate against other makes? Check its score out of 100 here.
Included:
FREE UK Delivery (we deliver anywhere in the UK for free)

FREE 5 Year UK Warranty (all parts and labour covered – Yamaha technician comes to your home for repairs anywhere in UK)

60 Day Trial Period (If it isn't as good as you expected, we collect the piano at our cost and give you a full refund)

Piano Stool (free gift from UK Pianos)

Headphones (free gift from UK Pianos)

Book of 50 Classical Pieces (Mozart, Bach, Beethoven, Chopin…)

Safe Shopping (UK Pianos are an authorised Yamaha main dealer, check here)

Peace of Mind (see reviews of UK Pianos shop on Trustpilot: the number 1 review site)

Owner's Manual (operating guide in English and other languages, assembly instructions, computer related operations, how to use MIDI/USB, Yamaha Music Soft Downloader and more)
"",
Graham Howard, piano adviser, email: grahamhoward@ukpianos.co.uk
Do you have a question about Yamaha Clavinovas?
Click the image below to talk with a piano adviser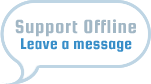 Main Features
iPad, iPhone and iPod connectivity through Yamaha Keyboard Apps
Questions and Answers
Hi Graham, many thanks for the reply.
Our local Musicroom store in Edinburgh (Rae Mackintosh) has the Casio AP-700 on special offer for £1099 which to me (a non pianist) seemed like a bargain. I thought this piano sounded great, looked well-made and I liked the fact that the screen and option buttons were centred rather than off to the side. However …

After listening to some online comparisons (e.g. recent blind test of AP-700 vs CLP-635 vs HP-504), then looking at your 'Howard Scores' my wife has decided against this piano. Reading your piano guide and reviews she had pretty much made up her mind to go with Yamaha.
After many hours of reading specs and watching online demos & comparisons she had determined that the CLP-635 is probably the piano for her.
Subsequent visits to various music shops in Edinburgh and seeing/playing/hearing the CLP-635 against rival makes as well as other models in the Yamaha range, she seems content with this decision.
We have been looking online at various CLP-635 Rosewood packages that are available with headphones and rosewood adjustable stool and found the following at Thomann for £1394 including VAT and delivery.
With all the help and advice that you've given, we would be happy to give UKPianos our custom if you could match this deal:
https://www.thomann.de/gb/yamaha_clp_635_b.htm?partner%20id=74827
Yours,
Gerry
Hi Gerry
We would rather not sell the Yamaha CLP635 piano at this price
because we would be making a loss.
It would be best to buy this piano from our partners Thomann Music Store in Germany.
Kind regards
Graham Howard
Delivery
Free delivery anywhere in the UK.
Assembly
This piano come flat-packed in one large box. But it's easy to assemble (it's just like putting a table together). The keyboard, pedals, electronics and cables are all fixed in – you only have to assemble the base. There are four screws that fix the base to the main keyboard section and some more screws to attach the base and back board. The screw holes are already pre-drilled. We advise two people to lift the keyboard section on to the base.
If you would like us to assemble the piano for you and take the packaging away, then please call us for a quote.
FREE Digital Piano Buyer's Guide, by Graham Howard,
Click here to get your free copy.
Reviews
None yet.
Questions and Comments (email your questions to grahamhoward@ukpianos.co.uk)
Or call UK Pianos for advice on 020 8367 2080.
None yet.
Resources
1) Article: "Which Digital Piano to Buy"
2) Read all Yamaha digital piano reviews
3) Check out the piano questions section
4) Free Book: "7 Things You Must Know Before You Buy a Digital Piano"
All Yamaha CLP Pianos
Browse similar pianos to the Yamaha CLP635: More Yamaha digital pianos
See all Clavinovas
Read more about Yamaha CLP635 Clavinova digital piano on the manufacturer's website.