Yamaha Tyros Case With Wheels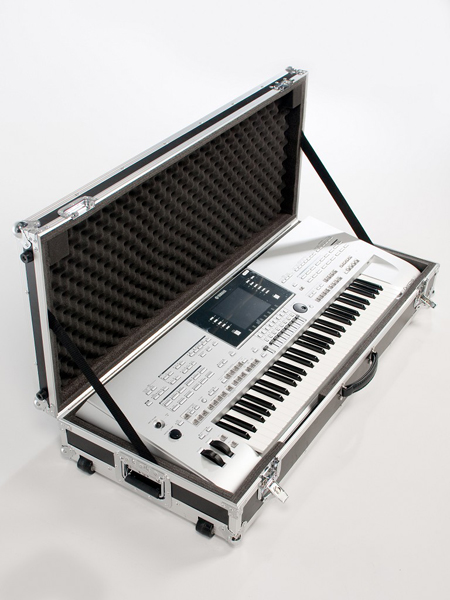 Available very soon…
Call 020 8367 2080 for more information or to order one.
Price £199.95
Custom made to fit Yamaha Tyros 3 and Tyros 4. Also fits Tyros 1 and 2.
This case is equipped with butterfly locks and a leather handle. It is marked with a Yamaha Tyros logo. The material used is not too heavy, so it's easy to move around. Also, strong wheels are integrated in the case.