Yamaha YDP-131

I have a YDP 131-K Digital piano I would like to sell. It is only 4 months old, and is in perfect condition.
I am based in Chelmsford, Essex. I bought the instrument for £599.
It is brown, and looks very nice.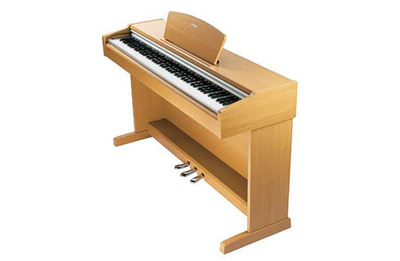 Picture: Used Yamaha YDP-131
Sold! – View more pianos in the new Piano Market. click here.
Buyer collects. £599 ono
Free Digital Piano Buyer's Guide:
"7 Things You MUST Know Before Buying A Digital Piano", by Graham Howard

Click here to claim your free copy!
You get all this:
1) How to understand confusing terminology (Polyphony, graded hammer, etc.)
2) Common digital piano questions
3) The disadvantages of buying second hand versus new
4) 6 simple tests you can do in a piano store
5) The best digital piano brands: 1st) ? 2nd) ? 3rd) ?…
6) Top ten piano models: (a) under £500 (b) £500 to £1,000 (c) over £1000
7) Should you buy online or in a physical store?
Click here to claim your free copy!
No products to display.
Do you have a used digital piano for sale? Visit the page 'how to sell your piano' to find out how to list it.