Broadway MK10 — Very popular in restaurants
The baby grand digital piano that can be played, or set to play all by itself (keys move up and down on their own). You can even control it remotely.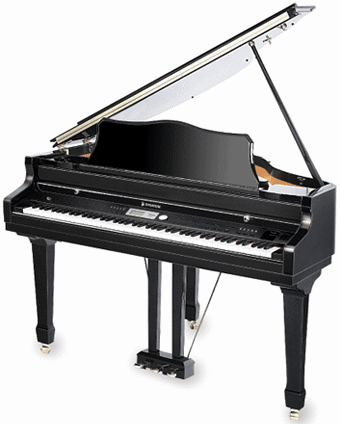 Includes FREE 3 Year 'At-Your-Home' Warranty
(Labour and all parts covered – we come to your home)
Colour: Polished Ebony

67.00, more info
"The rating system for digital pianos"
RRP £6,995
Price £5,995
Special Offer £5,295
Call 020 8367 2080 to order.
Availability: In stock (delivery 1-3 days)
(FREE Delivery, assembly and installation anywhere in the UK)

Pay over 9 months interest free - Call 020 8367 2080 for details.
… Rent-to-Buy also available
Rent this piano for £150 per month (all money back if you buy within 12 months).
Call 020 8367 2080 for more details or read about the rental information here
You Get:

FREE UK delivery (We deliver anywhere in the UK & Northern Ireland. You can choose the time)


FREE 3 Year UK 'At-Home' Warranty (Labour and all parts covered – we come to your home)


60 Day Money Back Guarantee (If it's not as good as you expected, we'll give you a full refund)


Safe & Secure Shopping (UK Pianos are an authorised UK Broadway main dealer)
…Turn the piano on, sit back and hear it play songs all by itself.
The keys also move up and down as if an invisible pianist is playing.
A brilliant idea for restaurants that want background music playing… guaranteed to turn heads!
You can set it so it plays songs continuously. No need to re-start it. Or you could
even download from the internet your own choice of music.
It also comes with a remote control. So you can ask your guests for a song request,
then secretly press the select/play button and, as if by magic, the piano starts playing
their song choice.
Call UK Pianos on 020 8367 2080 for advice or to order by phone.

Graham Howard, piano advisor: grahamhoward@ukpianos.co.uk
"The Broadway MK10 baby grand is enjoyable to play. It has a crisp, realistic tone, a nicely weighted key touch and looks really posh. But at first glance it appeared a little pricey… that was until I realised it plays songs by itself and the keys move up and down (the correct keys), and you can select any of the pre-programmed songs for it to play, or even download your own from the internet. It can also be controlled remotely – wow! – My only complaint is it plays a lot better than I do

", Graham Howard – Piano Advisor.
Features
Real Orchestra Sound Source 'ROS Version 4'
To achieve a more authentic sound, the 32MB new ROS version 4 was developed. The Broadway BG1 has a huge 32MB stereo sound source including a 12MB grand piano sound plus 20MB realistic orchestra sounds. All piano sampling is done in stereo to preserve the natural imaging of the sound. Different dynamic levels are copied from a real, acoustic concert grand piano. This enhances the sound.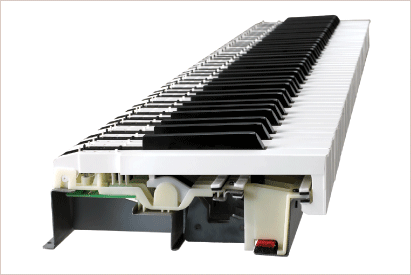 RHA Graded Hammer Action Keyboard
RHA (Real Hammer Action) simulates the natural touch and playing performance of an acoustic grand piano. It offers a smooth and responsive feel. The Keyboard doesn't use springs, instead its action is provided by hammer weight, which gives it an authentic piano feel.
128-Note Polyphony
Conventional digital pianos quickly run out of notes when playing complex music whilst using the sustain pedal or combining voices. But the Broadway MK10 offers a maximum 128-note polyphony, so it's highly unlikely you'll encounter this.
SMF Player with SD Memory Card
Simply select an SMF file for playback and watch the automatic keyboard as it plays the music. The Broadway BG1 houses a SD card, so you can input music data from a SD memory card. The SMF player allows you to enjoy the player piano without any modification of the SMF file.
Player Grand Digital Piano (Pianola)
The Broadway MK10 is the leading digital player piano on the market. Broadway's moving keys system is quite amazing. It's possible for the keys to move very quietly by using the solenoid motor from Broadway's unique technology.
Songs
The Broadway MK10 is different from other player pianos which require the installation of an expensive music library.
The Broadway MK10 has over 1,000 songs. You can download the updated library for free from the web.
In addition, the external SD memory card allows you to load and save songs more efficiently and conveniently.
Rent-to-Own This Piano
~ Not sure if your child will take to playing the piano?
~ Are you worried about the initial investment?
~ Why not consider our 'rent-to-own' programme…
Click here for details.
See it in our showroom…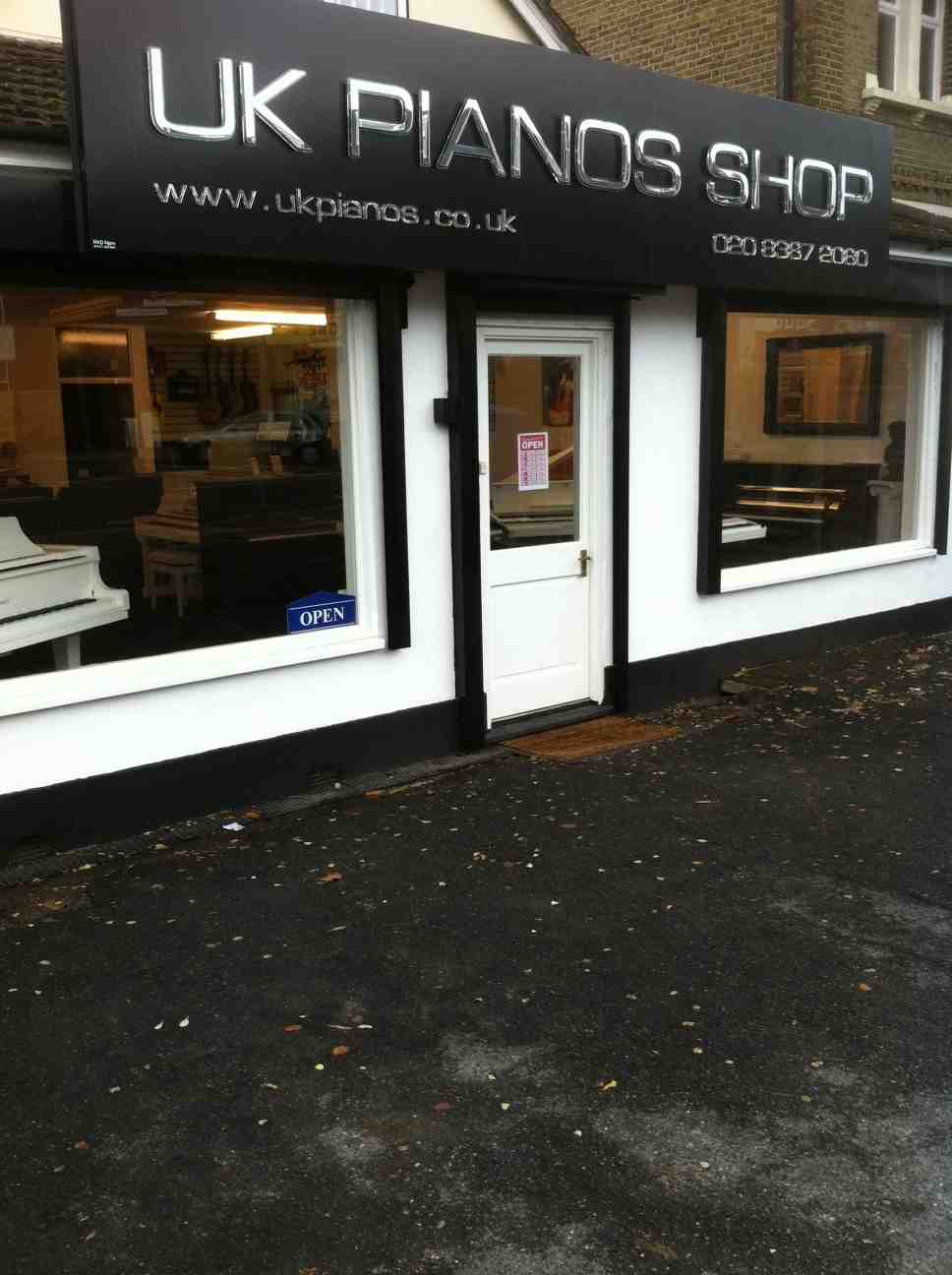 Plenty of parking (8 spaces on our forecourt)
The Broadway MK10 is on display in our North London piano store.
Address: 83 Southbury Road, Enfield, EN1 1PJ, see map
Opening times: Monday to Saturday 10am to 7pm
Telephone: 020 8367 2080 | Email: admin@ukpianos.co.uk

Do you have a question about the MK10?
Click the image below to talk with a piano adviser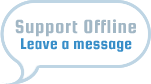 >> Alternatively, Call 020 8367 2080 or email grahamhoward@ukpianos.co.uk
Specifications
88 full size, fully-weighted keys
Graded hammer action
Touch sensitive keys (4 dynamic levels)
Sliding key cover (covers the keys when not in use)
128 voices
Over 1000 built-in songs
Rhythm styles x 80
Accompaniment control start/stop, synch, intro/ending, fill 1/fill 2, variation/fade
3 pedals (sustain, soft, sostenuto)
Headphone connections x 2 (two players can play at the same time)
Master volume control (you can turn the sound down late at night)
Volume control for split/layer/accompaniment
128 note polyphony
Metronome
Record/Playback (2 track recorder, load to SD card)
Computer connection (connect to computer)
USB Midi interface (USB in) — Connect to your iPad, laptop or anything that has a USB port)
MIDI IN/OUT
Audio IN/OUT – (Auxillary IN/OUT)
Audio out
SD card in
External memory SD card
SMF/AMD player with direct load to SD memory card
VP player
Music player system with SD memory card
Microphone in
Transpose
Reverb (8 levels)
Keyboard split
Chorus (with level control, 8 levels)
Equalizer
Pedal connection
Layer
Master tune
Registration 5
Large Backlit LCD Display (128 X 64 Graphic LCD) with remote controller
ROS V.4 sound source
Made in Indonesia
Colour: Polished Ebony
Speakers
Speaker wattage: total 90 watts
6 speaker sound system: 2 x 25.4cm (10 inch) and 4 x 5.1cm (2 inches)
Dimensions
Width 140cm (55.1 inches)
Depth 142cm (55.9 inches)
Height 98cm (38.6 inches)
Weight: 95kg
Included:
3 pedals
Music rest
AC power adaptor
Owner's manual/User manual in English
Assembly instructions (piano will be assembled by us)
Safety
All Broadway pianos meet the required safety standards: CE, UL and FCC
You Also Get:

FREE 3 Year 'At-Home' Warranty (Covers all parts and labour for 3 years. Repairs carried out in your home).

The Broadway MK10 comes with a 3 year, 'at-your-home', parts and labour warranty.
This means a technician will come to your home if any repairs are needed.
There is no cost to you… And you won't have to send your piano anywhere.

60 Day Money Back Guarantee (Starts from the day you receive your piano). If the piano isn't as good as you expected then we'll come and collect it. Read complete terms and conditions here.

Click here to write a review
All pianos in the Broadway range:
Broadway EZ101
Broadway B2
Broadway B1
Broadway B3
Broadway BG1
Broadway MK10
View all Broadway digital pianos