Classenti CKC5 Waterproof Keyboard Dust Cover (Ideal for digital pianos and 88 key keyboards)
…It's waterproof, anti-static and incredibly tough!… and it covers and protects the whole of your keyboard's top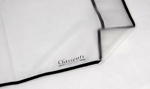 Price: £19.99
Availability: In Stock (Next working day delivery)
Dimensions:
Width (left to right) 137.5cm
Depth (front to back): will fit keyboards/pianos with a depth between 39 and 57cm (15.4 to 22.4 inches)
Height (top to bottom) 60mm / 2.4 inches
The Classenti CKC5 cover is designed to:

Protect your keyboard from dirt, dust, drink spills, scratches, knocks or accidental damage.

Prolong the life of your keyboard.

Eliminate static electricity build up; therefore completely eliminating any fire risk.
You Get:

5 Year Warranty

60 Day Return Policy
The Classenti CKC5 is made from an anti-static, completely waterproof, solid vinyl material (this is very important – don't buy a keyboard cover that is not anti-static AND waterproof). The anti-static material eliminates the build up of static electricity and repels any dust settlement. It will also protect your keyboard from dirt, dust, drink spills, knocks, scratches or accidental damage. The CKC5 cover fits over the whole of your keyboard's top.
It's great for covering your piano when you have a party. You know people ALWAYS put their drinks on your piano! Well, with the Classenti CKC5 key cover you don't have to worry. The waterproof material stops liquids from spilling on, or even worse, IN your piano. And, if someone does place a hot cup of tea on top of your piano, then it won't leave a ring mark.
If sticky drinks spill on the keys then you could be in for a VERY expensive repair bill. Liquid will certainly drip down onto the electronic parts and contact rubbers which are located underneath the piano keys. With the CKC5 keyboard cover you are protected!
This transparent keyboard cover is made from high quality vinyl sheets; which prevent all types of liquid from penetrating your keyboard. What's more, it's extremely hard wearing and will protect your instrument and prolong its life. All edges are bound and sewn.
It's better to buy a see-through keyboard cover rather than a black one: Clear dust covers prevent the possibility of leaving your keyboard turned on when not in use, because you can see if the lights are on. You don't want to leave your keyboard on for too long, as it can overheat and cause damage to the electrical components inside.
Will It Fit My Keyboard?
All keyboard models listed on this page will fit the Classenti CKC5 cover. We're 100% confident.
If it doesn't, then send it back for a full refund including carriage costs.
Suitable for:
Roland F-20, F30, F50, F90, F100, F110, F120, FP2, FP30, FP4, FP4F, FP5, FP7, FP7F, FP50, FP80, FP90, RD150, RD170, RD300, RD300SX (NOT GX), RD700 (NOT XS, or GX), EP97, EP880, G70, RP101, RP201, RP301, HP101
Yamaha DGX500, DGX505, DGX530, NPV80, P35, P45, P105, P115, P60, P60S, P70, P85, P85S, P90, P95, P120, P120S, P140, P140S, P155, P155S, P200, YDP113, YDP131, YDP135, YDP140, YDP141, YDP142, YDP143, YDP150, YDP160, YDP161, YDP162, YDP163, YDP181, YDPS30, YDPS31, CLP115, CLP120, CLP220, CLP320
Bentley PDP220, PDP300, Stage Pro

Korg EC150, LP350, SP170, SP200, SP250, SP280, SP300 and the Triton extreme 76.
Casio CDP100, CDP120, CDP130, CDP200, CDP220, PX100, PX110, PX120, PX130, PX135, PX150, PX160, PX3, PX300, PX310, PX320, PX330, PX350, PX5S, PX700, PX720, PX730, PX735, PX750, PX780, PX800, PX830, PX835, PX850, PX860
Chase PDP220, PDP300, CDP-240
Classenti CDP1, P1
Gem PRO1, PRP7, PRP700, PRP800
Gear4Music PDP220, PDP300, 8800, SP5100, SP5500
Thomann SP5100, SP5500
Diginova Concerto VII
Suzuki SE200
Kawai CL20, CL25, CL35, CL36, ES1, ES3, ES4, ES5, ES6, ES7, ES100, ES110, KDP80, L1, MP4, MP6, MP8 II, MP10, SLB110, CN21, CN22, CN23, CN24, CN31, CN32, CN33, CN34
Technics P30, P50, SP30
Mantova CDP10
Dimensions:
Width (left to right) 137.5cm
Depth (front to back): will fit keyboards/pianos with a depth between 39 and 57cm (15.4 to 22.4 inches)
Height (top to bottom) 60mm / 2.4 inches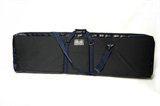 Get a carry bag for your piano. More details
Here is a complete list of keyboards that this cover will fit:
Alesis
Alesis Fusion 8 HD
Alesis Photon 25
Bentley
PDP220
PDP300
Stage Pro
Casio
Casio CDP100
Casio CDP120
Casio CDP130
Casio CDP220
Casio CDP200
Casio PL40R
Casio PS20
Casio PX100
Casio PX110DK
Casio PX110LB
Casio PX120
Casio PX130
Casio PX135
Casio PX150
Casio PX160
Casio PX200
Casio PX3
Casio PX300
Casio PX300L
Casio PX310
Casio PX320
Casio PX330
Casio PX350
Casio PX500L
Casio PX5S
Casio PX700
Casio PX720
Casio PX730
Casio PX735
Casio PX750
Casio PX780
Casio PX800
Casio PX830
Casio PX835
Casio PX850
Casio PX860
Chase
CDP240
PDP220
PDP300
Classenti
CDP1, P1
Fatar
Fatar SL880
Fatar SL990
Fatar SL990XP
Fatar STU110
Fatar STU2001
Fatar STU90+
Fatar STU900
Fatar VMK188
Gear4Music
PDP220
General Music (GEM)
General Music PRO1
General Music PRP7
General Music PRP700
General Music PRP800
Kawai
Kawai CL25
Kawai CL35
Kawai CL36
Kawai ES1
Kawai ES3
Kawai ES4
Kawai ES5
Kawai ES6
Kawai ES7
Kawai ES100
Kawai ES110
Kawai KDP80
Kawai L1
Kawai MP4
Kawai MP6
Kawai MP10
Kawai SLB110
Kawai CN21
Kawai CN22
Kawai CN23
Kawai CN24
Kawai CN31
Kawai CN32
Kawai CN33
Kawai CN34
Ketron
Ketron GP10
Korg
Korg LP350
Korg N264
Korg SP170
Korg SP200
Korg SP250
Korg SP280
Korg SP300
Korg SP500
Korg Trin.Pro
Korg TrinV3PRO
Korg Triton Extreme 76
Korg X2
Korg i2
Kurzweil
Kurzweil PC1X
Kurzweil PC3X
Kurzweil SP88
Kurzweil SP88X
Kurzweil SP2X
Mantova
CDP10
M-Audio
M-Audio Keystation 88ES
M-Audio ProKeys 88SX
Nord Lead
Nord Lead Stage 88
Orla
Orla C35
Orla C55D
Roland
Roland A80
Roland EP880
Roland EP97
Roland F-20
Roland F100
Roland F110
Roland F120
Roland F30
Roland F30E
Roland F50
Roland F90
Roland FP2
Roland FP3
Roland FP30
Roland FP4
Roland FP5
Roland FP7
Roland FP-7F
Roland FP50
Roland FP80
Roland FP90
Roland G70
Roland HP350
Roland RD100
Roland RD150
Roland RD170
Roland RD700 (This doesn't fit RD700SX, or RD700GX)
Roland RP101
Roland RP201
Roland RP301
Studiologic
Numa
SL880
SL990
SL990XP
STU110
STU2001
STU90+
STU900
VMK188
Suzuki
SE200
Technics
Technics P30
Technics P50
Technics SP30
Yamaha
Yamaha CLP115
Yamaha CLP120
Yamaha CLP220
Yamaha CLP320
Yamaha CP33
Yamaha DGX500
Yamaha DGX505
Yamaha DGX530
Yamaha NPV80
Yamaha P35
Yamaha P45
Yamaha P105
Yamaha P115
Yamaha P60
Yamaha P60S
Yamaha P70
Yamaha P70S
Yamaha P80
Yamaha P85
Yamaha P85S
Yamaha P90
Yamaha P95
Yamaha P120S
Yamaha P140
Yamaha P140S
Yamaha P155
Yamaha P155S
Yamaha YDP113
Yamaha YDP131
Yamaha YDP140
Yamaha YDP141
Yamaha YDP142
Yamaha YDP143
Yamaha YDP160
Yamaha YDP161
Yamaha YDP162
Yamaha YDP163
Yamaha YDP181
Yamaha YDPS30
Yamaha YDPS31
If you can't see your keyboard model here,

Call 020 8367 2080 for help.