Kawai CA15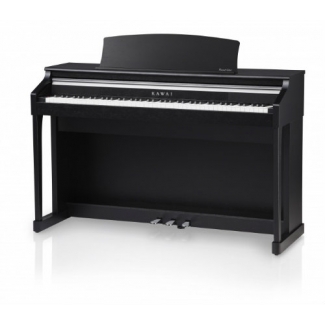 Price: Not sold by UK Pianos
Equivalents: Yamaha CLP525, Roland HP504
Top 3 Rated:
1st) Roland HP504 (69 out of 100)
2nd) Yamaha CLP525 (68.60 out of 100)
3rd) Kawai CA15 (64.45 out of 100)


"The rating system for digital pianos", more info
>> Call UK Pianos on 020 8367 2080

Do you have a question about the CA15?
Click the live chat link below for an immediate response:


FREE Digital Piano Buyer's Guide, by Graham Howard.

Click here to claim your free copy!
You also get:
30 day money back guarantee
3 year UK and European warranty (any faults will be repaired in your home or the piano collected and replaced)
Free delivery
Delivery
Free delivery to UK, Ireland and most European Countries.
Other finishes:


Kawai CA15 (Rosewood).


Kawai CA15 C (Cherry)
Customer Comments and Questions
Hi there. Thank you for your articles. What is your opinion on the kawai CA15?
We are a small, brand new primary school in central Manchester, opening in
temporary accommodation in two weeks before moving into a new build school
nearby in Sept 14.
I want a piano which will be good for assemblies in the hall, for our specialist
music teacher to use and also for beginner lessons for year 3 children (7-8 year olds).
Any others you can recommend?
Thank you!
George
Reply/ Hi George
I would like to recommend you the Yamaha CLP430.
Most schools use Yamaha.
Yamaha pianos are more suited for school use than
Kawai. They're also more widely used.
The CLP430 has a clearer, more realistic piano tone.
This is to do with the original sampling and speaker sizes.
The Kawai has 2 x 20 watt speakers. The Yamaha
has 2 x 30 watts. So the Yamaha CLP430 will carry
its sound a lot better in a school hall.
The Kawai does has a nice responsive key action,
but the Yamaha feels firmer and more like a real piano.
Let me know if you would like more information.
Yours pianistically,
Graham Howard
Useful Resources
1) Click here to read the report: "Which Digital Piano To Buy" by piano advisor, Graham Howard
2) Check out the 'ever expanding' piano questions section on this site .
3) Click here to read the report: "7 Things You MUST Know Before You Buy A Digital Piano"