Kawai CS4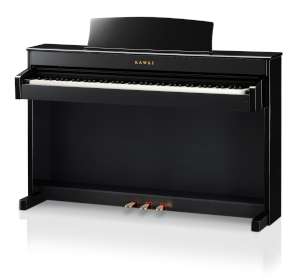 Colour: Polished ebony
Not sold by UK Pianos
Buy from Thomann Cyberstore


"The rating system for digital pianos" – Check this piano's rating out of 100 and compare other makes, more info

Do you have a question about the CS4?
Click the live chat link below for an immediate response:

Delivery
Free delivery to UK, Ireland and most European Countries.
Kawai CS4 Reviews
None yet

Click here to write a review
Questions and Comments (Email your questions to grahamhoward@ukpianos.co.uk)
Useful Resources
1) Click here to read the report: "Which Digital Piano To Buy" by piano advisor, Graham Howard
2) Read all Kawai digital piano reviews
3) Check out the 'ever expanding' piano questions section on this site
4) Click here to read the report: "7 Things You MUST Know Before You Buy A Digital Piano"
Have You Heard Of Piano Rental?
Not sure if your child will take to playing the piano?
Are you worried about the initial investment?…
Then check out our 'rent-to-own' programme!
Click here for details.
Browse similar pianos to the Kawai CS4: More Kawai digital pianos