Kurzweil MPS20 (with built-in speakers)

(Sustain pedal, music rest and mains power adapter included)
Price: £799 (including VAT) – Free delivery UK and Europe.
Availability: In Stock (delivery 1-2 days)
Optional Wooden Stand (KS1)
Price: £99 (including VAT)
In Stock (delivery 1-2 days)
"The MPS20 is the next step up from the MPS10. The improved amplification system (with 4-way speakers) adds even more resonance and depth of tone to its sound. There's no other portable-type pianos under £1000 that sound as realistic as this", Graham Howard
Buy From UK Pianos and You Get All This:
FREE UK and Europe Delivery (delivery is free anywhere in the UK and most of Europe)

FREE 2 Year UK and European Warranty (all parts and labour covered)

60 Day Trial Period (If it isn't as good as you expected, we collect the piano at our cost and give you a full refund)

Free Sustain Pedal (Real piano pedal shape and size, dual switch-type jack, 1/4", mono (TS) connector)

Music Rest (Holds music books)

Mains Power Adapter

Safe Shopping (UK Pianos are an authorised Kurzweil main dealer)

Peace of Mind (see reviews of UK Pianos shop on Trustpilot: the number 1 review site)

User Manual and Updates
Reviews
1) "The piano and service is excellent"
UK Pianos shows just how good the internet can be. This company understands that buying a piano is something which for many people is a major purpose of something about which they know very little about and therefore the company, in the shape of Graham Howard, provides information on every item, provides comparative information, provides a piano-buying guide to the pinciples of buying pianos. They also offer excellent prices and different ways of paying, such as rental and credit. A really superb company which has succeeded in making the internet personal, flexible and efficient as well as the expected cheap price and wide range.
I bought the Kurzweil MPS20 portable piano. The piano and service is excellent.
Thanks for everything.
Review by Mark Farmer, Fordingbridge, Hampshire (17/08/2015)
2) "Action is very realistic and sounds suprisingly good!"
The Kurzweil has arrived, and seems to be in good order.
We have no practical way of confirming that it was the best possible choice,
but the sound is certainly surprisingly good and the action is perfectly acceptable.
I was wrong about one thing; my Son has immediately dived
into using the facility to 'layer' an orchestral background to
his playing! Does sound good!
He says the action is very realistic.
I hope he'll have a lot of fun with it.
I asked you to make judgements on my behalf, and you did
so very effectively and honestly. Thank you for that.
Review by Richard Garratt, Hereford, Herefordshire (19/08/2016)
Click here to write a review of the MPS20
Why is the piano sound so realistic?
The Kurzweil MPS20 has a full-bodied, resonant, natural piano sound that's been regarded as one of the best for over 30 years.
Stevie Wonder has been involved with the design of sounds from 1980 to the current day.
These sounds are heard today when listening to Elton John, Stevie Wonder, Billy Joel, David Rosenthal, Rubern Valtierra,
Pink Floyd, Alecia Keys, Luther Vandross, Depeche Mode, Peter Gabriel, David Bowie, Paul Mcartney and many more famous artists.
Specifications
Description
The Kurzweil MPS20 is the ultimate portable piano for home user, studio player, student, or pro gigging musician.
The MPS20 more than doubles the amount of pianos & organs found on the MPS10. Included are 24 pianos featuring Kurzweil's newest "Pro Piano" program. With 100 rhythms & 10 drum kits, the MPS20 goes beyond conventional piano features including a built-in library of over 200 sounds taken from the PC3 series keyboard. Included are a variety of categories, each with their own custom default voice preset. These include, electric pianos, tone wheel organs, pipe organs, strings, vocals, orchestral ensembles, synthesizers, and many more to inspire creativity.
The MPS20 is an upgraded version of the MP20 with a 4-way speaker system.
Other step-up features from the MPS10 include a new 2-Track sequencer with 20 song presets, and a new doublewide scrolling alphanumeric display. The MPS20 adds 6 favourite voice presets, rich effects, selectable touch sensitivity, split, layer, transpose and 51 demo songs. In addition, Kurzweil adds a new "Variation" button, offering subtle voice changes to your existing sound.
This piano comes complete with a built-in 4 speaker, 30-watt monitor system, stereo input and outputs, MIDI, and USB. It's housed in an attractive matt black cabinet, and comes complete with a portable music rack. You can also buy a wooden furniture-style stand (KS1) for home use.

"Watch a video of the MPS20… I'm sorry it's not in English, but do listen to the piano, it is played well
and shows off the lovely tones", Graham Howard
> Buy this piano online or over the phone: Call 020 8367 2080
> Come and try the Kurzweil MPS20 in our North London store – Free parking.
See it in our showroom…
Come and try the Kurzweil MPS20 in our Enfield piano store.
Enfield
83 Southbury Road, Enfield, EN1 1PJ
Telephone: 020 8367 2080
Opening times: Monday to Friday 9am to 5pm, Saturday 10am to 6pm
Email: admin@ukpianos.co.uk
Free parking
Questions and Comments (email your questions to grahamhoward@ukpianos.co.uk)
Or call UK Pianos for advice on 020 8367 2080.
None yet.

Do you have a question about Kurzweil pianos?
Click the image below to talk with a piano adviser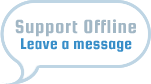 FREE Digital Piano Buyer's Guide, by Graham Howard.

Click here to get it!
Visit the manufacturer's Website
Kurzweil MP Series
MPS10
Browse similar pianos to the MPS20: More Kurzweil pianos