Roland FP80 Reviews


"The following reviews are from owners of the Roland FP80. The most
recent review is at the bottom of this page", Graham Howard, Piano Advisor
1) "It feels remarkably like a real piano"
Dear Graham
I found your advice over the phone very helpful. I bought a Roland FP80 from ukpianos.co.uk. It feels remarkably like a real piano and the headphone sound is also very realistic.
Review by Michael Scholar, Oxford (29/10/2013)
Pianos to compare with Roland FP80: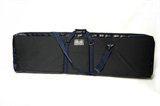 Get a carry bag for the Roland FP80 >> More details
Where to buy your piano?


"Read my free digital piano buyer's guide for a list of:"
The top ten digital pianos
Recommended (and the most trustworthy) internet retailers
Recommended high street piano shops



Free Digital Piano Buyer's Guide
"7 Things You MUST Know Before Buying A Digital Piano", by Graham Howard…
You get all this:
1) How to understand confusing terminology (Polyphony, graded hammer, etc.)
2) Common digital piano questions
3) The disadvantages of buying second hand versus new
4) 6 simple tests you can do in a piano store
5) The best digital piano brands: 1st) ? 2nd) ? 3rd) ? 4th) ?…
6) Top ten piano models: (a) under £500 (b) £500 to £1,000 (c) over £1000
7) Should you buy online or in a physical store?

>> "Click here to claim your free copy!"

Read more digital piano reviews or see all piano reviews


To write a review of your Roland FP80, Click here