Second Hand Barratt and Robinson Upright Piano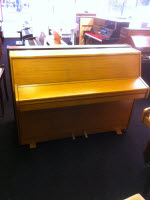 SOLD — view similar pianos here
Rent-to-Buy: £42 per month (read about the rent-to-buy here)
>> To buy or rent this piano call 020 8367 2080.
Make: Barratt and Robinson
Age: years
Place of Manufacture: London
Delivery: £65 (anywhere in the UK)
Condition: Excellent
Specifications
Colour: Teak
Strings: Overstrung
Action: Underdamped
Dimensions:
Width 135cm (53 inches)
Depth 53cm (20.9 inches)
Height 106cm (41.8 inches)
Weight 180kg

Pay over 12 months interest free >> Read details
This piano is on display in the UK Pianos showroom: 83 Southbury Road, Enfield, EN1 1PJ.
More Photos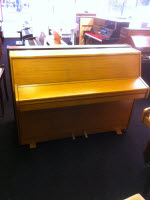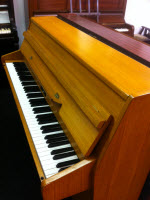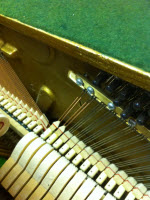 Rental Forms to print:
Rental
Standing order
Terms & conditions

Call 020 8367 2080 for more information.
If you need advice on buying an upright piano you can either send me an email: grahamhoward

ukpianos.co.uk, call 020 8367 2080, or click on the link below to chat with me online…

Browse
All used upright pianos
Upright Pianos for Rent
Interest Free Finance
Acoustic Piano Reviews