Yamaha CP1


Price: £4,265 including VAT
>> Call 020 8367 2080 to order.
In Stock – Free delivery, 2-3 days (You choose the day)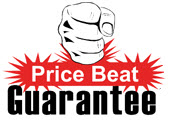 Seen a lower price? – Call 020 8367 2080 or email admin@ukpianos.co.uk
You Get:

FREE UK delivery

30 day money back guarantee (You have up to 30 days to return it for a full refund)

3 year UK and European warranty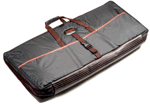 Get a carry bag for the Yamaha CP1. More details

FREE Digital Piano Buyer's Guide, by Graham Howard.
Click here to claim your free copy!

Ask me a question online…
"Graham Howard,
Piano Advisor"
The Yamaha CP1 88-key digital piano provides the ultimate in acoustic and vintage electric piano tone and touch. The CP1 is Yamaha's flagship electric piano, designed for the demanding pro.
New SCM tone generating system exclusively for acoustic and electric pianos delivers expressive tone
A unique new SCM (Spectral Component Modeling) tone generation system faithfully recreates the 17 selected sounds of acoustic and vintage electronic pianos and responds to the player's touch to provide more creative expression than ever before possible.
The Spectral Component Modeling system starts with a fundamentally different tone generation system than Yamaha has ever used before. By combining Sampling and Modeling technology, it optimizes tone generation for each instrument so that every nuance of the player's touch is translated into expressive tone.
Newly developed NW-STAGE wooden keyboard offers matched tone and touch
Using technology and experience from 100 years of building Yamaha Acoustic Pianos, the new 88-key NW-STAGE wooden keyboard offers the perfect playability for stage performance. It minimizes keyboard vibration, and the synthetic ivory keytops feel great. This keyboard technology effortlessly reproduces the true feeling of acoustic and electric pianos.
Customized original piano sounds
The CP1 allows you to freely build your own acoustic and electric pianos by selecting different components of piano types, amplifiers, and effects. The Spectral Component Modeling technology makes easy work of recreating standard vintage sounds or realizing unique, original sonic palettes. With your instruments assembled, you can then adjust various parameters of the physical components like "Hammer Stiffness" or "Striking Position" to create an even more diverse range of exciting piano sounds.
Convenient master-keyboard function
Using the CP1's master-keyboard function, which has been specially crafted for use on-stage, up to four virtual zones can be setup on the keyboard and assigned to four different tone generators, including other MIDI instruments.
Designed for the artist
Each individual part of the CP1 was specifically designed to reflect Yamaha's commitment to making a timeless instrument with lasting value. The classic wooden side panels and the vintage textured top call up memories of legendary keyboards of the past. The brilliant vacuum florescent display, brushed aluminum volume knob and illuminated Yamaha logo reflect the state-of-the-art, cutting edge technology under the hood. The knobs, switches and intuitive user interface are all laid out for optimum ease of use in performance. All these design elements come together to make a stunning visual statement on stage.
* New SCM (Spectral Component Modeling) tone generation system
* 17 selected acoustic and vintage electric piano sounds
* New NW-STAGE wooden weighted keyboard
* Customize function to create your own original piano sound
* Convenient Master Keyboard function
* Three pedal unit (Sustain, Sostenuto, Soft) included
* Bundled with Steinberg Cubase AI DAW software
Specification
Voices
Maximum Polyphony 128
Tone Generator SCM (Spectral Component Modeling)
Performances
Performances Preset 16 x 3 banks
User 16 x 3 banks
External 16 x 3 banks
Parts 2
Piano Block 17 piano types
Modulation Effect Block 10 types
Power-Amplifier / Compressor Block 8 types
Reverb 8 types
Master Equalizer 5-band
Control Interface
Keyboard 88 keys, NW-STAGE keyboard (Wooden synthetic ivory weighted keyboard)
Display 55 character x 2 lines, vacuum fluorescent display (VFD)
Controllers Pitch bend wheel, Master volume, Knobs 1 to 6
Connectivity
Connectors Line Out L/MONO,R (Unbalanced), L, R (Balanced)
Headphones Headphones jack (stereo-phone)
Foot Switch SUSTAIN, SOSTENUTO, SOFT, ASSIGNABLE
Foot Controller ×2
MIDI IN, OUT, THRU
USB TO HOST, TO DEVICE
Other
Power Consumption 16W
Additional package contents Power cord, Pedal unit, Illustrated Guide to the CP1 booklet, Owner's Manual, Data List booklet, Software DVD-ROM (Cubase AI)
Size/Weight
Dimensions (WxDxH): 1385 x 420 x 173mm
Weight 27.2 kg
Useful Resources
1) Click here to read the report: "Which Digital Piano To Buy" by piano advisor, Graham Howard
2) Read all Yamaha digital piano reviews
3) Check out the 'ever expanding' piano questions section on this site.
4) The world's first and only dedicated digital piano forum. Check it out here
5) Click here to read the report: "7 Things You MUST Know Before You Buy A Digital Piano"
Have You Heard Of Piano Rental?
Not sure if your child will take to playing the piano?
Are you worried about the initial investment?…
Then check out our 'rent-to-own' programme!
Click here for details.
Browse more