Yamaha CP5

Was £2,009
Price: £1,884 including VAT
Buy from Thomann
>> Call 020 8367 2080 to order.
In Stock – Free delivery, 2-3 days (You choose the day)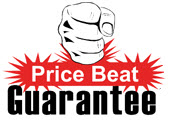 Seen a lower price? – Call 020 8367 2080 or email admin@ukpianos.co.uk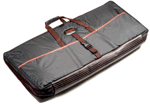 Get a carry bag for the Yamaha CP5. More details

FREE UK delivery

30 day money back guarantee (You have up to 30 days to return it for a full refund)

3 year UK and European warranty

FREE Digital Piano Buyer's Guide, by Graham Howard.

Click here to claim your free copy!

Ask me a question online…
"Graham Howard,
Piano Advisor"
The Yamaha CP5 digital piano takes the core sounds and technologies of the CP1 and offers them in an instrument that is both flexible and affordable. In fact, it adds an range of AWM sounds. Clavs, organs, strings and more make the CP5 perfect for church and live situations where everything needs to be performed on one keyboard. The mic input lets you easily add vocals to your performance. Moreover, the CP5 features not only Virtual Circuit Modeling effects, but also many more effects taken from the Motif XS line of synthesizers. The Yamaha CP5 has a NW-STAGE wooden action keyboard.
The core sounds of SCM (Spectral Component Modeling) technology
11 selected acoustic and vintage electric piano sounds
305 additional AWM sounds (Clavs, organs, strings & more)
FX from the Motif XS workstations
New NW-STAGE wooden weighted keyboard
Customize function to create your original piano sound
Record and playback functions for MIDI and audio
Microphone (combo) input with dedicated effects
Rhythm patterns for a wide range of musical applications
Convenient Master Keyboard function
Bundled with Steinberg Cubase AI DAW software
Questions and Comments
Hi Graham
I am thinking of buying a stage piano and would like more advice and your opinion on the yamaha CP series – Have 1st downloaded your free digital piano guide which has been very interesting reading – – i am a flutist foremost, but a pianist secondly who swore she would never play on 'digital' keyboards. I love my own piano dearly (nearly more than my
flute) and have been playing for more years than i want to count, however turning up for a tango gig to find the upright a semitone flat and making do on a small wurlitzer instead opened my eyes to having to be more prepared – ie take my own instrument. Definitely need an 88 key for tango, but has to be portable – (not with fixed stand) – realise i must make a journey to civilisation to try some of these beasts out but just wanted to verify that i was on the right track in thinking about the yamaha cp series?
Grateful for your opinion
Kind regards
Suzanne
Reply/ Hi Suzanne
The Roland FP-7F is my favourite portable
piano (with built-in speakers).
The tone (which is sampled from a Steinway
concert grand) is rich, clear and vibrant.
The key touch is smooth and responsive.
Although a little noisy when playing with
headphones. But nothing much to worry
about really.
You can see this piano here:
http://www.ukpianos.co.uk/roland-fp-7f.html
Yours pianistically,
Graham Howard
Useful Resources
1) Click here to read the report: "Which Digital Piano To Buy" by piano advisor, Graham Howard
2) Read all Yamaha digital piano reviews
3) Check out the 'ever expanding' piano questions section on this site.
4) The world's first and only dedicated digital piano forum. Check it out here
5) Click here to read the report: "7 Things You MUST Know Before You Buy A Digital Piano"
Have You Heard Of Piano Rental?
Not sure if your child will take to playing the piano?
Are you worried about the initial investment?…
Then check out our 'rent-to-own' programme!
Click here for details.
Browse more