Yamaha CP50



Was £1,397
Price:£1,329
Buy from Thomann
>> Call 020 8367 2080 to order.
In Stock – Free delivery, 2-3 days (You choose the day)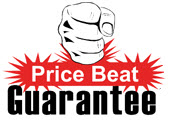 Seen a lower price? – Call 020 8367 2080 or email admin@ukpianos.co.uk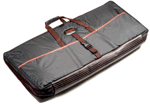 Get a carry bag for the Yamaha CP50 >> More details
You also get:

FREE UK delivery

30 day money back guarantee (You have up to 30 days to return it for a full refund)

3 year UK and European warranty

Ask me a question online…
"Graham Howard,
Piano Advisor"
The Yamaha CP50 88-key digital piano utilizes core sounds and technology of the CP1, but its flexibility and portability make it perfect for the working pro on the go. The CP50 has an additional range of additional AWM sounds. It features not only Virtual Circuit Modeling effects but also many effects taken from the Motif XS line of synthesizers. The Yamaha CP50 has a graded hammer action and a lightweight, portable design.
The core sounds of SCM (Spectral Component Modeling) technology
6 selected acoustic and vintage electric piano sounds
215 additional AWM sounds (Clavs, organs, strings & more)
FX from the Motif XS workstations
88-key weighted Graded Hammer action
Customize function to create your original piano sound
Record and playback functions for MIDI and audio
Rhythm patterns for wide range of musical applications
Convenient Master Keyboard function
Steinberg Cubase AI DAW software bundled

FREE Digital Piano Buyer's Guide, by Graham Howard.

Click here to claim your free copy!
Useful Resources
1) Click here to read the report: "Which Digital Piano To Buy" by piano advisor, Graham Howard
2) Read all Yamaha digital piano reviews
3) Check out the 'ever expanding' piano questions section on this site.
4) The world's first and only dedicated digital piano forum. Check it out here
5) Click here to read the report: "7 Things You MUST Know Before You Buy A Digital Piano"
Have You Heard Of Piano Rental?
Not sure if your child will take to playing the piano?
Are you worried about the initial investment?…
Then check out our 'rent-to-own' programme!
Click here for details.
Browse more