Yamaha Keyboards
Yamaha keyboards are great for learning. Most schools choose Yamaha digital pianos and keyboards over other brands because they're reliable, have all the functions and sounds required for learning and are good value for money. Yamaha's high end keyboards are packed with additional functions and better voices.
Yamaha Portable Keyboards (PSR, EZ and DGX)
Not for sale
Not for sale
Not for sale
Not for sale
Not for sale
Not for sale
Yamaha Piagerro Keyboards (NP and NPV)
Yamaha Tyros (61 and 76 Keys)
UK Pianos Shop – Call 020 8367 2080 or email admin@ukpianos.co.uk
Open Monday to Saturday 9am to 6pm (Free parking on forecourt)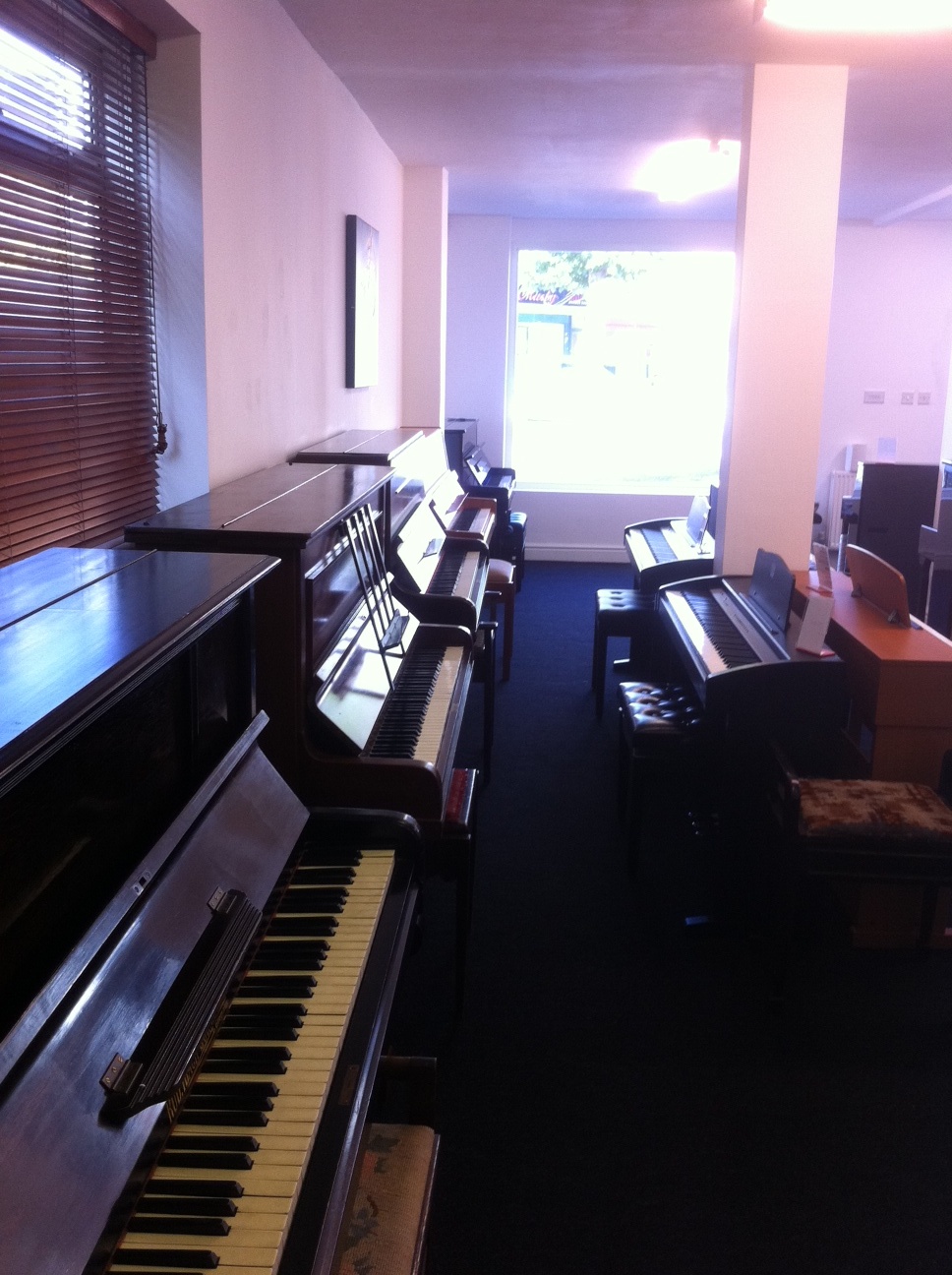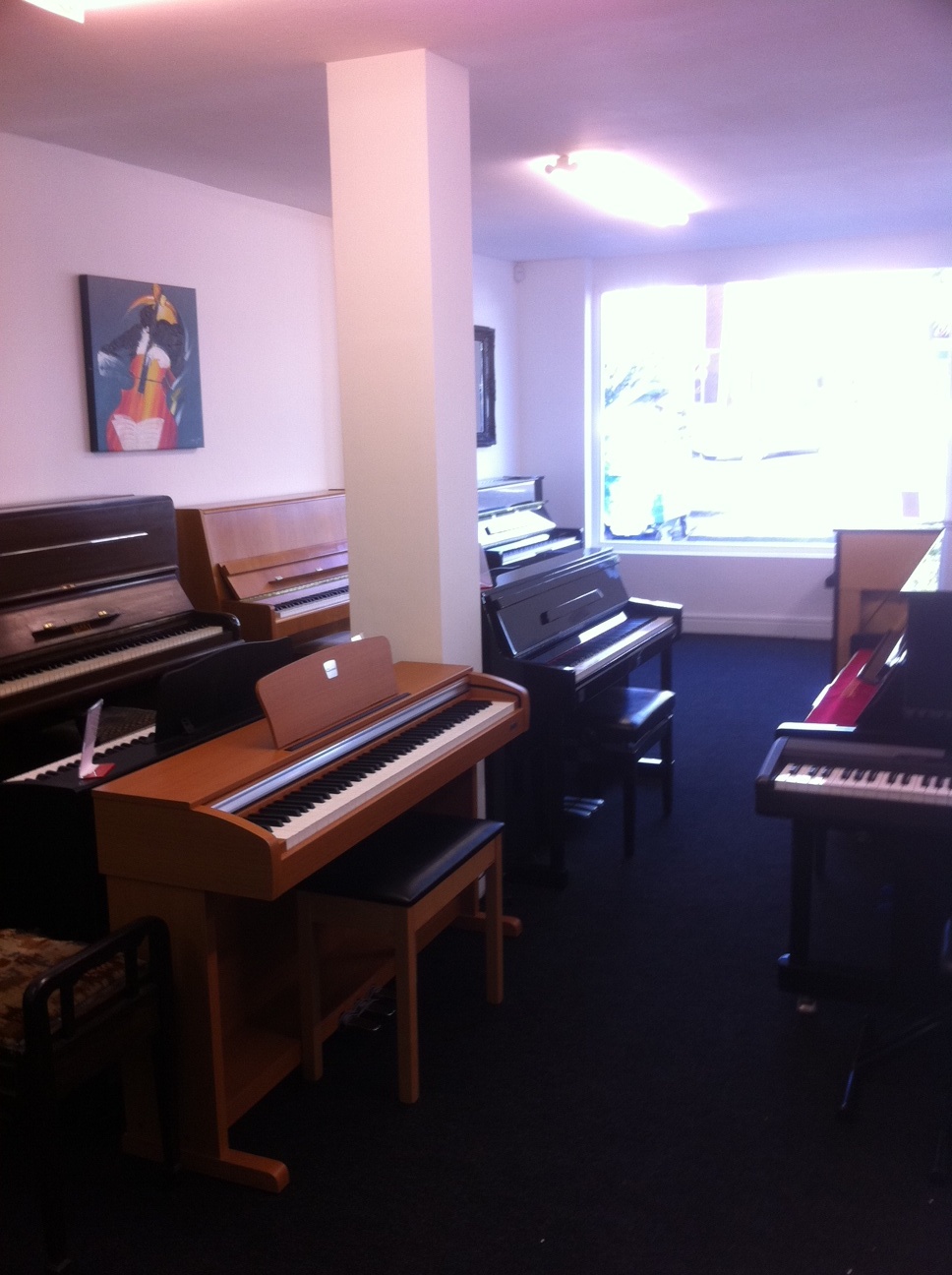 Keyboards and pianos on display (New and Secondhand). Also, Digital Grand Piano Showroom & Stage Pianos.
Buy online, over the phone, or visit our North London piano shop (see list of pianos on display)
Summary of the different Yamaha keyboards:
Yamaha PSR Keyboards
Standard 61 key electronic keyboards with hundreds of musical instrument sounds, percussion beats, music styles and amusing noises. The PSR keyboards are easily transportable and are packed with fun features. Most learners start out on one of these. The most popular are PSR-E243 and PSR-E343.
Yamaha Piagerro NP and NPV Portable Keyboards
More substantial keyboards than the PSR series.
Yamaha DGX
The Yamaha DGX keyboard has been a startling success. It has 88 medium-weighted keys, larger speakers than the 61-key models and a much fuller, more resonant sound.
Tyros
The ultimate king of keyboards! Even the top end korg has its money cut out against the new Yamaha Tyros.
The Tyros is the most complete professional keyboard ever designed. Comes in 61 or 76 key versions.

Call UK Pianos for advice on: 020 8367 2080.
Ask me a question online…

"Graham Howard,
Piano Advisor"
Questions
Question/ Hello there
I am emailing you from New Zealand. I have a 9 and a 10 year old boy and I am wanting to get them started on Piano Lessons, so am presently looking to buy a second hand keyboard – or something that they can start on. I have found a CASIO CPS-50 Keyboard on trademe and I am wondering if this would be a suitable option for them to start on – seems to be a bigger keyboard than the Yamaha PSR175 that I am looking at too. Do you have any advice for me – please help!
Thanks in advance for any help that you may be able to give me on this.
Warmest wishes, Pam Hanretty
Answer/ Hi Pam
I am not sure which models are available in New Zealand but the Yamaha PSR175 is probably too basic to start with. You really need a keyboard with touch sensitive keys (this means that the harder you press on the key, the louder the sound). I recommend to buy the Yamaha PSRE403.
Ideally you should consider buying a digital piano rather than an electronic keyboard. Digital pianos are designed to feel and sound like the real thing – of course they cost a lot more though.
Regards,
Graham Howard
UK Pianos
Description of the popular models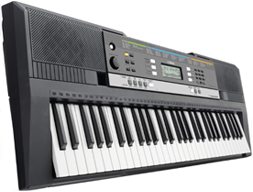 Yamaha PSR-E243
Beginner's keyboard. This is OK to learn on for 6 months to 1 year. Later you will need to upgrade it for something with more resistance on the keys.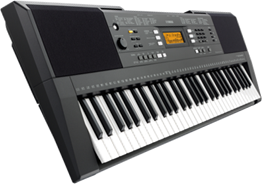 Yamaha PSR-E343
This is better than the PSR-E243 because it has touch sensitive keys. This allows you to play dynamics. The most popular keyboard for beginners.
Yamaha PSR-E443
The next step up from the PSR-E343.
Yamaha EZ-220
Yamaha's only keylighting keyboard. The keys light up when you play making it easier to learn the notes. Learning becomes interactive and fun.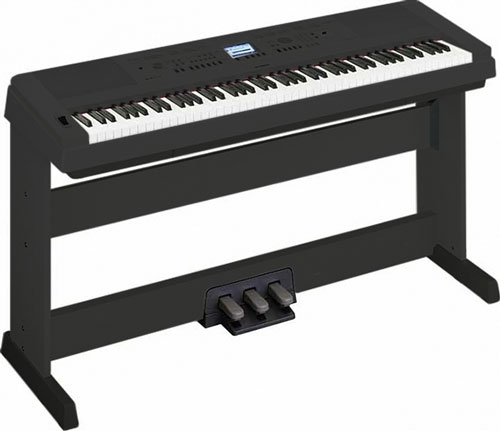 Yamaha DGX650
Versatile keyboard with hundreds of voices and rhythms. Weighted digital piano touch.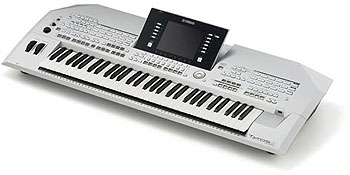 Yamaha Tyros 5-61
The Tyros 5 has some amazing new sounds/functions and is an instant hit with the professional keyboard community.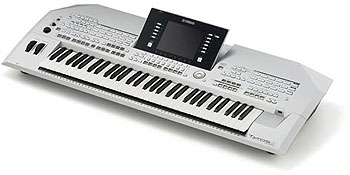 Yamaha Tyros 5-76
76 Key version, This is the most popular of the two models by far.
Related Pages
Electronic keyboards
Digital pianos
Yamaha digital pianos