Diginova Digital Pianos

Need Advice on Buying a Diginova?…


"The most important thing you need from a digital piano when you're learning is a realistic touch. A good piano sound and a minimum of 4 touch sensitivity levels (pp, mp, mf and f) are also important. Other factors such as: dimensions, weight, colour, 'bells and whistles', shouldn't really be a deciding factor in your purchase", Graham Howard, Piano Advisor and Author
If you need advice on digital pianos you can either send an email to grahamhoward@ukpianos.co.uk or call 020 8367 2080.
?Diginova Piano: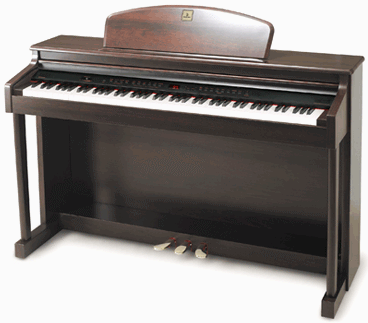 >>> Compare with Broadway EZ101
Free Digital Piano Buyer's Guide:
"7 Things You MUST Know Before Buying A Digital Piano", by Graham Howard
You get all this:
1) How to understand confusing terminology (Polyphony, graded hammer, etc.)
2) Common digital piano questions
3) The disadvantages of buying second hand versus new
4) 6 simple tests you can do in a piano store
5) The best digital piano brands: 1st) ? 2nd) ? 3rd) ?…
6) Top ten piano models: (a) under £500 (b) £500 to £1,000 (c) over £1000
7) Should you buy online or in a physical store?
Click here to claim your free copy!
Useful Resources
1) Click here to read the report: "Which Digital Piano To Buy" by piano advisor, Graham Howard
2) For Diginova digital piano reviews, Click here
3) Check out the 'ever expanding' piano questions section on this site.
4)

The world's first and only dedicated digital piano forum. Check it out here
5) Click here to read the report: "7 Things You MUST Know Before You Buy A Digital Piano"
Have You Heard Of Piano Rental?
Not sure if your child will take to playing the piano?
Are you worried about the initial investment?…
Then check out our 'rent-to-own' programme!
Click here for details.
UK Pianos Shop, Enfield, North London – Call 020 8367 2080
Open Monday to Saturday 10am to 6pm (8 parking spaces)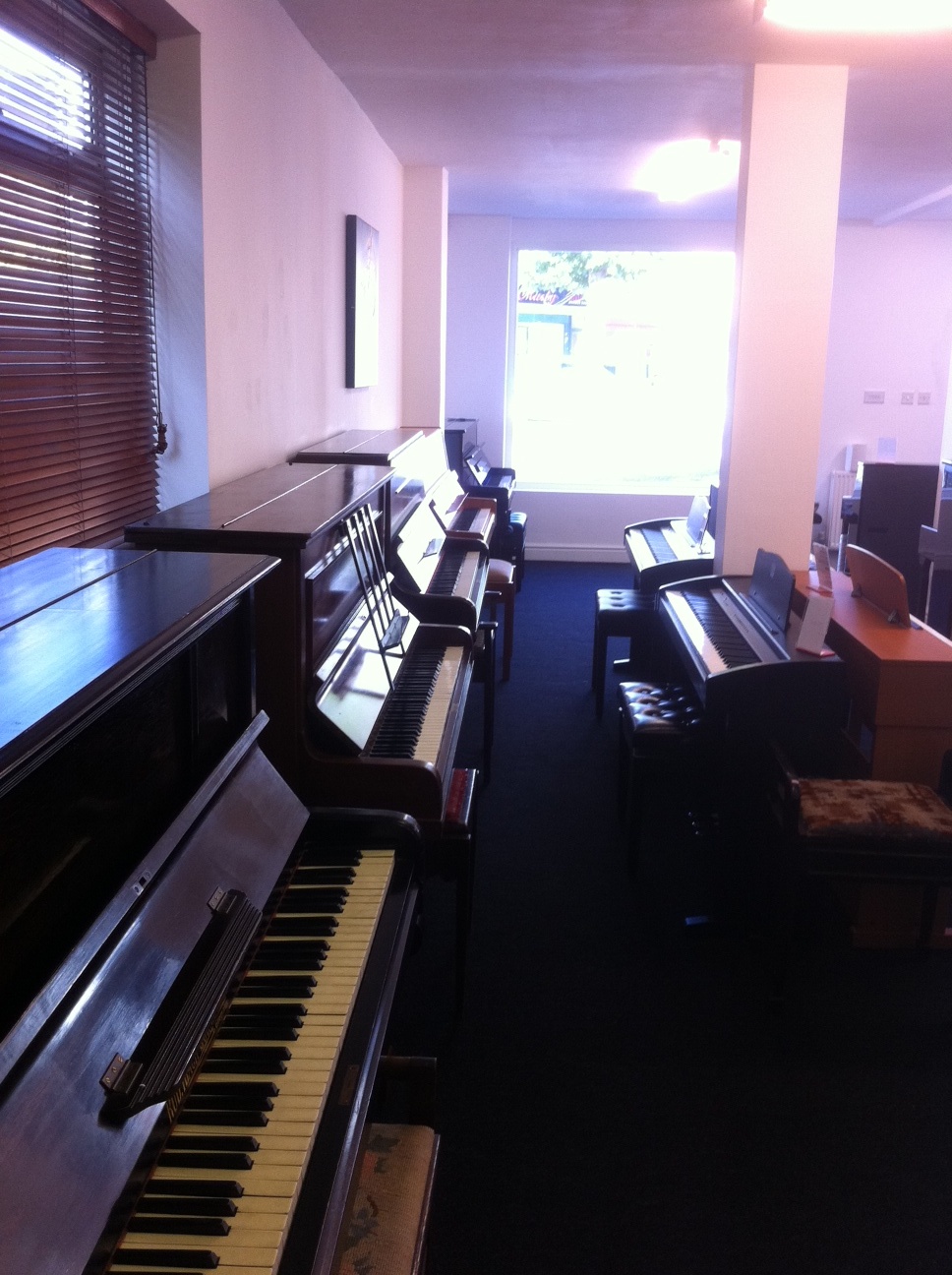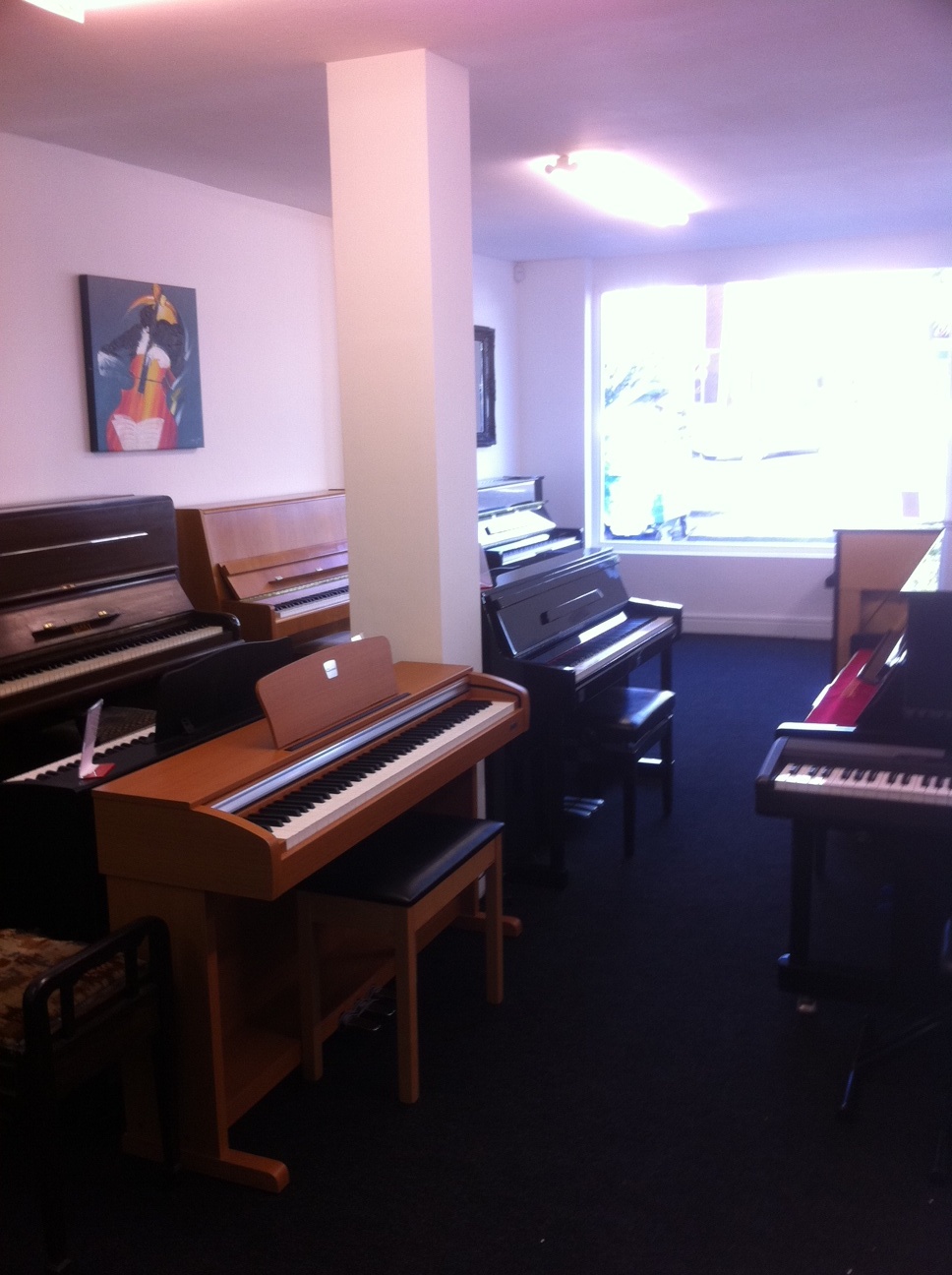 … Digital Pianos For Sale | New & Used | Piano Rental | 0% Finance | Piano Lessons

Questions and Comments

"Our Diginova stopped working, but now it works beautifully"
Hello
I came accross your site and wished I'd found it 6 years ago.
i wondered if you could advise me. We bought a Dignova TG8826 4 years ago for £600.
Exactly 1 year later the piano stopped working.
When we contacted the supplier we were politely told that it was out of warranty- just-
there was nothing they could do for us.
They very helpfully gave us the number of a piano fixer. Well 2 visits and £400 later
finally we had a piano that worked.
If it was powered off it did not turn on (it didn't seem to like getting cold).
for the last 3 years the piano has been powered on and has worked beautifully.
My husband plays it my children have started piano lessons and are doing well, I have
even started learning.
Do you recommend buying a new one ? If so what should we buy a Digital piano
suits us so that my husband can play at night without disturbing the
sleeping children or neighbours.
Thank you
all the best
Kerry Robinson
Reply/ Hi Kerry
I am very sorry to hear your story…
Many parents are in a similar situation you… having
weighed up the pros and cons of buying a cheap piano
'just to get started' or spending more (sometimes
quite a bit more) for something better.
It's always a difficult decision at the time.
I advise going for something around the £600 – £1,000
price point.
Yamaha, Roland, Kawai, Classenti, Broadway and Casio all offer pianos in this range.
Yours pianistically,
Graham Howard
—
"I had a bid on a Diginova from Yorkshire pianos"
Hi Graham, I downloaded your book 7things, but before reading properly I had a bid on a Diginova from Yorkshire pianos, which to my surprise was the highest at £470.
I would have gone for a classenti, but also relieved at finally making a decision and now hoping I have made a reasonable choice!!
I have not tried to play a piano for 54 years, and back then much to my parents disgust, I was useless.
Now at the age of 67 I am going to try again, but this time no scales—-just chords so that this time next year I will be playing the blues!
Even though I did not make proper use of all that vital information contained in your book, I think it is excellent and hope that others read it before committing to purchase.
Any comments of yours will be welcome, and if you wish I will report back on my findings of the Diginova, which should arrive Friday/ monday.
Kindest regards,
Terry Brogan
Click here to get the report 'which digital piano to buy' by piano advisor, Graham Howard
Further Reading
7 Things You MUST Know Before Buying A Digital Piano
Should I Buy a Digital Piano or an Upright Piano?
Browse
All digital pianos