Kawai CA65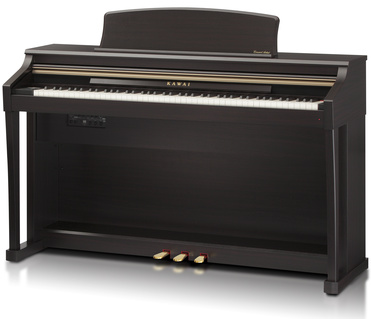 Price: Not available
Equivalents: Yamaha CLP545, Roland HP506
Top 3 Rated:
1st) Roland HP506 (77.70 out of 100)
2nd) Yamaha CLP545 (? out of 100)
3rd) Kawai CA65 (69.45 out of 100)


"The rating system for digital pianos", more info
>> Call UK Pianos on 020 8367 2080

Do you have a question about the CA65?
Click the live chat link below for an immediate response:


FREE Digital Piano Buyer's Guide, by Graham Howard.

Click here to claim your free copy!
Available Colours

Rosewood

Back Satin

Cherry
>> Call 020 8367 2080
You also get:
30 day money back guarantee
3 year UK warranty (any faults will be repaired in your home or the piano collected and replaced)
Free delivery
Kawai CA65 specifications
Kawai CA65 Digital Piano, Grand Feel Action with 88 wooden keys and "Ivory Touch " key tops, let off, 60 Sounds with Harmonic Imaging XL technology with neu Upright Piano Sound, virtual technician features, physical modelling resonances and amp simulator, HQ reverb and effects, LCD Display 128 x 64, 4 hand mode, split mode, dual mode, metronome, 2-track recorder with 90.000 notes, 256 voices polyphone, 34 internal songs, reverb, chorus, delay, string resonance, key-off-effekt, foldaway key cover, 3 pedals with Grand Feel action, 2 headphone outputs, Stereo Line In/Out, MIDI In/Out, USB to Host, USB to Device, speakers 2 x 50 Watt, dimensions in mm : 1440 x 470 x 905, weight: 73 kg. Colour: black (satin finish)
Questions and Comments
"Kawai CA65 or Yamaha CLP470?"
Hello Mr Graham,
Your digital piano guide is a truly remarkable work, congratulations. I have been playing piano for quite 20 years but i have to buy a digital piano now because of flatmates. I read thoroughly your guide and read reviews about digital pianos and everything lead to yamaha clp 470.
I went just today to play on it at a shop downtown manchester and i was very surprised that i actually liked the kawai CA65 better. Comparing to the yamaha it feels much better (it also has wooden keys) and it actually sounds like a real piano. I think the yamaha clp 470 was too high pitched and i really did not get the feeling that yamaha claims we should with the differently weighted keys.
What is your opinion which one should i opt for?
Best regards,
Constantine
Reply/ Hi Constantine
I don't want to disagree with you, but I
much prefer the richer, more mellow sound
of the Yamaha CLP470 over the Kawai CA65.
I also find the Yamaha's touch firmer. More sure.
You can really feel the notes you're playing.
For me, the Kawai just feels too mushy at the
bottom of the key stroke.
Yours pianistically,
Graham Howard
—
"I'm hearing complaints about the Kawai CA65's new Grand Feel Hammer Action being much too light"
Hello Graham,
I am planing on buying the new Kawai CA65 however I am hearing complaints about the new Grand Feel Hammer Action in the CA65 being much too light (touch weight), lighter than the RM3. Sadly I havent got to play the CA63 because my local retailer does not have it.
I will be playing the CA65 this weekend. I am an intermediate player and I know that a rather heavier touch weight
is better than a rather lighter touch.
Yours
-Kevin from Germany
—
"Kawai CA65 or Yamaha?"
Hi Graham,
I am in the process of deciding on how much to spend.
I am inclined for a Kawai CA65 or a Yamaha.
Can you please provide some info?
Thanks
Cumhur
Reply/ Hi Cumhur
The Kawai CA65 is a good all rounder.
The build quality is good, and it's a nice
piece of furniture. Perhaps the best looking
piano I've seen.
But, I much prefer playing its comparable
neighbour the Yamaha CLP470.

The Yamaha has a richer, more resonant tone
and a firmer, more responsive key touch.
It's much closer to a real piano.
The Yamaha's build quality is also higher.
We've had more problems with the Kawais.
What's more, Yamaha dominate about 80% of
the digital piano market. This means if you
ever have to sell it, you'll find it much
easier with the Yamaha – It fetches a 20% –
25% higher resale price than the Kawai.
You can see the Yamaha CLP470 here:
http://www.ukpianos.co.uk/yamaha-clp470.html
I know the Yamaha costs about £250 more.
But it's well worth it.
Yours pianistically
Graham Howard
—
"Which piano do you recommend?"
Graham
Thanks for the digital piano bible its helped greatly to clarify what I need to look for (especially as I'm not a piano player!). One question I do have is about how these pianos are delivered. I believe they all come flat packed , but how heavy and large are the packages, are they a 2 person job to move? I'm also interested to know how easy they are to put together?
My current list is between the Kawai CA65 (Currently my first choice) and the Roland HP505 and Yamaha CLP470. My sons (11 and 9) are currently at grade 2 and grade 3 level and I need to get an instrument capable of taking them up to at least GCSE and probably grade 6 without an upgrade. I also want some electronic bells and whistles to stimulate and keep their interest in creating music alive.
Again many thanks for your informative web pages.
Regards
Chris
Reply/ Hi Chris
They are all delivered flat-packed.
The boxes are quite large and heavy.
Usually between 60kg and 80kg.
They are a 2-person job to move.
Assembling is straightforward.
All you need is a screwdriver to connect
the main body to the legs, pedal board
and back board.
No technical knowledge is needed.
The Yamaha CLP470 has the edge on
the Roland HP505, mainly because of its
smoother, more sensitive key touch.
But I prefer the Roland's warmer piano tone.
But the Kawai is rated lower in both key
touch and tone.
The Roland has more in the way of bells
and whistles. So, taking everything into
consideration I recommend going for
the Roland HP505.
Kind regards,

Graham Howard
Useful Resources
1) Click here to read the report: "Which Digital Piano To Buy" by piano advisor, Graham Howard
2) Check out the 'ever expanding' piano questions section on this site .
3) Click here to read the report: "7 Things You MUST Know Before You Buy A Digital Piano"
Questions and Comments