Piano Tuners Hampshire

Find a piano tuner in Hampshire. If you think it's about time your piano needs tuning, then pick up the phone and call your local, qualifed piano tuner from the list below. Piano tuners sometimes offer additional services such as valuations, repairs and voicing. They may also be able to regulate or restore your instrument.
>>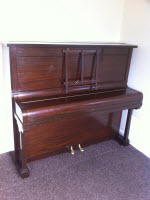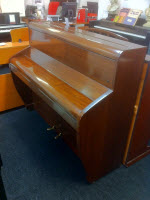 We Buy Second Hand Pianos – Call UK Pianos on 020 8367 2080
FREE Listing For Qualified Piano Tuners!
If you are a qualified piano tuner and you offer tuning in the Hampshire area, then send us an email with your details.
The Piano Agency
Mr Martin Wilson M.I.M.I.T., BTec H Dip, CGLI
Donnington Drive
Christchurch
Dorset
BH23 4SZ
Telephone: 01425 270040
Email: info@thepianoagency.co.uk
Colin Thomas CGLI Dip.NTC
11 Colley Close
Winchester
Hampshire
SO23 7ES
Telephone 01962 863457
Mobile 07715 257311
Email tune2@btinternet.com
Area covered: 50 miles from Winchester
Elicate Piano Tuning
Areas covered: Salisbury and surrounding districts
Telephone: 02083 666 638
Email: hampshiretuning@elicate.com
Mrs Shirley Trinkwon MPTA, H.N.D., CGLI.
Hazelbank Cottage
Pulens Lane
Petersfield
Hants GU31 4BZ.
Up to 10 miles radius of Petersfield
Tel. 01730-265828
Cassidy Piano Tuning
Mr Shaun Cassidy AEWVH Dip, CGLI, MABPT
9 Clifton Road
Regents Park
Southampton
SO15 4GU
Tel 02380 783009
Michael Saunders M.P.T.A.
24 Stevens Drove
Houghton, Stockbridge,
Hampshire
SO20 6LP
Telephone: 01794 389585
Email: info@hampshirepianotuner.co.uk
Mr. A. Howell
6 Spindle House,
Silk Weavers Rd.,
Andover.
Hampshire. SP10 1QS
Tel: 01264 359210
Mr A Luc
31 Ormonde Avenue
Chichester
West Sussex. PO19 2JX
Tel: 01243 780632
Mob: 07980 394846
Email: anva.luc@zoom.co.uk
Matthew Fisk
Pandale
Newtown Road
Romsey
Hampshire
SO51 0GJ
The areas I cover are mainly Hampshire & Wiltshire
01794 341778, or 07792 415566
matthew@fisk1.orangehome.co.uk
Related Categories