Piano Tuners Kent

Find a piano tuner in Kent. If you think it's about time your piano needs tuning, then pick up the phone and call your local, qualifed piano tuner from the list below. Piano tuners sometimes offer additional services such as valuations, repairs and voicing. They may also be able to regulate or restore your instrument.
>>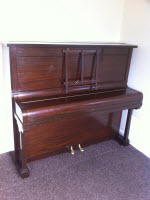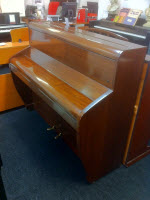 We Buy Second Hand Pianos – Call UK Pianos on 020 8367 2080
FREE Listing For Qualified Piano Tuners!
If you are a qualified piano tuner and you offer tuning in the Kent area, then send us an email with your details.
Gary Briley
I have been working in the piano industry for 34 years. From 1976-1979 I trained as an apprentice with Whelpdale, Maxwell and Codd (Welmar Pianos) and qualified with city and guilds from the London College of Furniture. I worked for Morley Pianos in London and Keston Piano Company before setting up my own tuning and repair business in 1990.

Gary Briley Pianos
Dormy House,East Street,
Addington,West Malling,
Kent ME19 5DE

Tel: 01732 870138
07710 349939
Mr. T.J. Bannister
41 Selborne Square,
Godstone,
Surrey. RH9 8AT
Tel: 01883 743545
Cliff Sanders m.i.m.i.t.
Piano Tuner & Technician.
171 Widmore Road
Bromley Kent
BR1 3AX
020 8313 1151
07776 235 179
cliff.sanders@virgin.net
Mr. J. Denton
40 Badgers Copse,
Orpington.
Kent. BR6 0XB
Tel: 01689 875869
Richard Kemp.
I have been a professional piano tuner and technician for 32 years having served an apprenticeship from 1970 to 1975.then freelance up to today. I am based in Maidstone Kent. My work over the years has been in london and the southeast.
At present i am a associate member of the P.T.A.
Mr Richard Kemp
"Fenwynd" Bearsted road
Maidstone
Kent
M.E.14 5LF
Tele: 01622 630802
Related Categories