Piano Tuners Nottinghamshire

Find a piano tuner in Nottinghamshire. If you think it's about time your piano needs tuning, then pick up the phone and call your local, qualifed piano tuner from the list below. Piano tuners sometimes offer additional services such as valuations, repairs and voicing. They may also be able to regulate or restore your instrument.
>>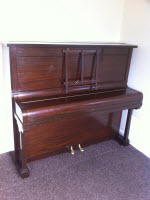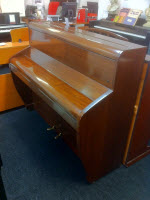 We Buy Second Hand Pianos – Call UK Pianos on 020 8367 2080
FREE Listing For Qualified Piano Tuners!
If you are a qualified piano tuner and you offer tuning in the Nottingham area, then send us an email with your details.
Peter Roscoe
16 Orchard Close
Bleasby
Nottinghamshire
NG14 7GF
www.peterroscoe.com
07984 077056
Benjamin E. Nolan
31 Dornoch Avenue
Southwell
Notts
NG25 0EU
01636 815335
07715 116369
email: benjamin.nolan@tesco.net
I trained at Newark College between 1977 and 1980 and have worked in the piano trade ever since, and been a tested member of the Pianoforte Tuners Association since 1984.
Neville Bengali N&SC Dip. CMIT
10 Clay Avenue
Mapperley
Nottingham
NG3 6EN
I would like to introduce myself as a Piano Tuner & Technician and inform you that from the 3rd November 2007 I will be available for tunings and all piano-related work in the Nottingham & Midlands area. I am leaving my position at Steinway & Sons (London) on the 2nd November and permanently moving back to Nottingham.

My duties at Steinway & Sons, Concert & Artist Department include domestic, recording and concert tunings, concert preparation, action regulation, repairs, problem solving etc. I have worked at most of the high-profile concert venues in London and with some of the foremost pianists.
I am also in the process of building a workshop in which I will be taking on full/part restorations whilst specialising in grand regulation and French polishing.

I trained in piano tuning, repair & restoration at Newark & Sherwood College and at Steinway & Sons under the tutelage of Ulrich Gerhartz and John Ross.

Tel 0115 840 1499
Mobile 07785 597094
Email: neville.bengali@ntlworld.com
Related Categories