Piano Tuners Staffordshire

Find a piano tuner in Staffordshire. If you think it's about time your piano needs tuning, then pick up the phone and call your local, qualifed piano tuner from the list below. Piano tuners sometimes offer additional services such as valuations, repairs and voicing. They may also be able to regulate or restore your instrument.
>>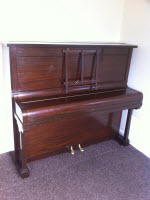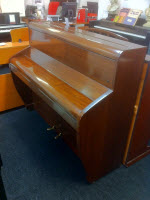 We Buy Second Hand Pianos – Call UK Pianos on 020 8367 2080
FREE Listing For Qualified Piano Tuners!
If you are a qualified piano tuner and you offer tuning in the Staffordshire area, then send us an email with your details.
John Chapman
My name is John Chapman and my business is called GEV Chapman & Son. The business has been established for 35 years and my father set the business up.
I trained at Newark & Sherwood college and qualified in 1993. In 2001 I took on the tuning contract for the Birmingham Symphony Hall. I have tuned for virtually all the top pianists and for most of the top orchestras in the world.
I cover all of Staffordshire plus Ashbourne and the surrounding districts. I also cover central Birmingham and about 5 miles around the centre. I am based just outside of Stafford.
My address is: 7, Highfield Road, Puddle Hill, Hixon, Stafford, ST18 0LY.
Tel: 01889 271254, Mobile 07855 397048.
E-mail jvc.piano@quista.net
Mr. C. Melloy
12 Lynfield Road
Lichfield
Staffs.
WS13 7BS
Tel: 01543 268565
Mobile: 07812 243999
Email: admin@chrismelloy.co.uk
Related Categories