Piano Tuners Wiltshire

Find a piano tuner in Wiltshire. If you think it's about time your piano needs tuning, then pick up the phone and call your local, qualifed piano tuner from the list below. Piano tuners sometimes offer additional services such as valuations, repairs and voicing. They may also be able to regulate or restore your instrument.
>>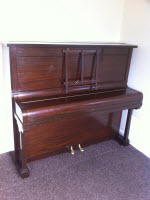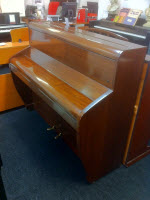 We Buy Second Hand Pianos – Call UK Pianos on 020 8367 2080
FREE Listing For Qualified Piano Tuners!
If you are a qualified piano tuner and you offer tuning in the Wiltshire area, then send us an email with your details.
Lolons
I offer a service for tuning, repairs and appraisals in a radius of 30 miles around Swindon, Wiltshire.
I tune for the Associated Board, many schools and theatres and of course private clients
I have 40 years experience, having served an apprenticship with Duck Son and Pinker in Bath
Also a regular tuning service is offered, as normal.
Mr. R. Wall
75 Chantry Gardens
Southwick
TROWBRIDGE
BA14 9QS
Related Categories